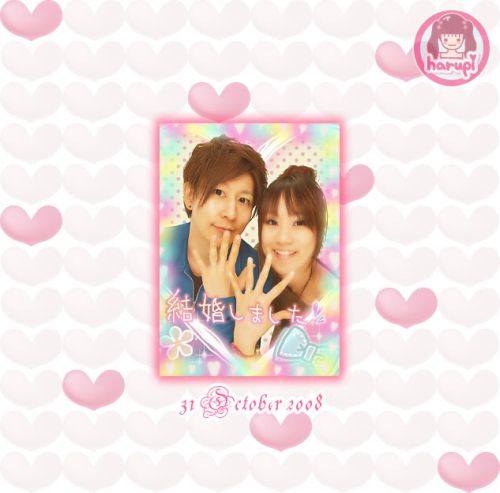 Purikura taken 1 year ago when we got registered officially as Married

Can't believe 1 whole year has passed by so fast that we are now through our 1st Anniversary on the 31 October 2009

– 1 year old Bond

Still feel like it was just yesterday that we've just got married..



And yeah, we registered on the day of Trick or Treat

I'd love treat



Anyway, we did not made it a big celebration.
We've celebrated the moment just as simple as always.


buu…
Yeah, as if I sounded so pure and romantic and as if simple is the best..

In fact, it is just that we are in a very tight budget now to keep living through the days which made us just had to be simple

.
Maybe I'd choose to be escorted to a candle-light dinner with my best dress

, or out to the sea sailing on a cruise romantically with just the two of us

, or up to the sky on an air-balloon travelling through the clouds


IF we are simply


richie


.
No, I'm not materialistic, I've just got aims upon life.


Experience all the might if we could

. That is what i guess life should meant to be.

Of course with the might we both have now, though still tiny, I am great happy with everything I have and know that I am really blessed



Though simple, our 1st Anniversary were the sweetest and the most memorable one ever. (and more to come of cz!)


You can't beat us


We celebrated our very
1 year old Bond
at home

,

Eating simple-home-cooked Yakiniku,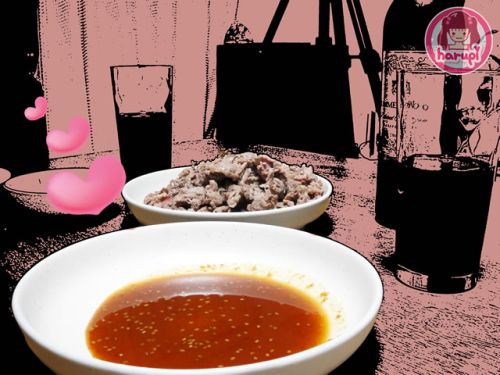 This took only 2 mins to cook. Just fried the meat on a fry-pan without adding any spices. and we had Yakiniku at home with ready-made sauce from the market.

– 598 yen


Sipping wine

with cheese,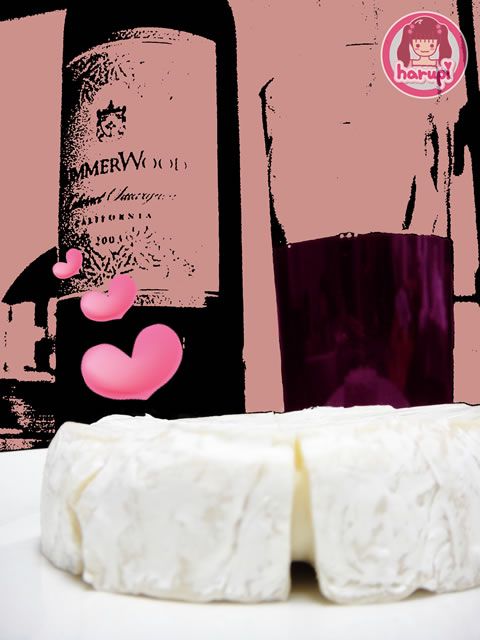 Wine from my parents-in-law

, and creamy cheese from the supermarket. Cheeze really creamy~ – 198 yen



Munching chips with salsa sauce,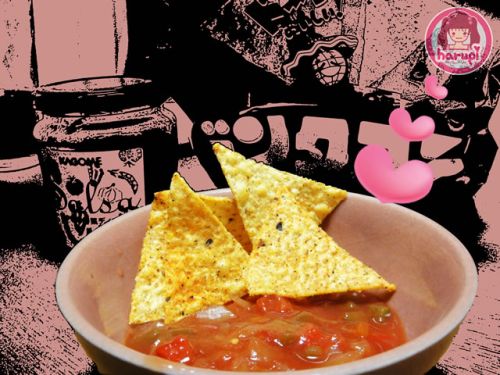 Kagome Salsa sauce was yuuuumy. Ate the whole bottle for just 1 packet of medium size chips.

– 391 yen


and cream puffs for dessert.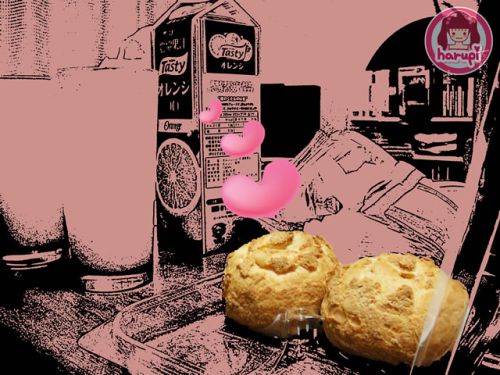 4 cream puffs in a set from the supermarket also. Crispy, Creamy and Cheap


– 238 yen
Total = 1,425 yen
See


Variety and yet Budgety

Simple and yet still celebrated with the fondest memories.


We drank the whole bottle of wine and one glass of Jinro (Korean alcohol) + orange juice.
And that got me, my head a bit *wink wink* (dizzy)

after that…

but nevertheless,
despite the simplicity of the celebration,
I think I just had,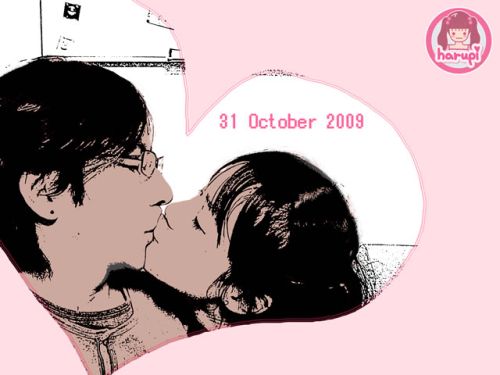 a real sweet WONDERFUL night.


Do you Facebook?
If yes, then you are surely been addicted to one of the Facebook Flash game.
We have,
games from Playfish,
games from Zynga,
games from Metrogames,
…etc…
However,
there are 2 similar games which hit the popularity since they've ever started.
Restaurant City and Cafe World.
They are both restaurant game running your own shop with recipes of food.
Just wanna know,

Do you love Restaurant City


Or do you love Cafe World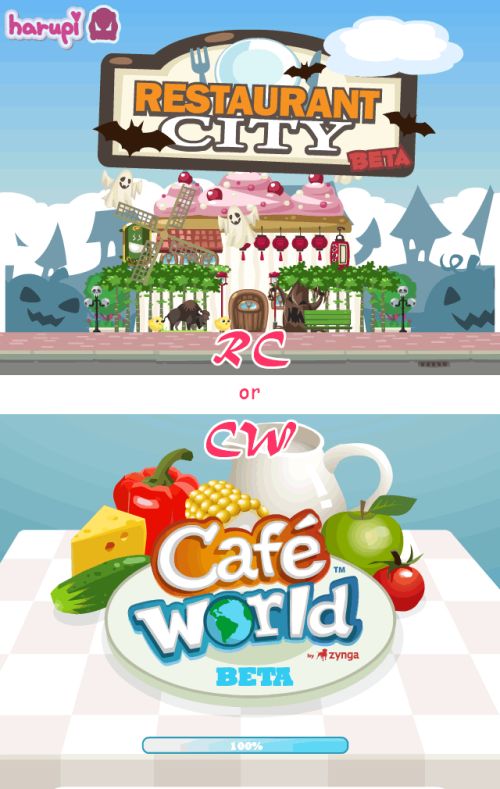 I've been playing Restaurant City since months ago and personally think that RC is more fun to play as a game.
I've tried Cafe World recently and I don't really think this game attracts me that much.
Maybe also because I'm too obsessed to RC and it may takes time to accept another similar game…
Comparing Restaurant City and Cafe World..

Character and Uniforms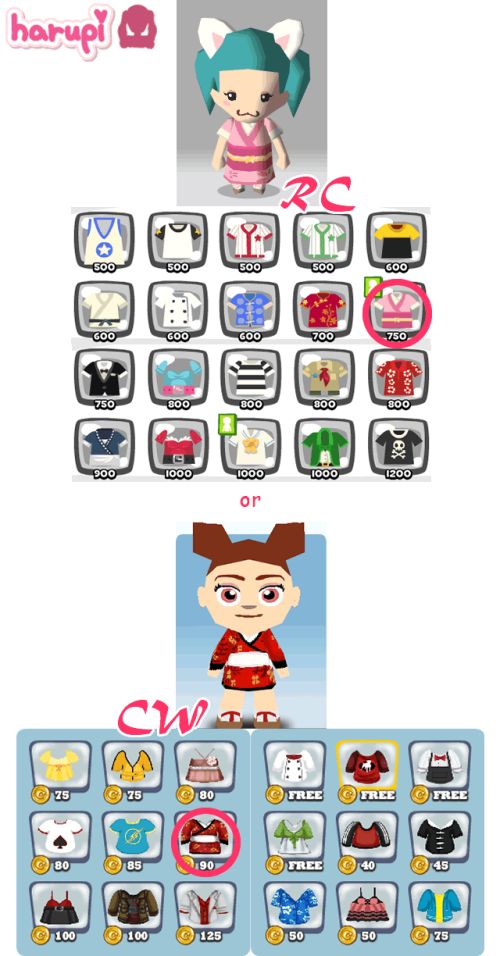 Different people has different preference on style,
I always think Restaurant City's style is cuter which brings in some touch of the Japanese anime.
Whereas, people who loves the western more might prefer Cafe World's style I guess.

Markings on the face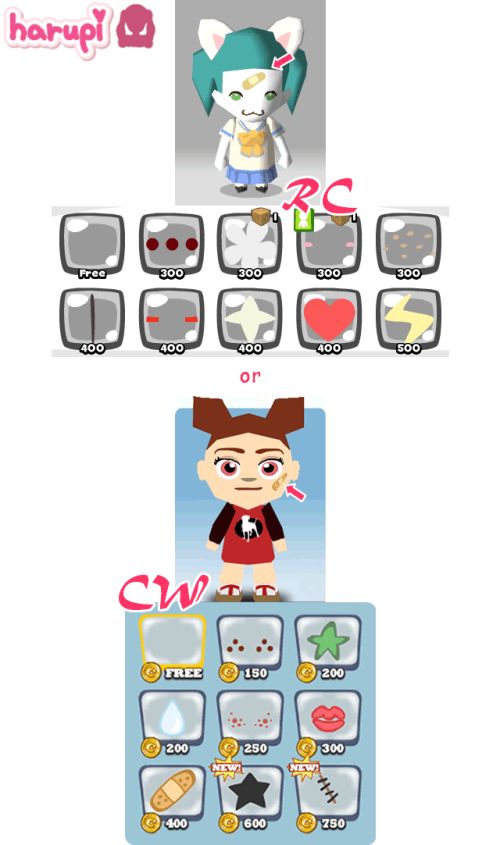 RC
is still cuter…

Recipes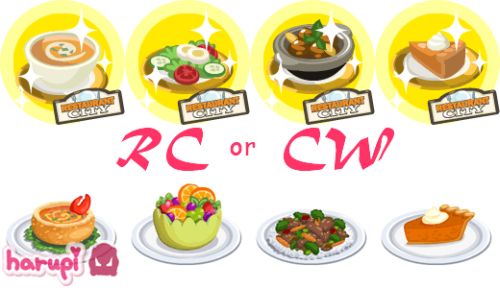 I still love
RC
style..
Their touch of drawing is softer and feel complete.


The Interior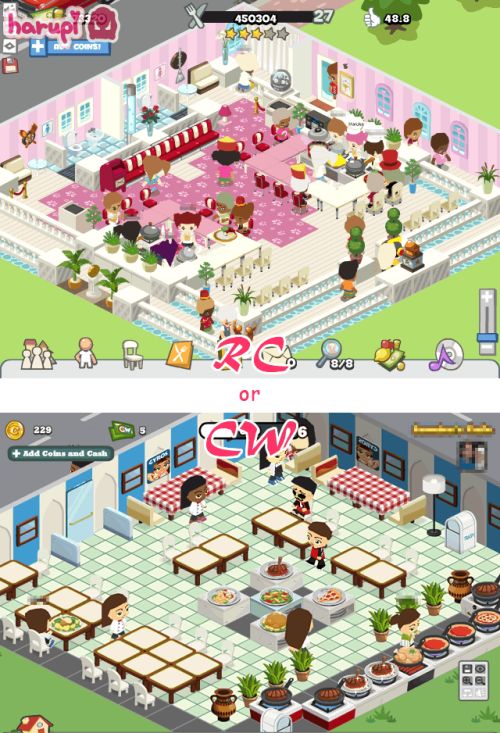 CW
may be nice here coz it looks retro~

I have not play CW long enough to really understand the fun of the game.

What else do we need to do and think to play CW besides chopping, cutting, shaping when cooking a dish?

Like in RC,
We need to arrange for the best layout so that we could get the best result in gaining Coins, GP and Popularity.
We trade for ingredients.
We manage our employees. The ratio of cooks and waiters makes a difference too.
We observe the flow of customers and hope for improvements.
RC is FUN

I know RC and CW is a different game and I can't just compare them with each other so directly.
But I hope CW can make me stay longer to explore more of the game..





Anyway, I'm a full-time addict to Restaurant City and I can tell that this game is getting more and more interesting since it has started months ago. Updates are frequent.
Check out my all-about-Restaurant-City blog – Restaurant City Addicts



The latest updates we had were all for Halloween







Yeah, they started to be festive too..


They even have cute Halloween recipes for the festival





My Restaurant City Halloween



.
.
.
.
.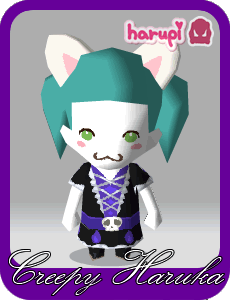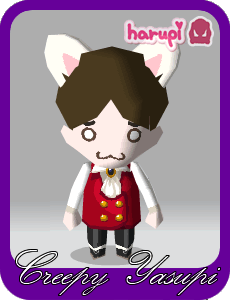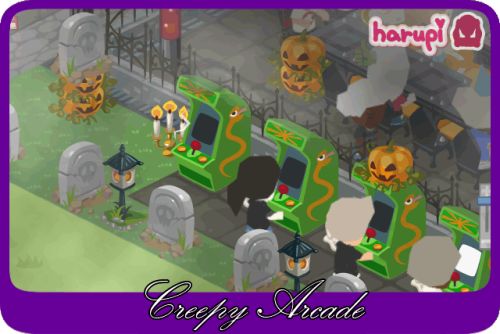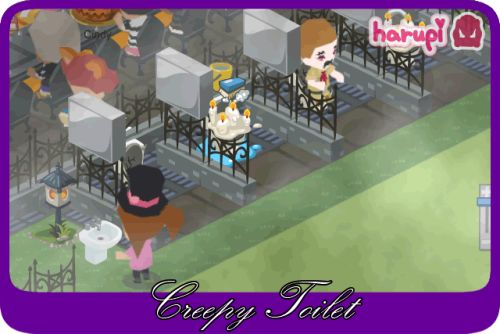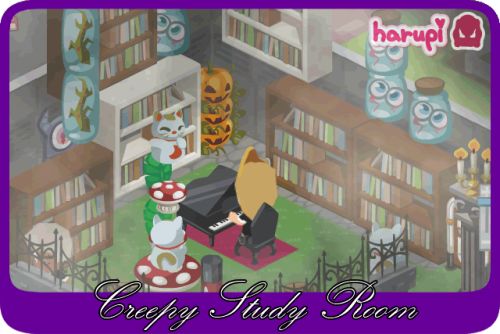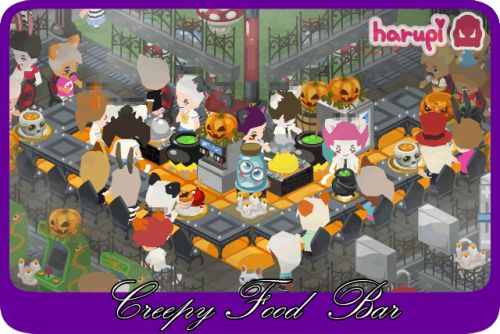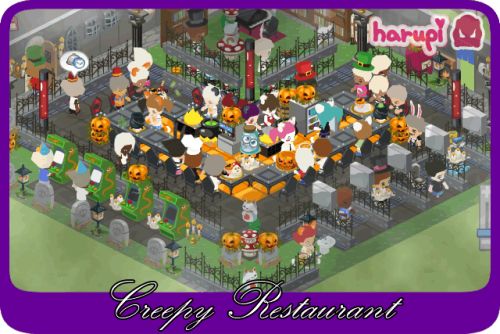 And one more thing that Cafe World does not have is,
the EXTERIOR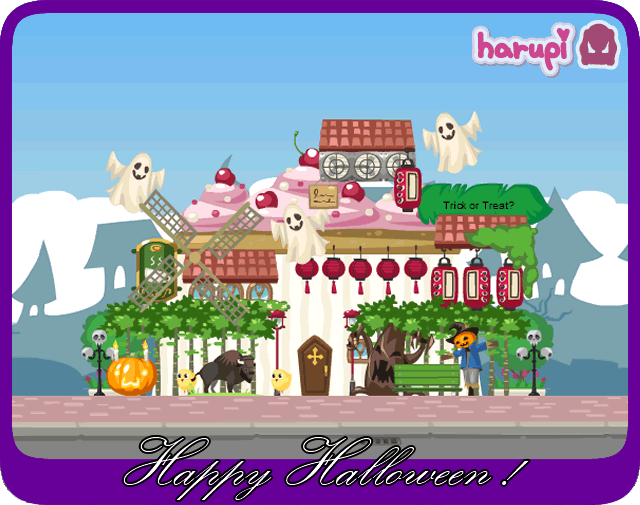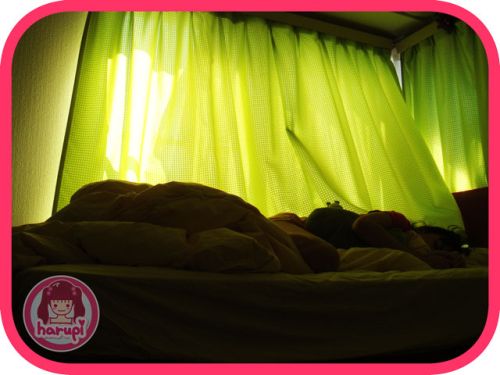 I LOVE my bed windows

うちのベッドの窓が涼しくて、雰囲気がよくて気持ちいいから、大スキ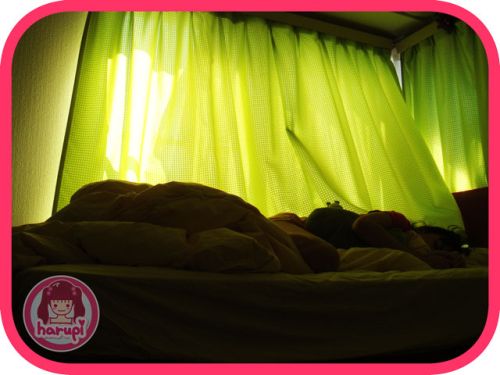 I LOVE my bed windows

Big, windy, comfortable, and love the warmth atmosphere~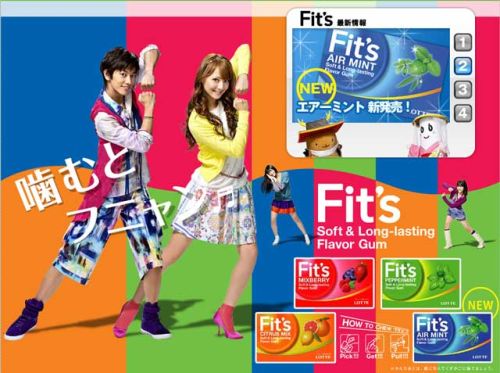 What's Fit's

Fit's a popular, as written on the banner, a Soft & Long-Lasting Flavor Gum by LOTTE

OFFICIAL WEBSITE

What's Fit's dance

Fit's dance is a dance promoted in Fit's TV commercial.
This

is the 1st season of the TV commercial


And this

is the 2nd season of the TV commercial


So, what do I mean by going Fit's dance

Fit's has been holding a dancing contest last season via YouTube and whoever got the most views won the GRAND prize





I was unaware when they were doing this and totally missed the whole FUN


However, they are making it happening again for 2nd season Fit's Dance



What contestants need to do is,



Refer to official site

Steps to application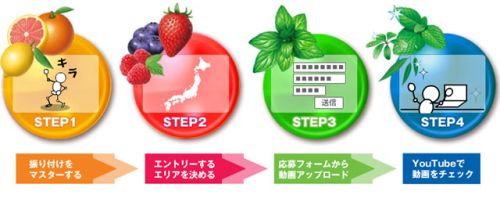 Since, everything is in Japanese, and if someone reading this happened to have some interest in participating, I might be a help~


Follow following STEPS


STEP

Master the dance from the Fit's TV commercial.
2nd Season Fit's Dance TUTORIAL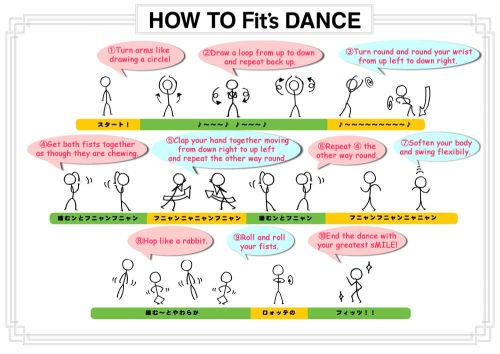 Click to enlarge
See TUTORIAL VIDEO


STEP

Select the area that you are currently living in.
If you are in Japan, select the state you are residing. For those who are outside Japan, there's only 1 option which is "Overseas".
Every area has a different opening of the song. Download it

Then, use the song, dance, and edit your video.



However, there's a new rule for Season 2 which did not applied to Season 1 before.
Contestants need to dance somewhere which could represent the area you've chosen for your video.
Which means, I guess you can only dance outside somewhere but not inside your house.
Overseas contestants would be easier coz anywhere outside Japan is overseas.


STEP

Fill up the application form and upload your video.
Fill in

Nickname: harupi

Video Title: Fit's Dance to the MAX (get a title with impact

)
Select area: 海外 (Overseas)
Email address: haruka@harupi.com
Check the Terms & Conditions box and CLICK

Then upload your video and CLICK




STEP

Now you can check uploaded video on YouTube

Applying date from 29 Sept 2009 ~ 2 Nov 2009


(Apply earlier benefits to gain more views

)
Publishing date will be on the 13 Oct 2009 ~ 16 Nov 2009


Anyone from all over the world can PARTICIPATE

as long as you have an internet access where you could upload your video to apply


You might think this is boring,


but you have to know,

the prizes are YUMMMY~~
















GRAND PRIZE


100 million yen (US$10,000~, RM37,000~) + LOTTE Fit's (365 packs)
2nd PRIZE


20 million yen (US$2,000~, RM7,400~) + LOTTE Fit's (365 packs)
3rd PRIZE


10 million yen (US$1,000~, RM3,700~) + LOTTE Fit's (365 packs)
Condolences PRIZE, 1 for each areas in Japan + 1 for overseas



5 million yen (US$500, RM1800~) + LOTTE Fit's (50 packs)
Absolutely Delicious





Coz I need



and I need





and I need


FUN

Wanna join





Practice by watching all the samples provided







My PICK-UPS




Just be CREATIVE

, SPORTING

and ACTIVE




Watch more samples.
Oh, you might want to know the winner for the last season




Season 1




Season 1




Season 1




Season 1




Season 1


Season 1

GRAND PRIZE
She was just 11 years old…

Season 1

2nd PRIZE
Even this got 2nd prize…she's not REAL


Season 1

3rd PRIZE
Name Kozue, she is active in the dancing world on the web…
as she has gained herself with popularity on Nico Nico Video (Japan) and YouTube~


a rival…

I never really had any dancing experience…and I'm going to compete with these people…

Anyway, it's just for fun

(persuading myself..

)
I've already started practicing






…

…

…

think i'm clumsy for dancing…

But I'll still try my best




Hoping from your SUPPORT








Just click to view when I'm DONE


I promised to be worth-while



BREAKFAST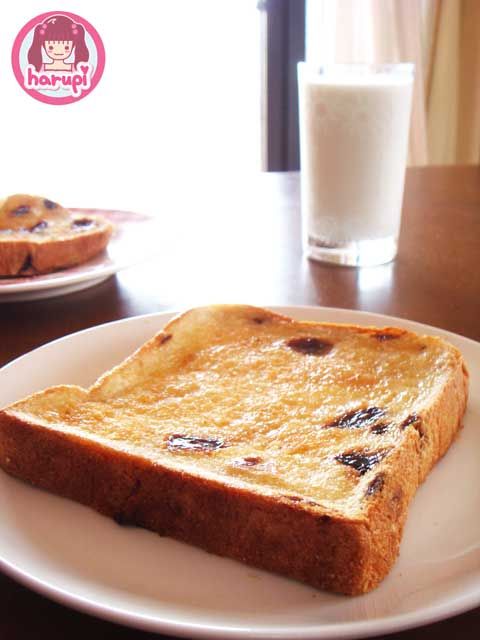 Toast butter raisins bread  by Yasu

I LOOVEEE 

 this so much! The yummy point is of coz 

 BUTTER 

LUNCH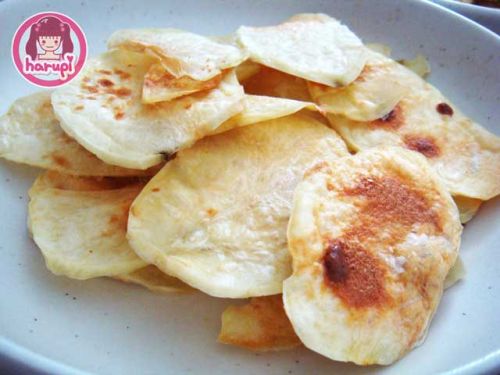 Homemade potato chips – chicken flavor  by Yasu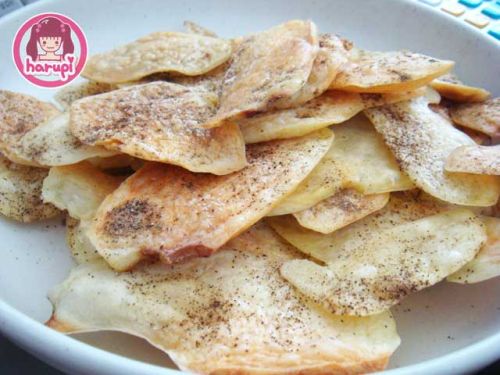 Homemade potato chips – pepper flavor  by Yasu
 Isn't this much more healthy

 And it's very very easy to make


 Sliced the potatoes. (not too thin)

 Cover a tray with cooking paper and place the sliced potatoes seperately on top of it. 

 Put them into the microwave and set the timer for around 20 mins.

 Flavor with your favorite spice.

 Done 

 and you'll have a healthy crunchy yummy chips~ 


DINNER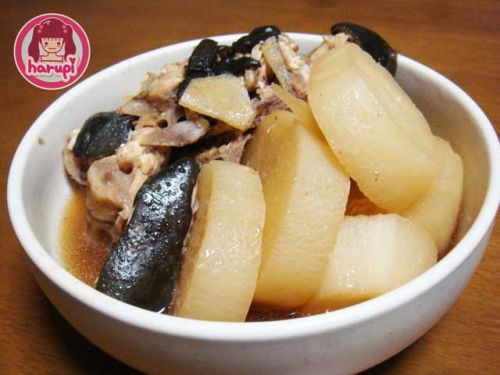 Buri Daikon (ブリ大根) – Japanese amberjack (fish) with white radish   by Haruka
Yapi loves this 


 I love 

 it too~
A dish with a taste of "Japan"..

 Soy sauce based. That's why..

Healthy or not 


今日の朝ご飯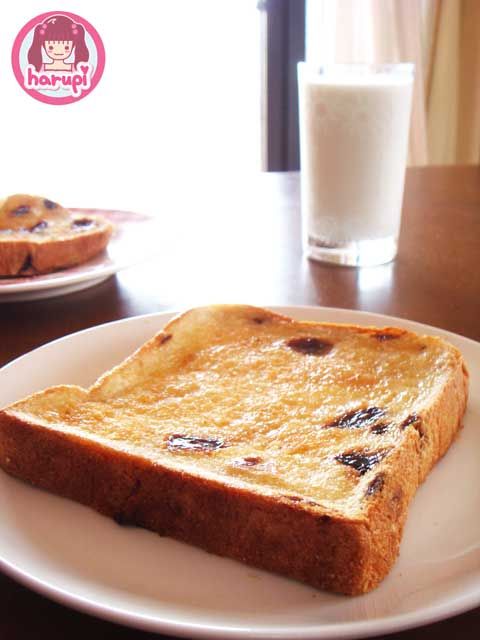 バターレーズンパンのトースト by Yasu
これスキ


今日のランチ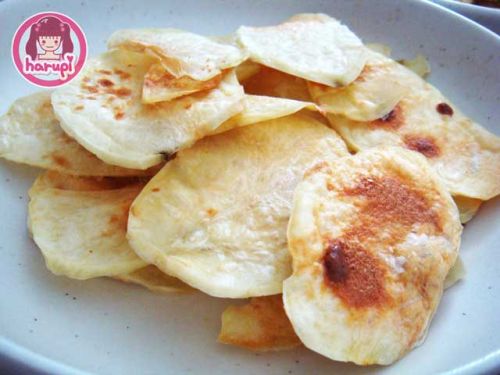 自家製のポテトチップス - チキンエキス味 by Yasu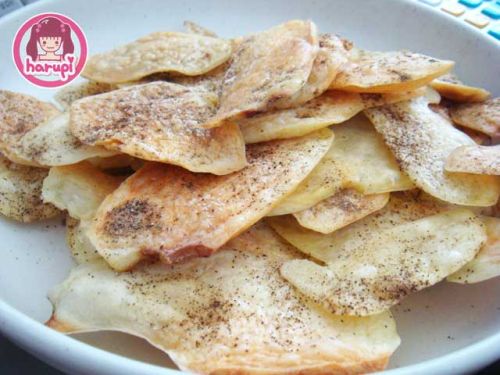 自家製のポテトチップス - 胡椒味 by Yasu
ヘルシーなスナック




 うちの最近の流行り

作り方


ポテトを薄切りをします。

電子レンジのトレイの上に、クッキングペーパーを敷いてから、ポテトをかさならないように一枚一枚のせます。

レンジに入れてから、タイマーを20分くらい設定してスタート!

最後に塩・エキス・胡椒など、好きな味付けをして出来上がり


簡単でーす。

今日の夕飯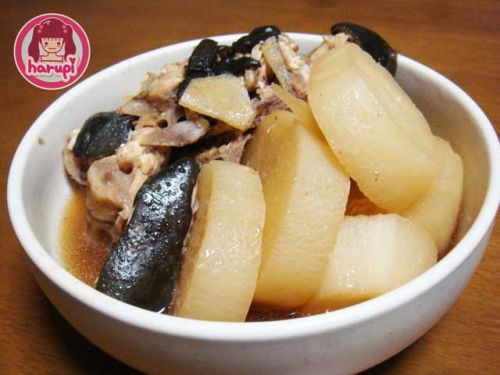 ブリ大根 by Haruka
去年、初めて
作った時に以外とめちゃくちゃおいしかったから、今年また作ってみたら、いまいちだった。。

 大根を入れすぎたぁ。。

今日の朝ご飯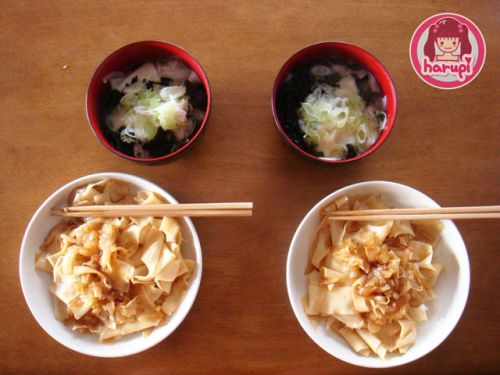 ワンタンの皮でドライ麵とスープ麵 by Haruka
作りすぎて途中飽きてきた。。


今日のランチ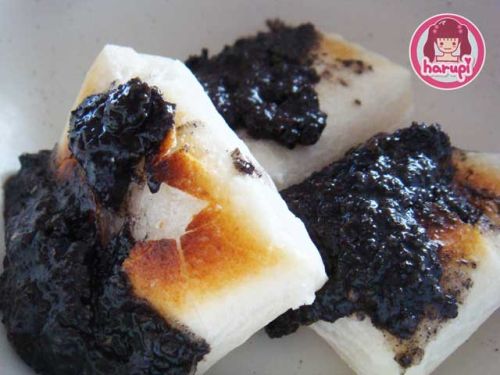 黒ごまの焼き餅 by Yasu
これスキ



 めちゃおいしかった



今日の夕飯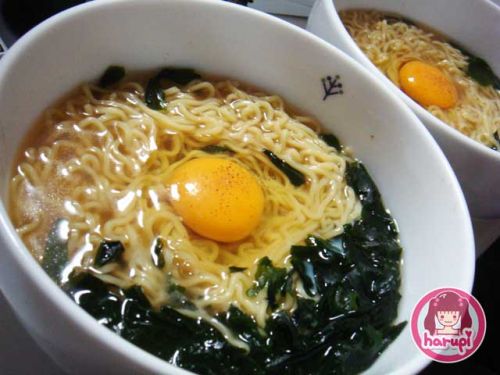 月見ワカメスープラーメン by Yasu
(名付けは適当。。

)

体調良くなかったから、ヤピに最後の半分を食べてもらっちゃった。


これからも、おいしいものいっぱい作っていきますよぉ





BREAKFAST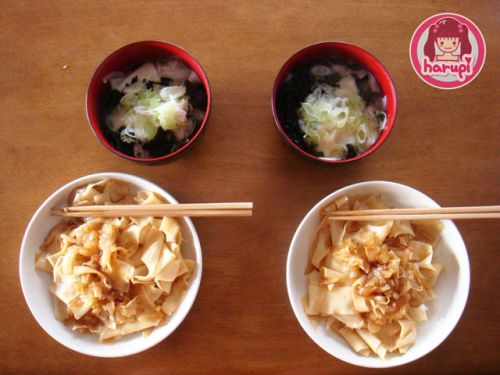 Wantan skin noodles..

by Haruka
One dry with soy sauce, one with wakame soup
LUNCH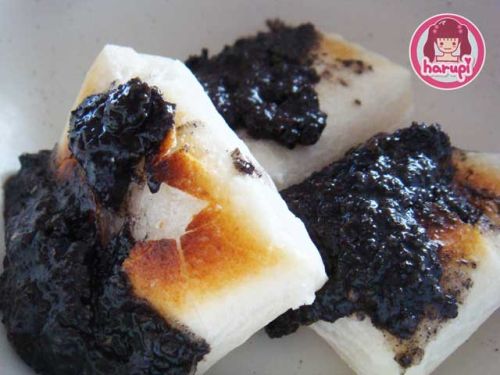 Mochi with Black Sesame by Yasu
Love

this soooo much

Ooooh, Yapi you're a genius

DINNER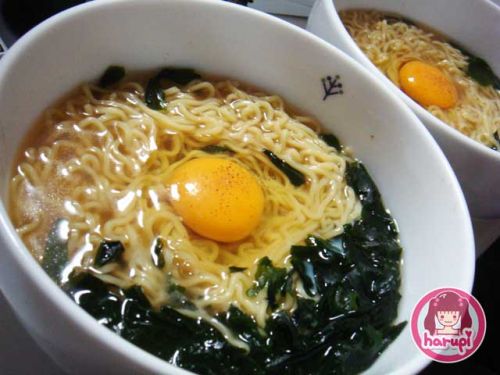 Wakame Tamago Ramen by Yasu
Been feeling not to well, couldn't finish this and had Yapi eat it all in the end..

Feeling sick, so Yapi has been in-charged with both meals!



Hoho~


What do you do when you are feeling emotional?
I'm feeling so emotional nowadays and I've always running away from it by occupying my mind with TVs, movies, dramas, and books!
People grow, thought change.
I almost forgot how adventurous and challenging I used to be. (-_-)
Well, well, well! I need to search back my enthusiasm!!!
I'm not going to let anything or anyone to affect my ways of thought!
Every time when I'm in a mood right down under deeper than anyone could have imagine,
I'll always try to think, why do I bother so much?
Life is short as anybody would say.
"HAPPY" liven up your life.
"SAD", "STRESS" would just ruin part of your life.
And moreover, a human life is just a very very small existence to the Universe!
Try to think about the nature of the planet, the beauty of the earth, the planet with so much of all mysterious phenomenon are just so marvelous that you'd feel that your own existence is like an ant of a colony!
So, why bother?
You thank God that you have a life to enjoy.
Time is not to be wasted.
I convinced myself with all these wonderful thinking of the planet when I'm in a depression which shouldn't exist at all in one's life..
Yeah,
I would love to cheer myself with a lovely warm Foot Spa as well


Enjoy life which every one should be..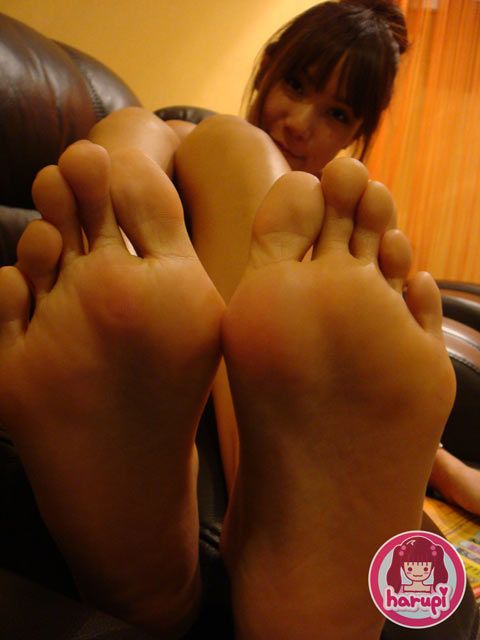 I'm gonna be STRONG!
I'll be the girl that everyone would ADORE!!