The Sakura's season is the best part of spring in Japan 

.
Spring

when the weather is getting warmer and such nice view with white and pink trees everywhere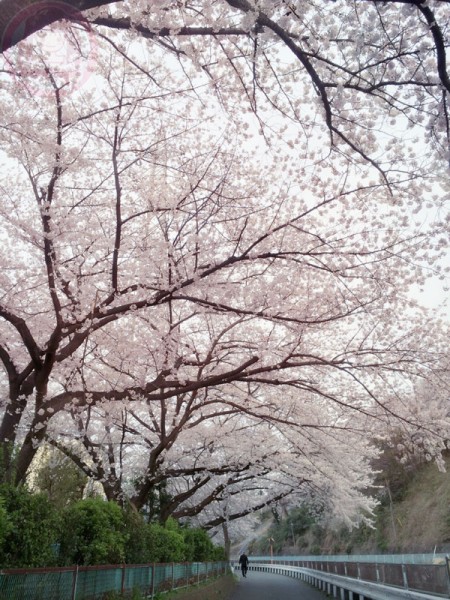 Love this season


Love this weather


Love this beautiful flowers

.
Well, when the Sakura bloomed, it's hanami-time


(Hanami = admire the Sakura, Sakura-viewing party, etc
I went for a few places for this hanami event with family and different friends.
First, on 28 March 2014, I went to Mitsuike Koen, a big park which that has 3 lakes inside located in Kanagawa prefecture with one of my mama-friend (friend with babies).
When I first arrived here, there were still no sakura blooming to be seen..


I knew it was a bit too early but never thought that it would be like so.. so not even one to be seen from the entrance..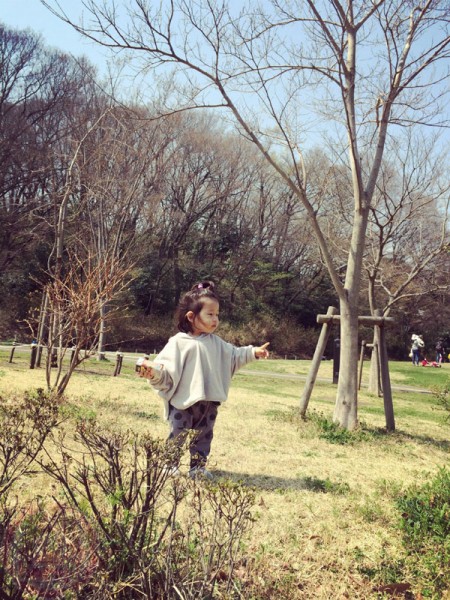 No leaves, no flowers? 


Too bad, but we enjoyed the park very much anyway even without the blossoms 


Playing around while waiting for my friend~

.
.
.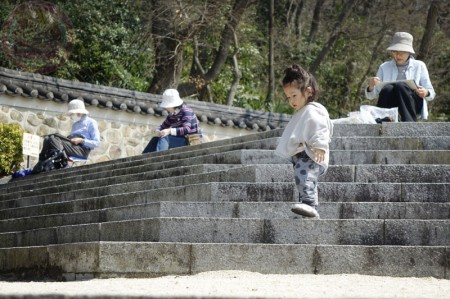 Walk..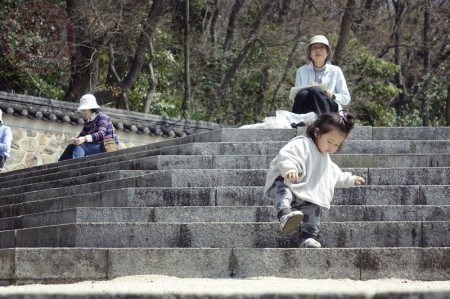 walk..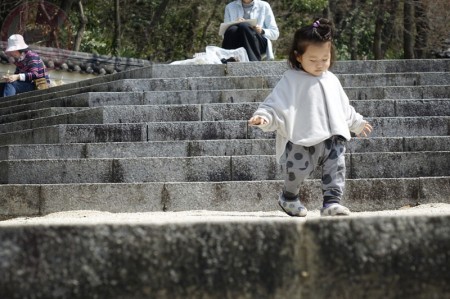 walk..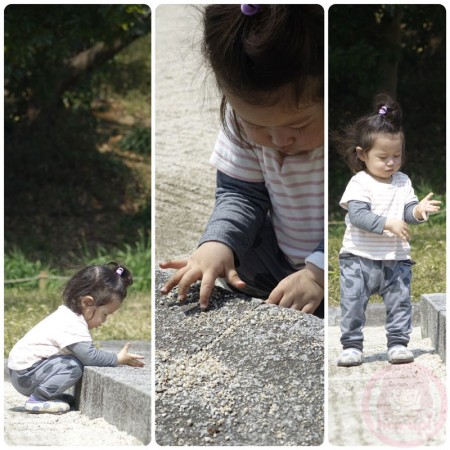 Play with sand..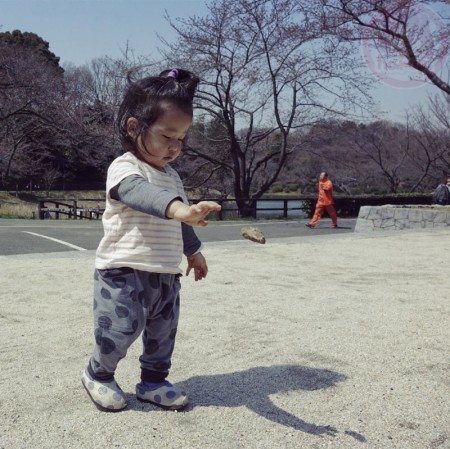 Play with the rock..
Play with a lil' big brother..
Lil' big brother was being so kind and cute






And my friend came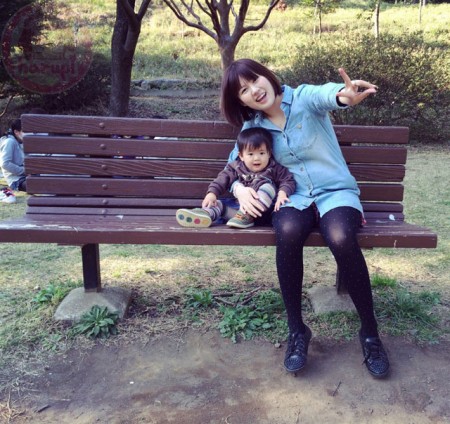 Ami (nickname) and Kocchan (nickname)

And we had..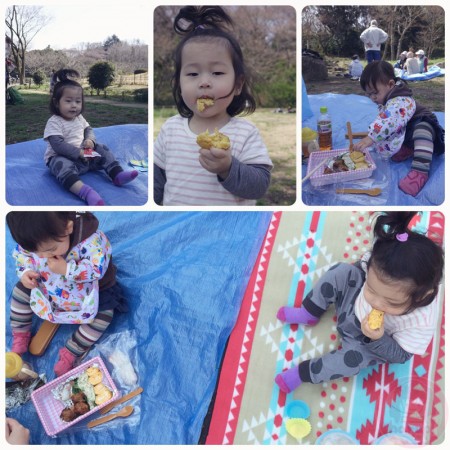 LUNCH 

 straight away!
Very very nice picnicking in Spring 


The breeziness, the warmness after winter,
it's just.. nice






The babies will never sit still for long..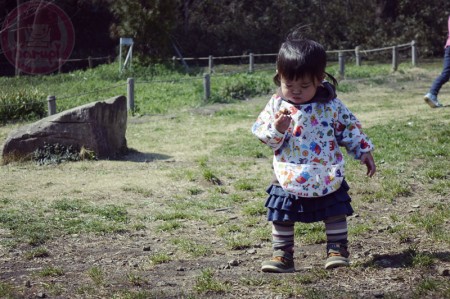 Kocchan walked away holding her food 





After lunch, we went for a walk around the park..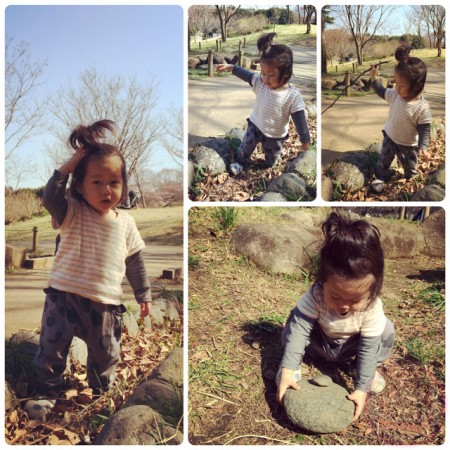 Walk, play, walk..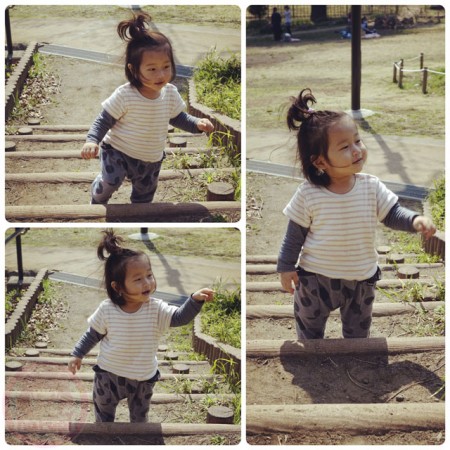 Climb..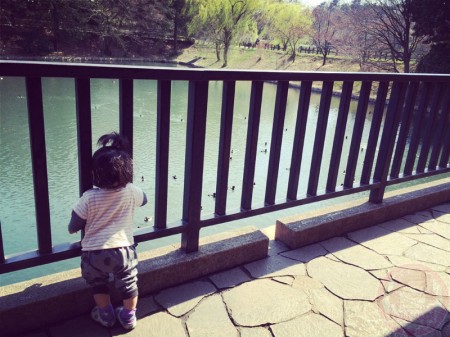 Watching the ducks..
Little-big-boss will go saying out loud "da~, da~" when he is near the pond..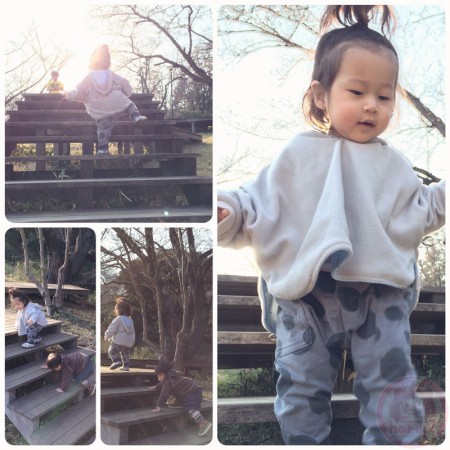 Climb, climb, climb again..



While we walk, at last we found some Sakura that blossomed




Obviously different types of Sakura blossomed on different time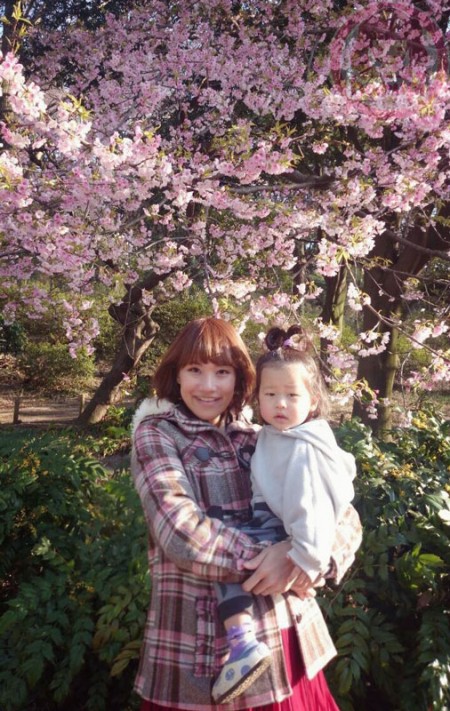 A different type of Sakura from the above