Little-big-boss Kta is ONE

Omg, time flies too quickly! Day by day just passing by so fast that I can't help but missing my little bosses everyday, every second, unable to hold back all the precious moments I had with them..

I'm like wishing them to grow up healthily (of coz!) but also wishing that they are 'little' always 

Yeah, I'm just going to miss the 'little' them so much! 

Anyways, I am happy, very happy that both of them are growing well!

And again, Little-big-boss Kta is ONE

The journey of him turning one was a flick! 

He started rolled over completely at 3 months,
started crawling freely at 7 months,
growing his first two teeth at 8 months,
walked his first few steps at 11 months 

I was not able to prepare a very gorgeous birthday party with beautiful sparkling set up or having friends over for the day..
We had a little party at home with just us 

 as usual 

But..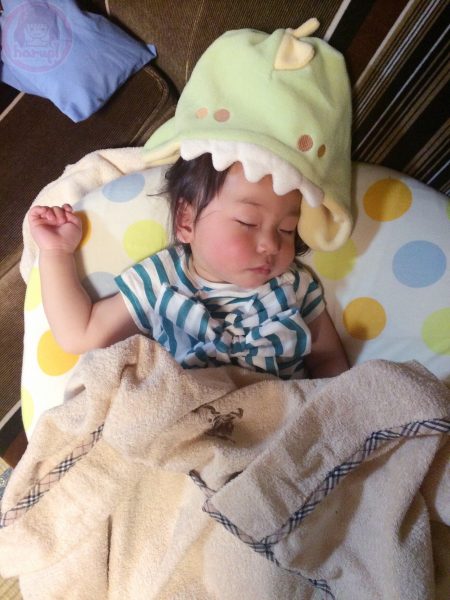 Little-big-boss Kta, the birthday boss decided to have a sleep when we were going to start!
The other bosses were hungry, and it was late..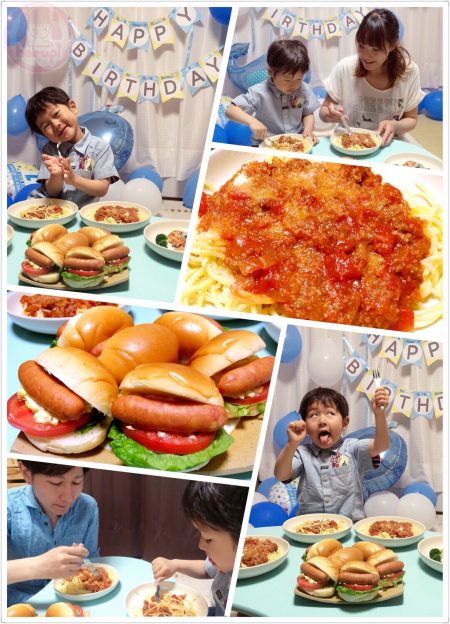 So we started the party anyways! 

We had meat sauce spaghetti and sausage with egg mayo sandwich 


Very simple 


.
.
.
We finished the meal..but,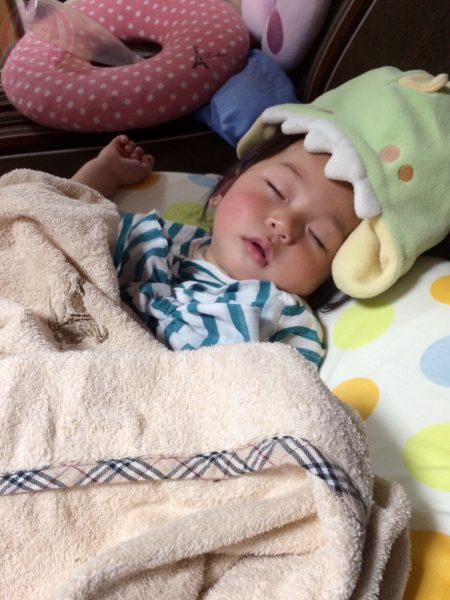 The birthday boss was still in his dream..

So we started the second session of the party!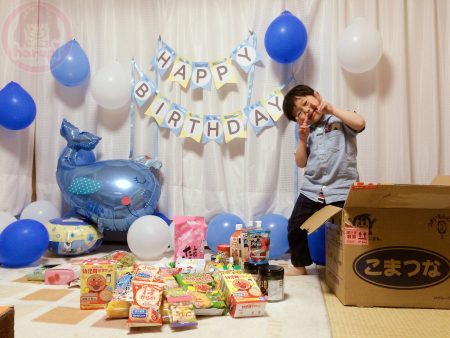 Opening the birthday parcel from grandpa and grandma! 



.
.
.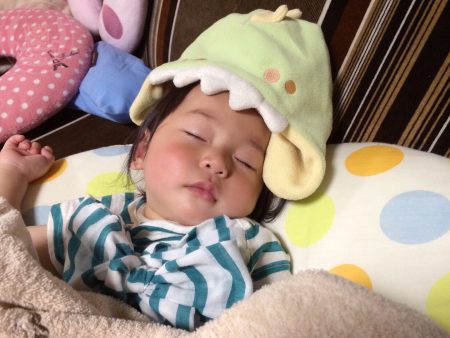 Still sleeping…
and not long after that,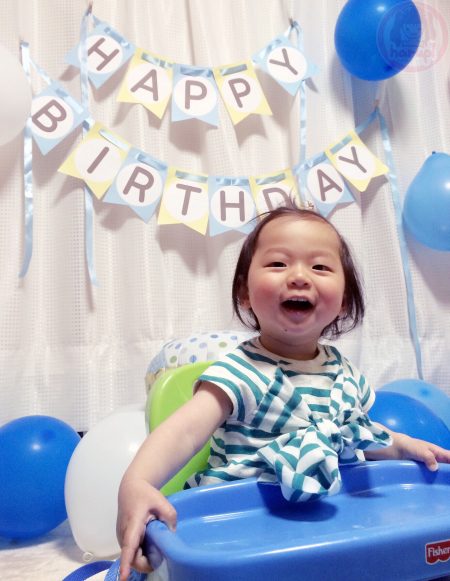 Finally!! All charged, all refreshed!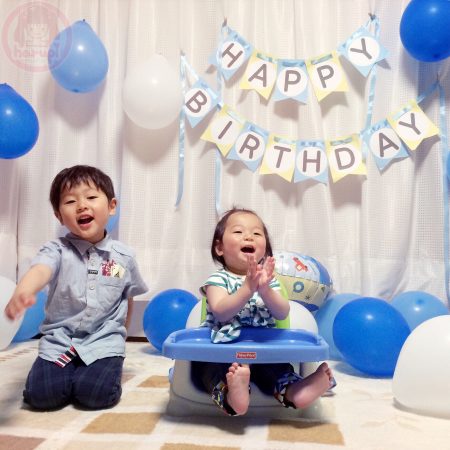 Yay!
Now we can have fun!


At least not celebrating in whisper 


.
.
.
Time for the birthday boss to eat!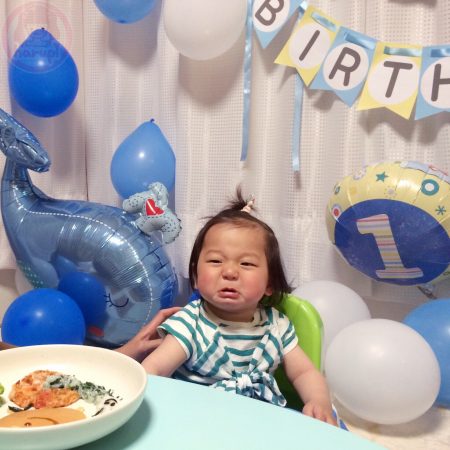 Not too happy being sat on the chair I guess..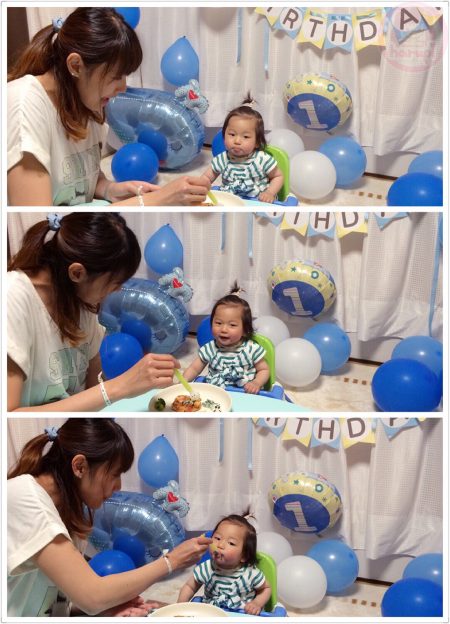 Bad mood gone straight away when he gets to eat 



.
.
.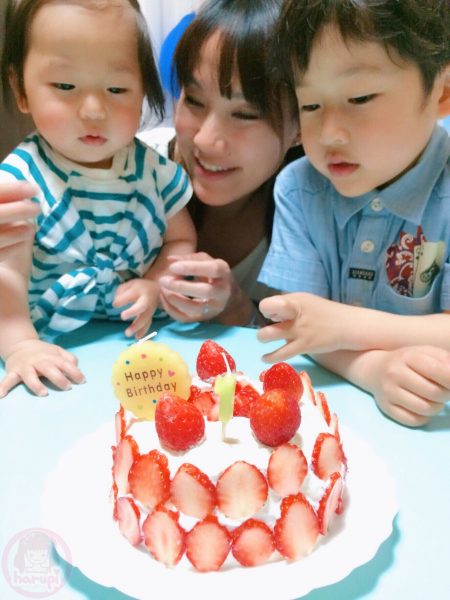 Cake time!! 


My homemade birthday cake 


No extra sugar added, non-cream, good for babies cake



Ingredients: Kids pancake mixed as the cake base, bananas for the sweetness, plain yogurt as cream, strawberries for decoration 




Very simple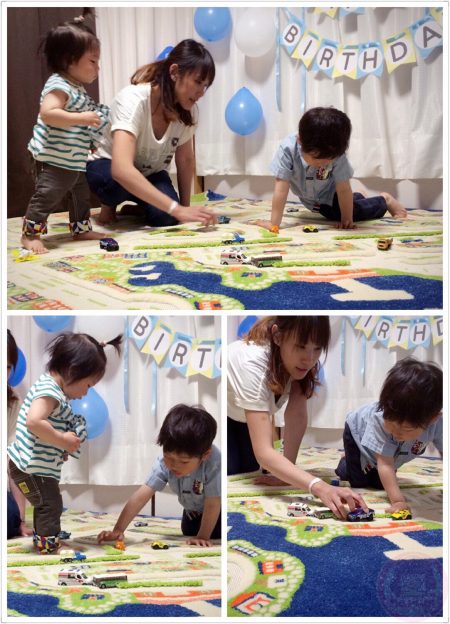 The present 

 A big playing carpet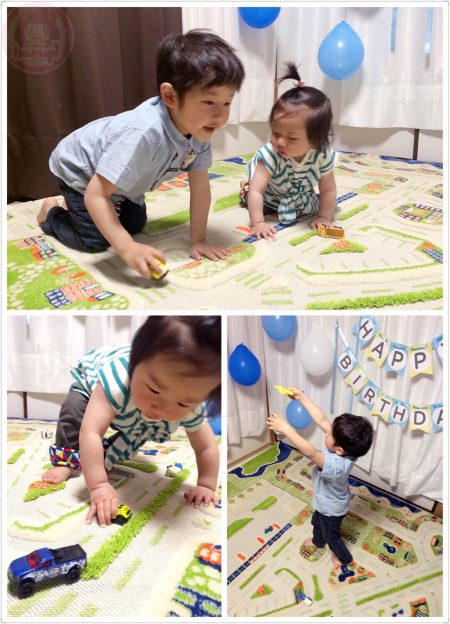 Been marking on this carpet since years ago 


Color not too bright and beautifully made just perfect for both playing and for a good room interior 


.
.
.
Family snapshot time~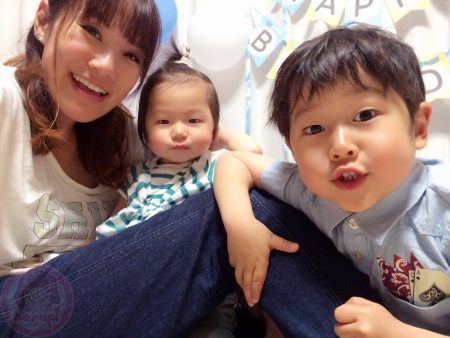 With mommy and Little-big-boss Uto~


 Uto 


 20170424


 4years 7months 22days


 4歳 7か月 22日

 Kta 


 20170424


 1years 0months 0days


 1歳 0か月 0日