Haruka just-for-fun TV は、撮影の時も楽しいし、編集の時も楽しいからなんとなく作ったHarukaの映像のコーナーです。


今まで英語のブログの方で作った動画を記事にしたんだけど、
それでも、まだ2個しか作っていません。。


これからもどんどん動画を撮って制作しますよー




 ( ヤピの協力で

 )
とりあえず、2個!


 (作り込んでないのが 2個以上あるんだけどね。。


)
Harupi #1 – Cute Barbie Car
バービー 50周年の記念に Fiat からめちゃくちゃ

カワイイ

バービー・カーに改造したFiat500をバービーにプレゼントしたのね



でね、そのキュート・バービー・カーがね、表参道のお店で展示をされてたから、見にいきました




その様子を英語のブログで記事にしたんだけど、よければ、
このリンク → I'm a Barbie girl まで遊びに来てね




























これはただ上野動物園に遊びに行って、ついでに動画も撮ってみました



正直いって、レポーターみたいな感じで、もっと自然で、いいの撮りたかったんだけど、
動画撮影になれてなくて、なんかいまいち。。


また今度。。


これも、英語のブログで記事してたんだ



リンク → Let's Go to the ZOO ♪ GODZILLA's there!!!
























あと、YouTubeチャンネルで他の動画もありますよー


よかったら、harupiのYoutubeチャンネル まで


ありがとー


iPhone・iPod touch ラボのプレゼントキャンペーンへの応募は完了です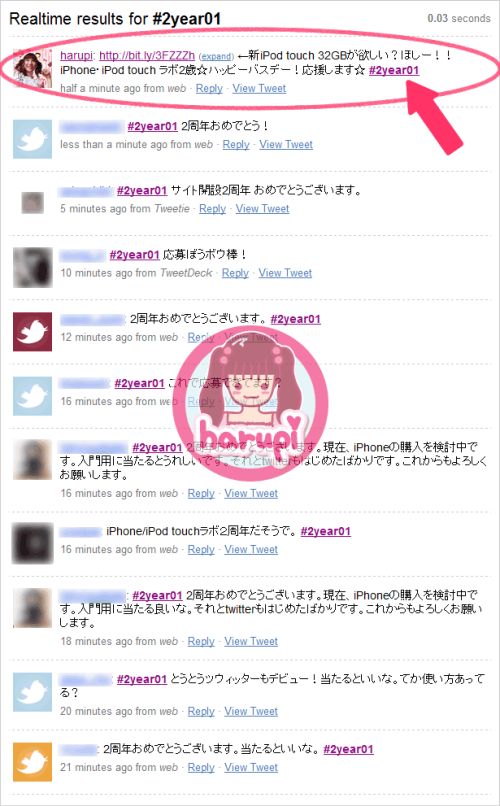 Twitterで、応募したいプレゼントの特定なハッシュタグを付けてつぶやけば
OK

です

かんたん

かんたん



ちなみに、特定なハッシュタグはこんな感じ



































新iPod touch 32GB – #2year01
お父さんBIGストラップ – #2year02

iPod shuffle 4GB シルバー
– #2year03
iPod shuffle 4GB ブラック – #2year04
iPhone Bluetooth Headset – #2year05
INCASE PowerSlider Case for iPhone 3G – #2year06
OAKLEY 3G iPhone Case – #2year07
METAL GEAR SOLID 4 オリジナル エアージャケット – #2year08
Simplism iPod touch 2nd用 スターターパック ブラック – #2year09
PowerSupport シリコンジャケットセット
– #2year10
































詳しくはオフィシャルサイト、「iPhone・iPod touch ラボ 」 で確認してね


たのしみーです




ほしー




言われたら、それはほしいやにゃ

ただ、



の問題だけや。。今、無職だから。。


でもたまたま,このサイト → 「iPhone・iPod touch ラボ」がね、新iPod touch 32GB をFREEでくれるんだって。



iPhone・iPod touch ラボは、iPhone・iPod touchのアプリや使い方やニュースを語るサイトです。
2歳の誕生日のお祝いとして、読者たちにプレゼントの企画が行われています


プレゼントは 『新iPod touch 32GB 』 を2台 だけじゃなくて、
『お父さんBIGストラップ』
『iPod shuffle 4GB 』 を2台
『iPhone Bluetooth Headset 』 を1台
『INCASE PowerSlider Case for iPhone 3G』 を1台
『OAKLEY 3G iPhone Case』 を1個
『METAL GEAR SOLID 4 オリジナル エアージャケット』(iPhone 3G/3GS用) を1個
『Simplism iPod touch 2nd用 スターターパック ブラック 』(第2世代iPod touch専用) を1個
『シリコーンジャケットセット 』(初代iPod touch専用) を1個
でーす







プレゼントの応募は、Twitter で受付になってるんだけど、
詳しい応募方法はこっち → http://ipodtouchlab.com/2009/09/touch-lab-two-years-aniv.html

是非


個人的に、
『新iPod touch 32GB 』

か、

『お父さんBIGストラップ』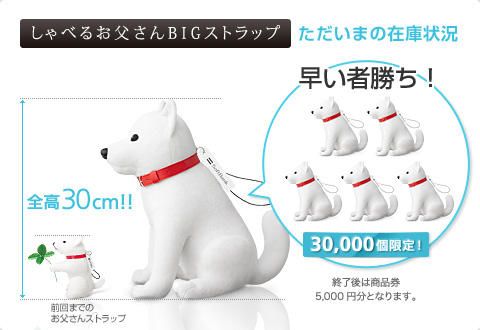 がほしいなぁ~


でも、応募は一回まで制限されているので、
今回は 『新iPod touch 32GB 』 で応募してみます




たのしみー



みんなも、お得な機会があれば絶対に見逃さぬ


っていうのが基本

。。なんてね


当たりますように~

Good Luck~! 


おはようございます


っていうか、
まだ寝てないですぅ。。


あの。。
このブログを見てる人がまだいないかもしれないけど、報告したいことがあります



みんな、Facebook って知ってますか?
Mixiみたいなもんだけど、Facebookは国際的



Facebookは国際的にかなり人気で、日本語も対応されてるから、今の時、Facebookのことを知っとかないと、時代遅れになりますよ~

っていうか、Facebook のことはどうでもいいんだけど、


今日報告したいのは、
Facebookのアプリで、Playfish っていうゲームプロデューサーが出してる 「Restaurant City」 っていうフラッシュゲームがあります。


Restaurant City は、文字通り、レストランの運営のゲームです。







私がね、このゲームにちょうはまっててね、このゲームについての詳細や攻略を紹介する専用ブログ、英語版をやってきたんだけど、今度日本語版のも作成してみましたー




その前に、
ここで、Haruka のレストランの進展を少し披露しちゃおうかなー






Haruka のレストランの外装

ビフォー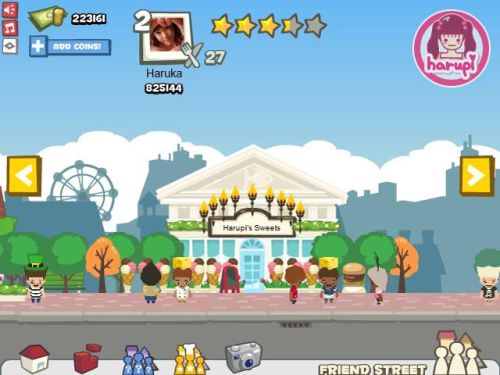 アフター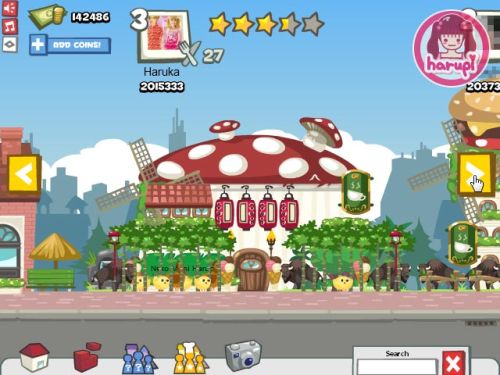 Haruka のレストランの内装

ビフォー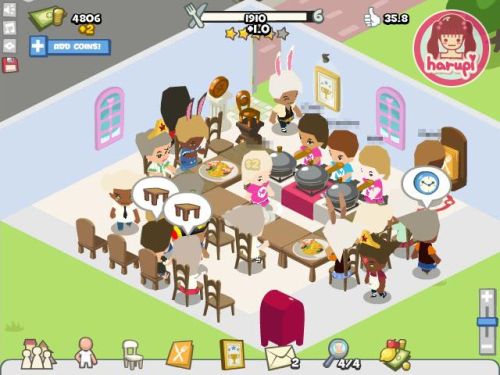 アフター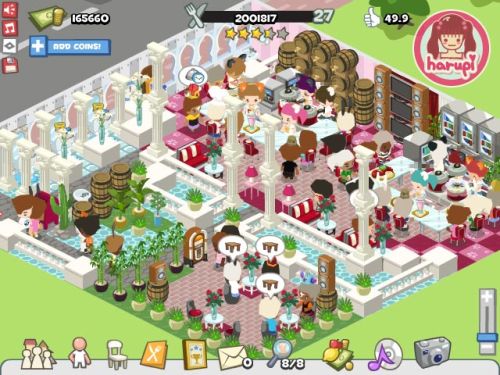 小さなレストランから、徐々に攻略しながら発展していくレストランゲームです


まず、Facebook から登録して、一緒にプレイしましょう





Restaurant City の隣人になりましょう







あと、ゲームについての詳しいことは以下のブログで説明しています


よかったら、遊びにきてねー



Restaurant City はここからプレイできちゃいます


Facebook にまず登録してね

I

Summer.
In summer, what else but a real warmth nice weather!


The smell of summer is different.
The smell of the warmth air

, the smell of the grass

, the smell of the sun

makes you feel happy and joyous.


Countries which do not have 4 seasons is like having summer the whole year round, but the summer from a 4 seasons' countries where else is just different. The atmosphere is different.
We have fireworks events

, summer O-bon festivals

, people yearning to the beach

, hot pants hot style

from the girls, and so much more!
To me,

what's really representing summer is CICADA!


I never familiar with the name of Cicada, I was just familiar with SEMI 「蝉」 in Japanese.
I Google-ed it with that and found Cicada is SEMI in English..

And, what is Cicada?

This is CICADA


.
.
.
.
.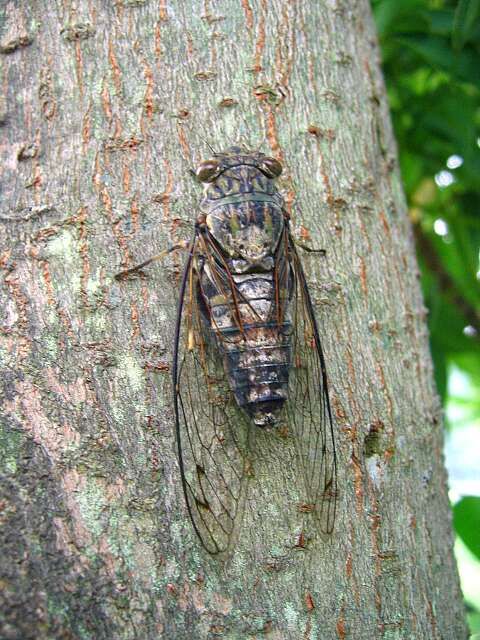 Cicadas will be out from the ground making noise, or I rather say, they sing along the whole Summer.


Some species may sound quite similar to cricket but they are not!
One day when you woke up hearing them singing loudly, you'd know that the Spring is over and it's SUMMER!


This is the sound when you feel 'it's SUMMER

'
LISTEN




























The cicadas existence is strong enough to fill up the whole atmosphere of Summer!

Cicadas love heat and they do their most spirited singing during hotter days in Summer.

I love

the atmosphere of Summer with them singing!

I just feel nice when hearing them singing!

And the atmosphere just somehow reminds me of the summer of some animes that I've watched last time..

I cycle much around my town area

and this

was how my Summer looks like!



.
I

Summer with the singing sound of Cicadas.

But,
at the same time I hate Summer when all insects came into lives during Summer



I think I've been facing troubles with mosquitoes,
cockroaches
, tiny flying insects and all every summer !

Anyhow, I'm happy that I do not need to deal with any
cockroaches
this summer. hah!


(I've just seen one dead cockroach on top of the basin in my kitchen when I woke up in the morning…only one and a dead one this whole Summer!

)

This summer, however,
I had quite a hard time dealing with the one I've been saying that I love their singing sound in Summer…


yes…a Cicada…



A Cicada just flew straight into my living from the widely opened window.
(Totally regret leaving the windows all opened.)
It then flew crazily up and down, fly, bump, fly, fly, fly, bump, bump, bump onto my walls, doors, ceiling and finally landed on my curtain.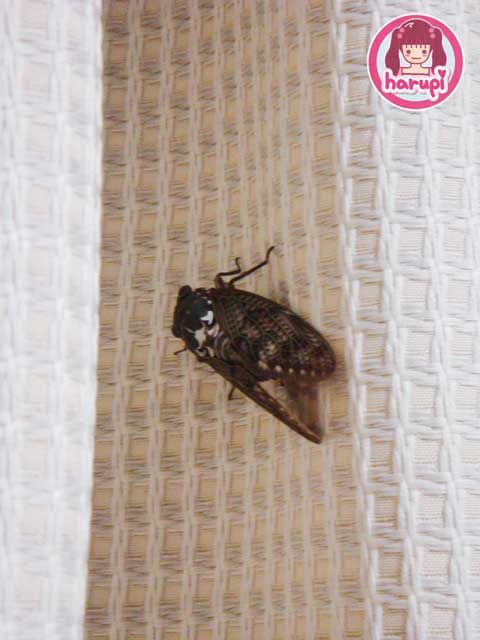 Okay, since it stays on the curtain quietly after that, I din't bother to do anything and continued with my work…
After a while, it began to fly again up and down all crazily bumping here and there and this time it landed onto my round ceiling light!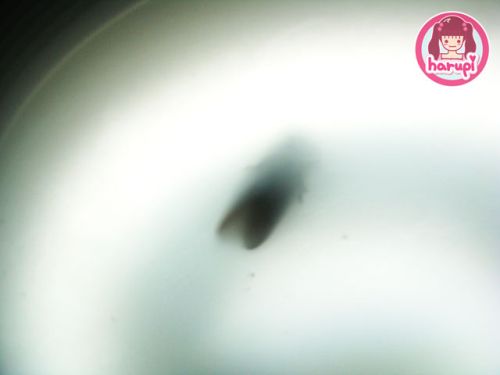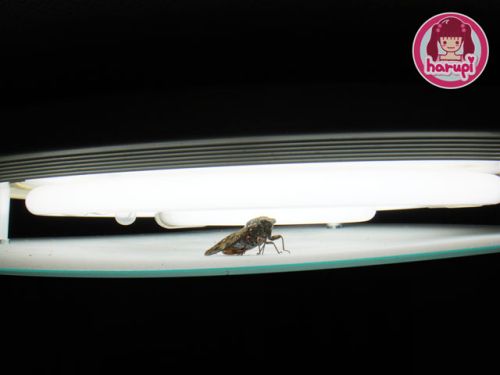 Can't feel any comfortable with this flying stranger in the house…


Yapi volunteered to remove the glass from the light to have it escape from the light..(though his fear to insects is worser than I do..


)
The Cicada escaped and now landed back on my curtain JUST NEXT to my opened balcony door! Why can't they just fly out


Yapi asked me to get rid of it…but how

I love them singing in Summer, but the sound they make when they feel danger is absolutely dreadful to ears!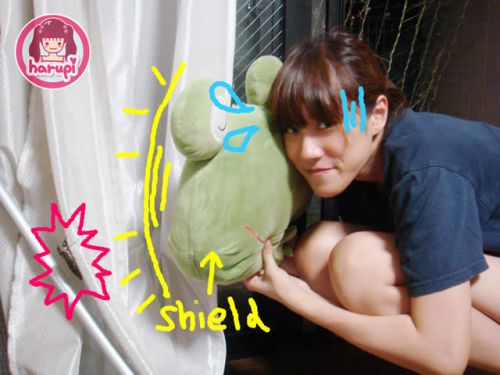 Picture taken very unwillingly…

I did got rid of it after that…but in a very timid way…


…but at least I got rid of it without killing it !


I actually love insects, in the sense of seeing their documentaries and have always think that their world, the insects world is just so amazing and mysterious.
But once they are somewhere near me, just like all the other girls, I'll be shrieking uncomfortable, anxious, and can't stay still until they are gotten rid of…

But yeah, insects are actually very beautiful in their own world which seems to me like a fantasy-like world especially when you see them in a very high resolution captured videos and pictures.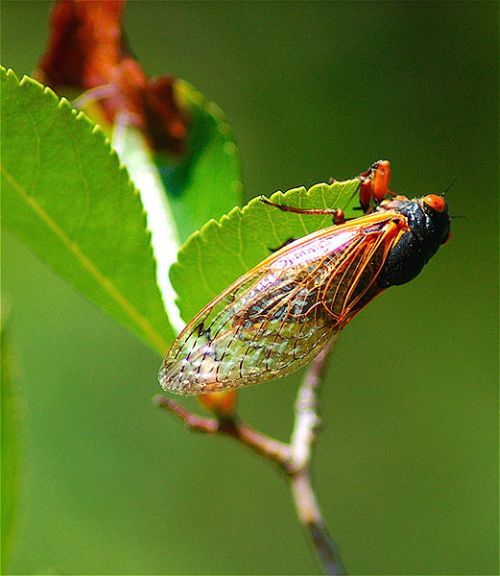 They are actually beautiful if they do not invade into my house!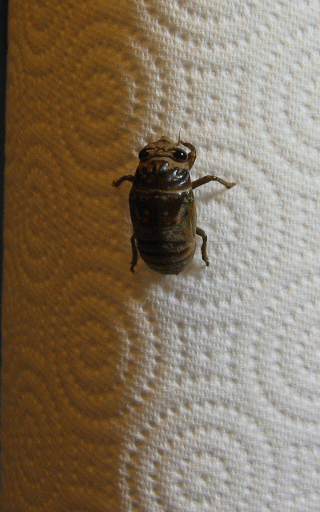 Cicada molting
They will be in their

MOST BEAUTIFUL STATE

right after molting !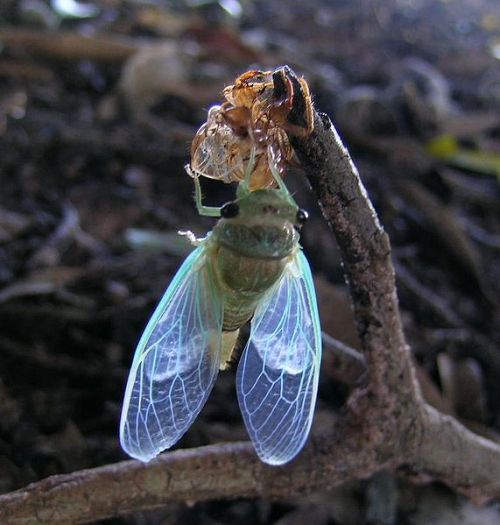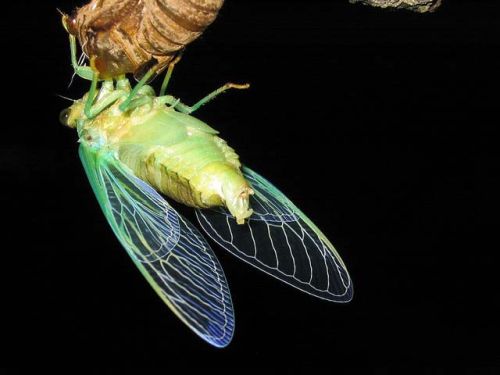 They

glow-in-the-dark

when they are still fresh from molting, which gives them a fairy-figure !

Yeah, I've just got to repeat myself that I think they are beautiful and I love their singing sound during the Summer, but I just hate them when they invade into my HOUSE

Anyway, it's already Autumn now…an insects-less season! Love it as much!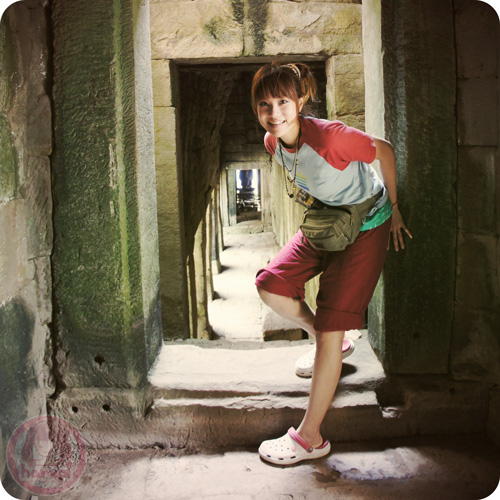 ハローこんにちは



Haruka です。 このブログの管理人です。
私は、マルチ・カルチャーのマレーシアで育ってきたので、5カ国語が話せることが自慢です。
世界共通言語の英語(そうだよね?

)がネイティブほどじゃないけど、一番使っていた言葉です。
家族と広東語で話しています。
高校卒業して、進学するために家を出たら、新しく作った友達と北京語で話しました。
小学校から高校まで、必要とされていたので、マレー語も話せます。
今は、どの言葉よりも、新しい家族、マイ・ニュー・ホームを築いて以来、ほとんど日本語です。
こんな私ですが、よく、
「母語はなんですか?」と聞かれます。


わからないですぅ。。。



国はマレーシアだから、マレー語かな 


と言っても、習慣も人種もマレー人じゃないので、違うなぁ。。


家族と広東語だから、じゃぁ、母語は広東語 


って言っても、話せるだけで、読み書きが苦手。。


自分でもよくわからないので、「母語は?」って聞かれると困ります。



「どれが一番得意ですか?」と聞かれても、同じです。。





かといって、じゃぁ、全部同じレベルに得意かということでもありません。。


あと、もう1つよく聞かれるのが、
「夢のなかで、何語ですか?」
これは、たぶん現実の世界と一緒だと思います。
日本語をしゃべる人とは日本語。
英語をしゃべる人とは英語。
。。みたいな。


でね、
私は、普段英語でブログを書いているんですけど、
たまに日本語で書きたいなぁと思ったりして、
日本語でブログを書く時もあります





このブログは harupi と言います。

このブログは、
私の旅。

Helloooooo~!




My
new blog, new skin!!!!!

Nice or not ?

My URL address is back to http://harupi.com
and it's no longer http://blog.harupi.com !

I don't like my profile picture though…

someone just forced me to use it…

Anyway, I have all my
cute emoticon, pictorial symbols, emoji 絵文字
, to make my blog flashy with cuteness. haha.
Oooo~! You can use them in comments too!





And I have a photo corner


& a video corner


too up there!!
The photo corner is
"for-me-to-put-up-whatever-photos-I-love-and-hope-you-love-it-too"
corner.

The video corner is "Haruka just-for-fun-TV" corner.
No specific definition…


might be boring too…

All this while, I've been busy searching for jobs to get some real money instead of coins from Restaurant City or Country Story…


been doing some freelance translation works, and went to some interviews too. Moreover, been working out this blog skin since…not sure when, and that's why never really have time to update my blog or my Restaurant City Addicts' blog.

HOWEVER, with this new cutely constructed blog, I'm soooooo gonna update everyday as I could






so excited! haha
Oh yeah, I'm going to have a Japanese blog too (the link is at the top right of the page) where I'll be writing in Japanese depending on my mood….

just if you might want to read in Japanese too…


I would like to say thank you to everyone who have left me some very nice comments, emails, and messages! Really happy and convincing after reading them all although just still only a few of you!


But thanks!



Love ya'll !!!