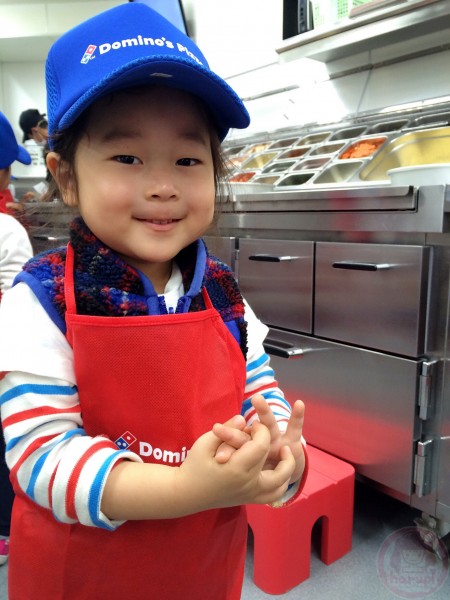 Wanna have a piece of pizza specially made by a 3 years old boy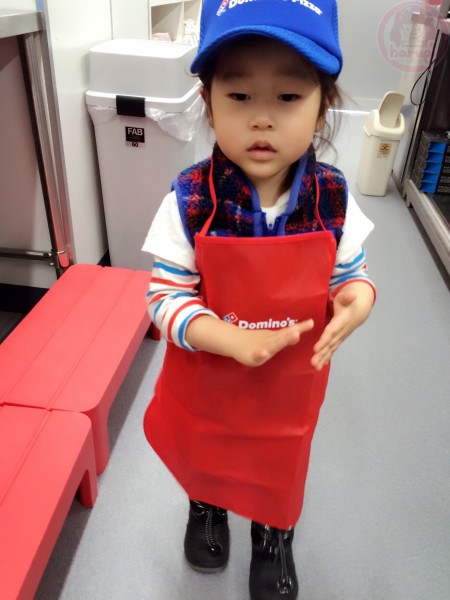 Totally supervised and hygienic


Apron on


Cap on


Hand washed before touching any food

What do you say 




.
.
.
Let's see how Little-big-boss did it to gain your trust on a 3 years old kid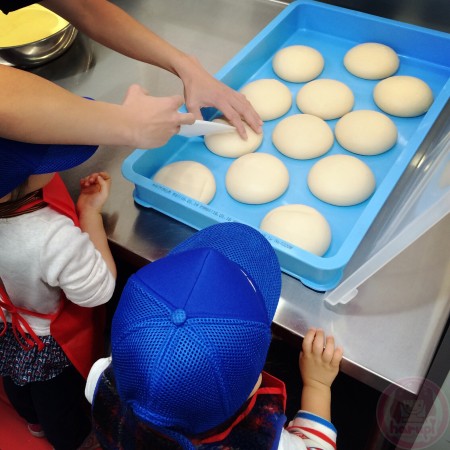 Start with a pizza dough which was already made before hand.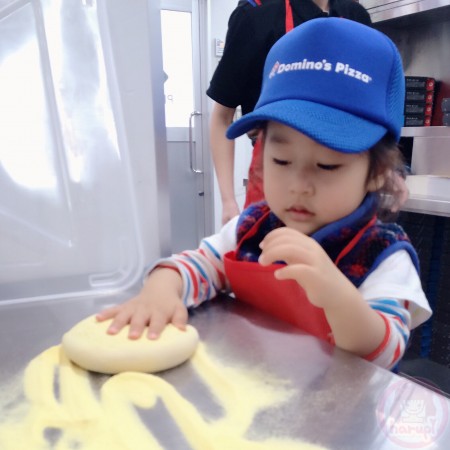 Put the dough on the counter and knead.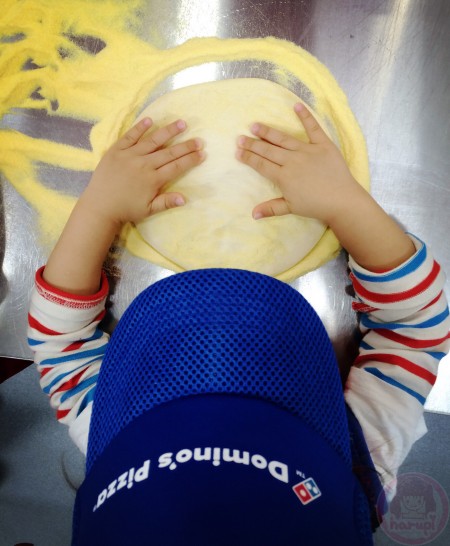 Try to make it flat and round to it's size!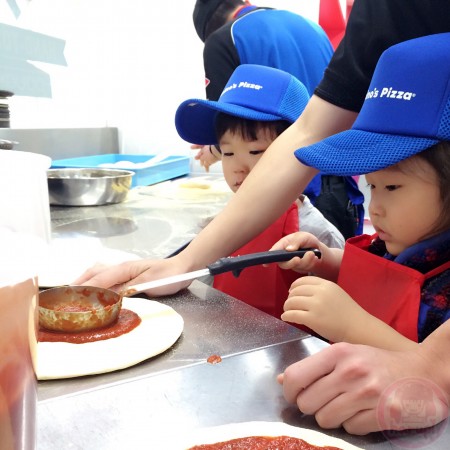 Next, spread pizza sauce on top thoroughly.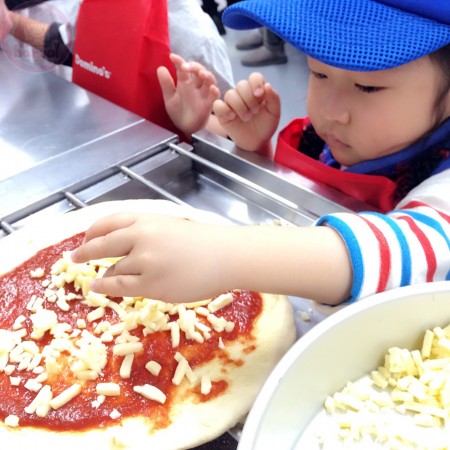 Now this is the most important part for me 


No cheese no pizza.
So more CHEESE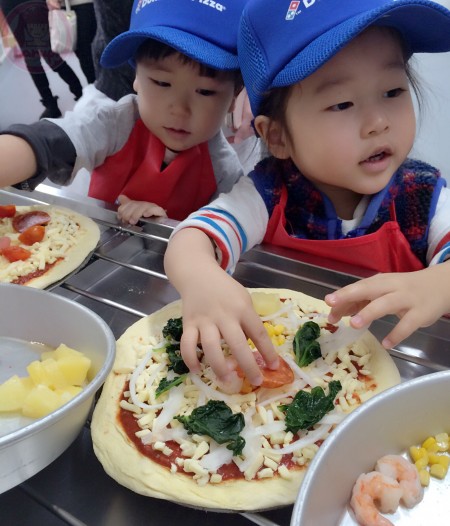 Different ingredients make all types of pizza


What do you prefer?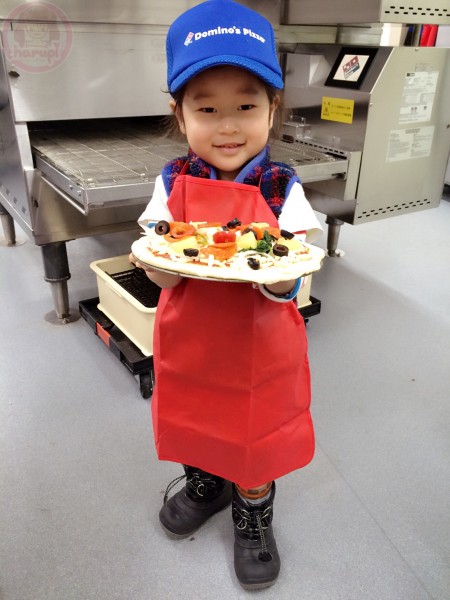 Almost there,
raw pizza is ready to go through the stove~


.
.
.
In just a few minutes,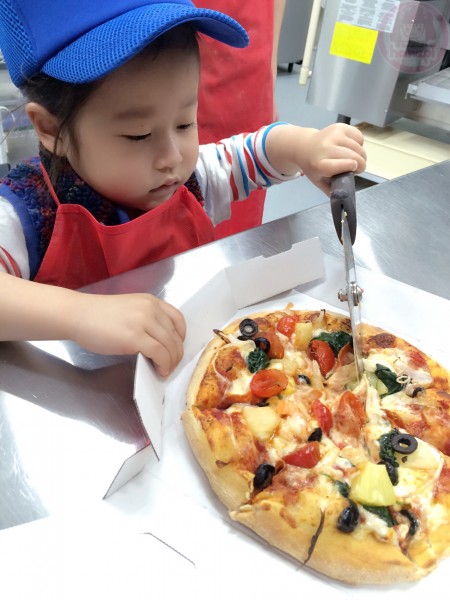 Here it is


 A well cooked yummy pizza 



Final step, roll-cut the pizza into pieces 

How was it? 


.
.
.
.
.
Just to gain your trust more,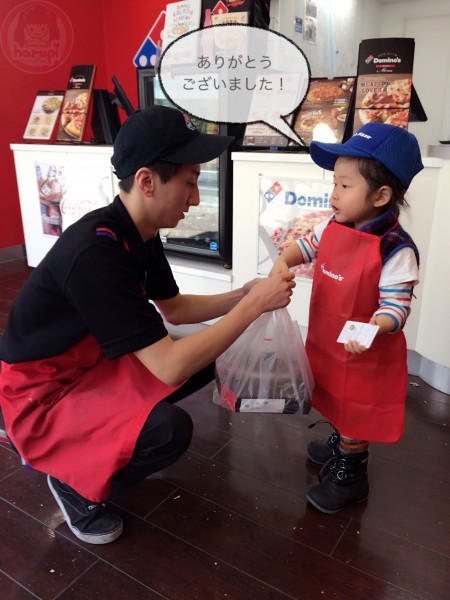 He is a fully-trained staff by the manager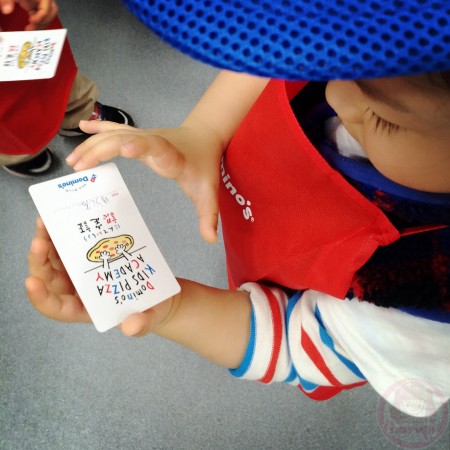 He even got his certificate from Kids Pizza Academy certifying his ability as a pizza maker at Domino's Pizza 

So, so, so what d'ya say 


Haha~


.
.
.
.
.
After work,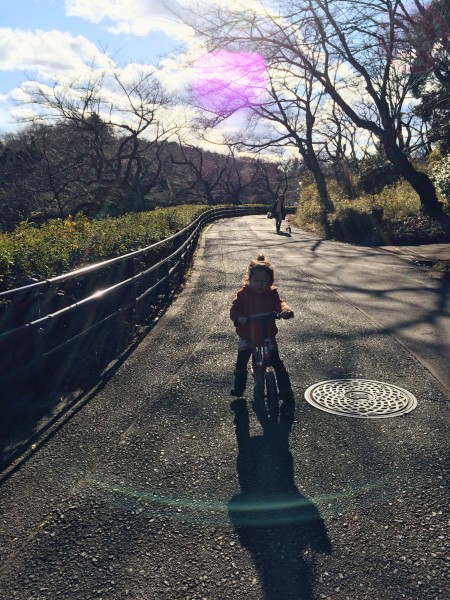 Little-big-boss and his little-colleagues went to the park to have their lunch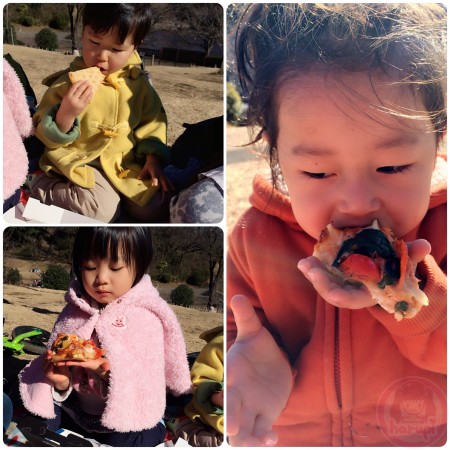 To master in pizza-making, they make their own pizza pretty often – for test tasting! 


.
.
.
.
.
Pizza is high in calories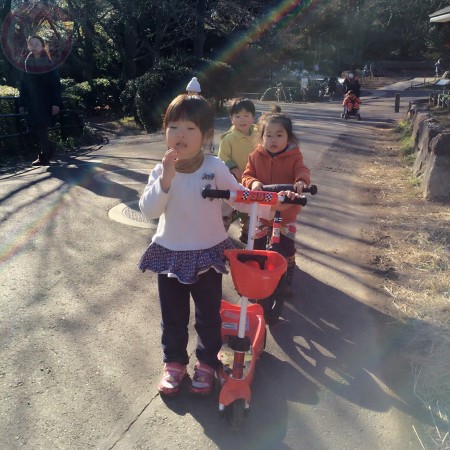 So they usually go on to a few runs on their respective bikes after meal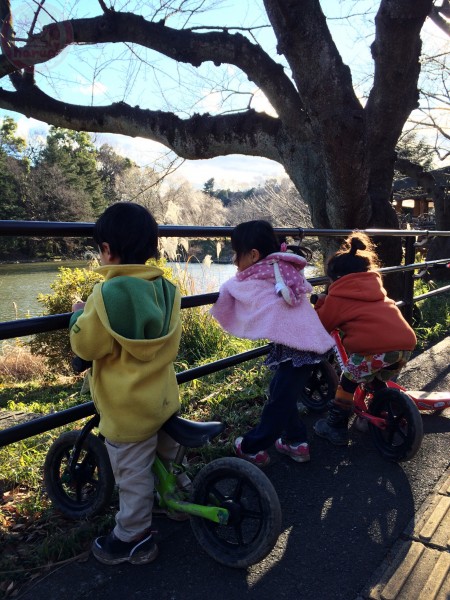 Enjoying the nature of the park, freeing all the stress from work, or maybe life itself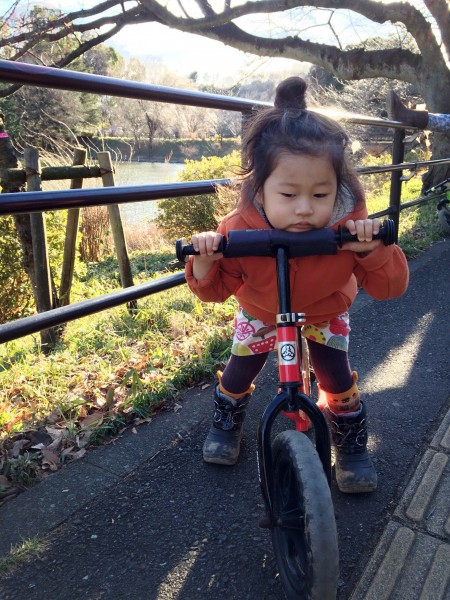 Little-big-boss talks a lot, but sometimes his friends were just not listening..
so he gets a bit emotional at times 


.
.
.
.
.
Anyways,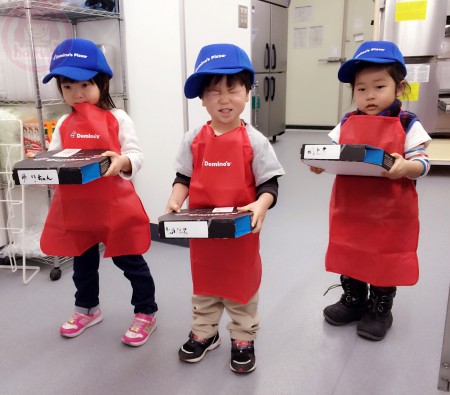 Pizza by the next generation 









*This was just a program for kids to experience pizza-making by Domino's Pizza*








 20160120


 3years 4months 18days


 3歳 4か月 18日