スターバックスに選ばれたー



.
.
.
.
.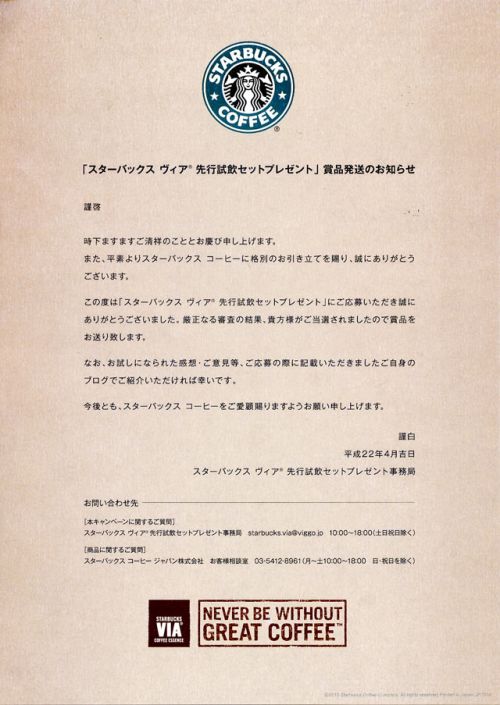 そこまで大したことじゃないかもしれないけど、なんかに応募して、選ばれたらうれしいよねー


スターバックス・ヴィアによる新製品、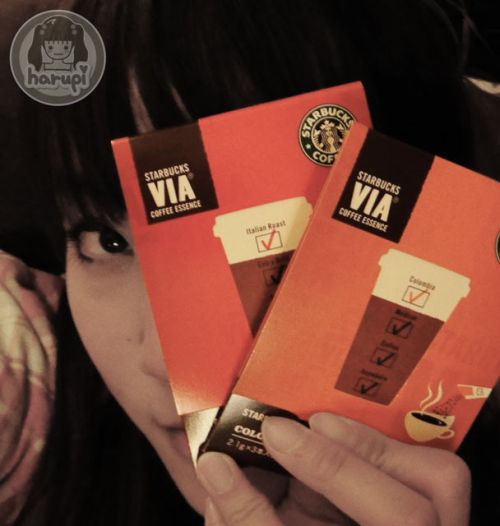 イタリアンロースト と コロンビア のインスタントコーヒー3入りパック各1つもらいました


ウェブサイトで読んでみたら、味はスターバックスのお店で飲むような味なんだって

インスタントなのにー





で、飲んでみたら、ビックリするほど、純のコーヒーみたいでした。。

 
コーヒー豆をひいた、作りたてのコーヒーって感じ


→ でも、インスタント ← すごいです


一般のインスタントコーヒーとは、やっぱりちがうので、値段の方も当然数倍ちがいます。。


ほどよいコクとクルミのような風味、バランスのとれたなめらかな口あたり。どなたにも飲みやすいコーヒーです。
ダークローストならではの力強い風味、かすかな甘みとスモーキーな香り。さっぱりした後味のコーヒーです。
¥1,000 (12本入り)  

|

 ¥300 (3本入り)
¥1,000 (12本入り)  

|

 ¥300 (3本入り)
スターバックスオフィシャルサイト引用:http://www.starbucks.co.jp/via/index.html?cid=pc_tbn_via




一般のインスタントコーヒー価格: 約20円/一杯 (例)


スターバックス・ヴィアインスタントコーヒー価格: 約80円~100円/一杯
4~5倍







このぐらいつけられると、飲んでなくても、このコーヒーのすごさがわかってくるような。。

気がします。
私がいえるのは、
コロンビア の方が飲みやすいです


 ← 私、こっちがスキかも

イタリアン ロースト、特に苦みのあるコーヒーの方が好きな人にぜひ


っていうか、
愛されるスターバックスの味、今度から、いつでもどこでも味わえることになるぅ~




そのままの味で、簡単パックのインスタントだから



例えば、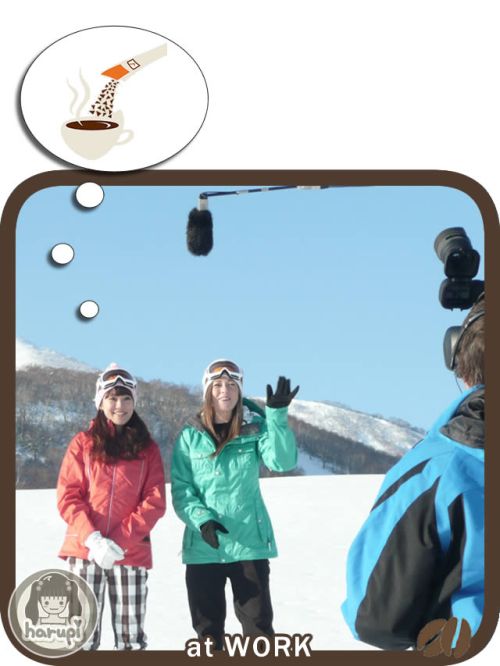 職場で。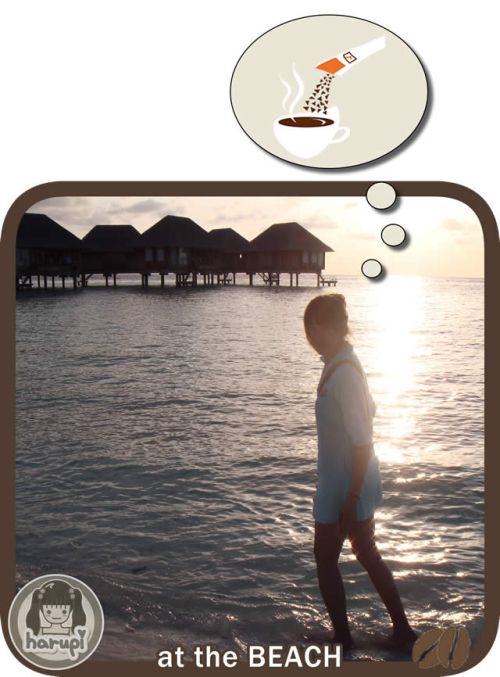 旅行中のビーチで。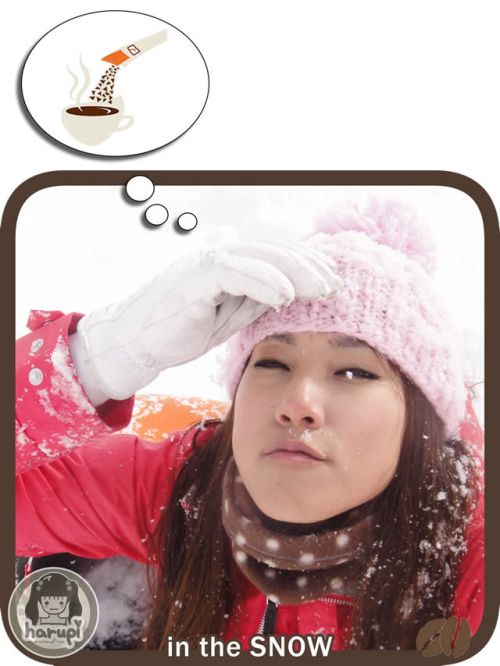 雪の時に。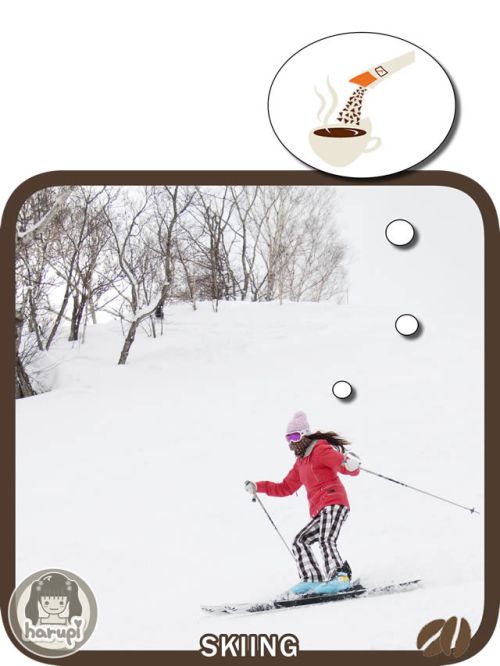 雪山でスキーを楽しんだあとに。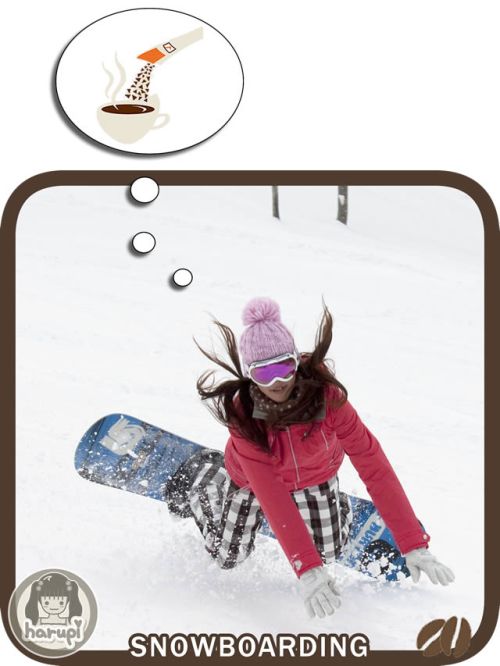 スノーボードを一生懸命練習したあとに。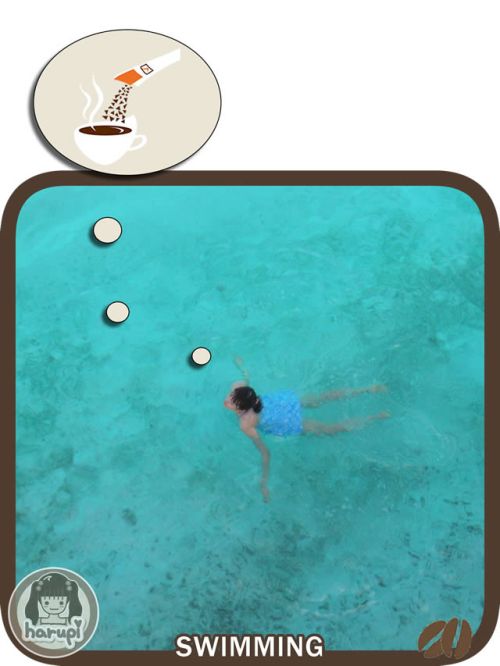 泳いだあと、疲れをとりたい時に。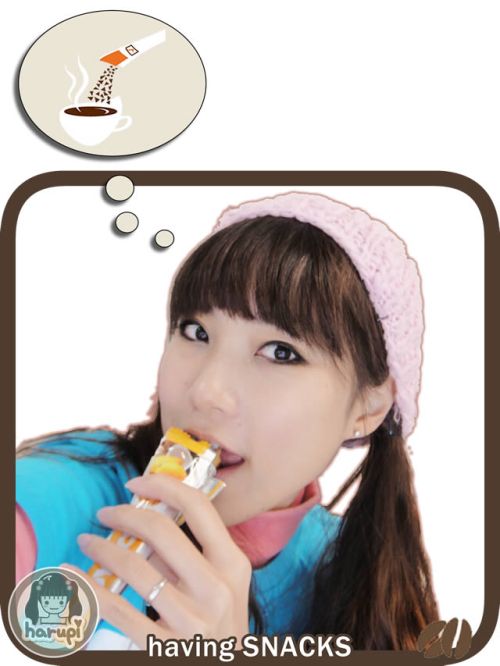 お菓子と一緒に。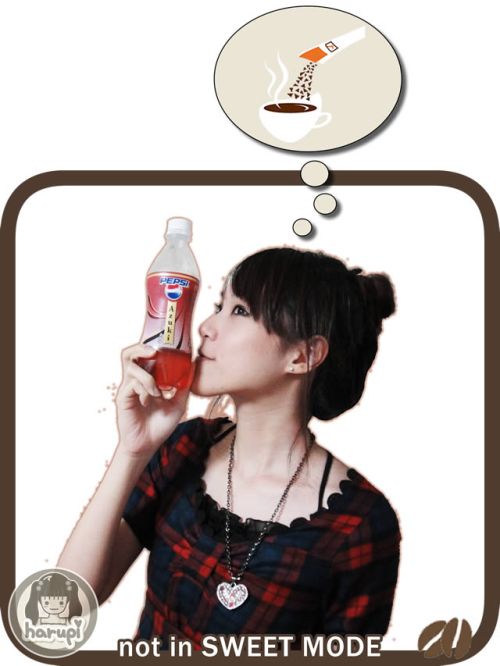 甘いものの気分じゃない時に。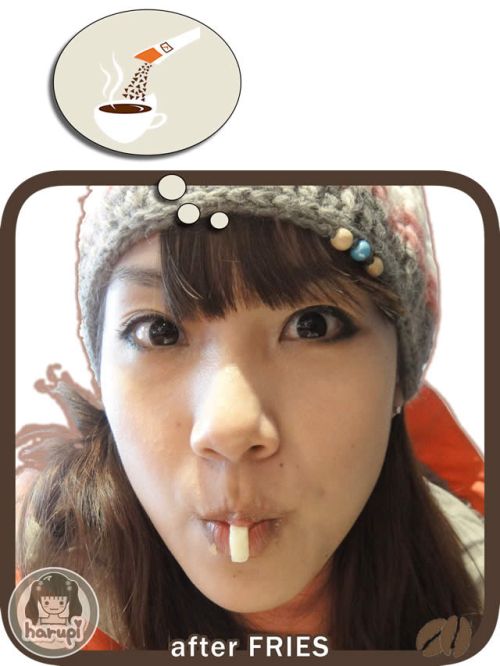 油濃いものを食べたあとに。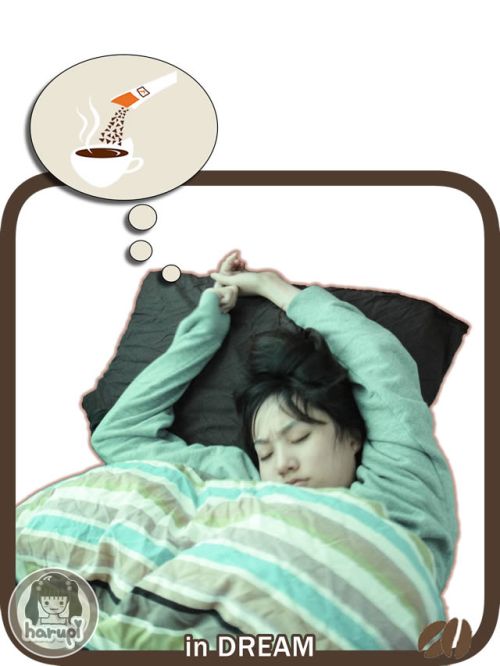 夢でw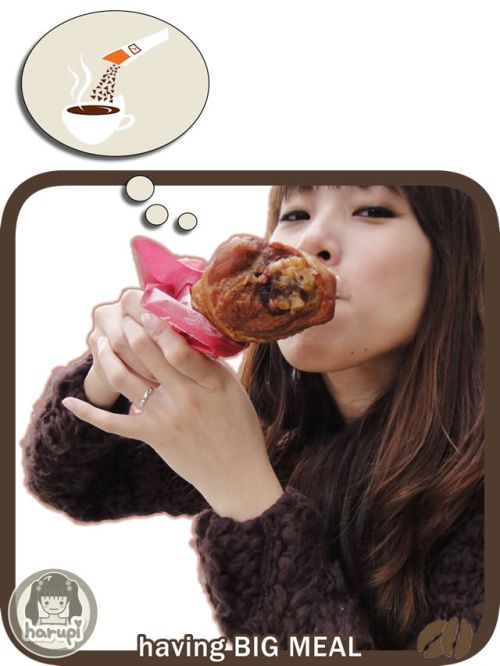 楽しくたべて、満腹を落ち着かせたい時に。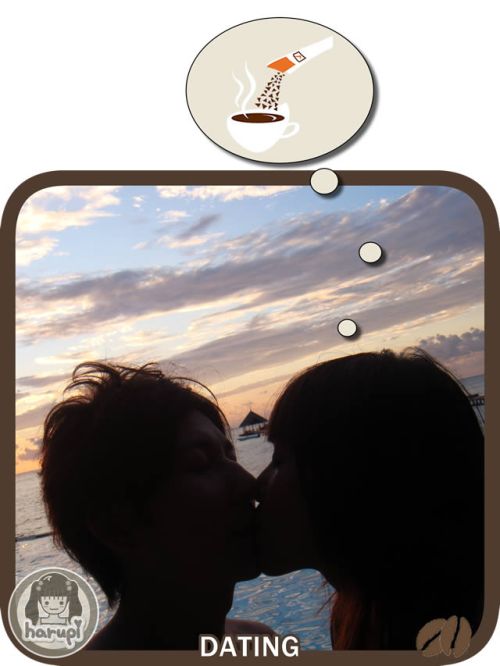 デートにどこまでも。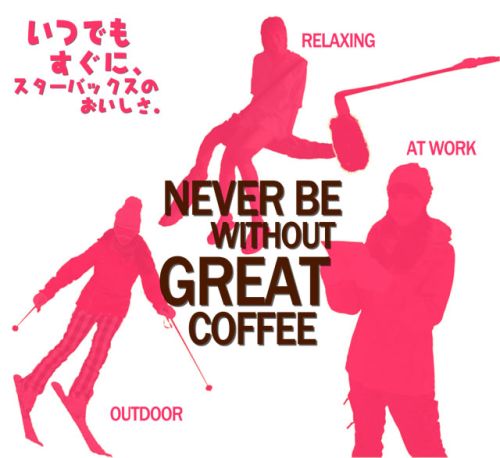 スターバックスオフィシャルウェブサイト からまねして作ってみました。

I was selected by STARBUCKS



.
.
.
.
.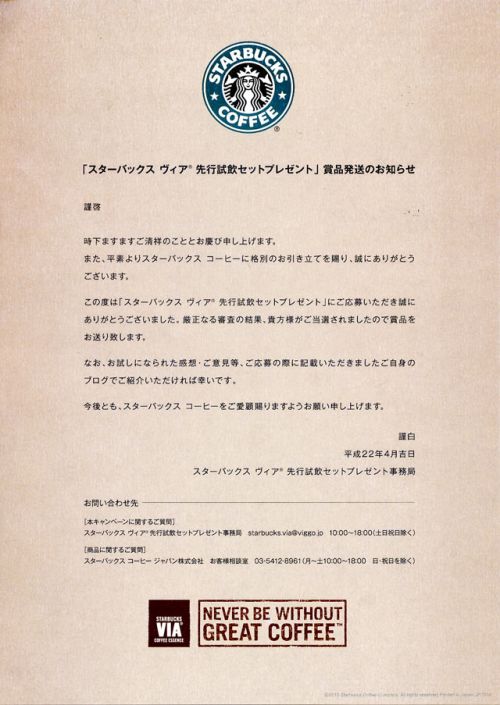 …just to blog about their New Instant Coffee from STARBUCKS VIA.

Nothing to be proud of…but still happy to be selected


So now I had 2 packets of Starbucks ever FIRST made instant coffee to try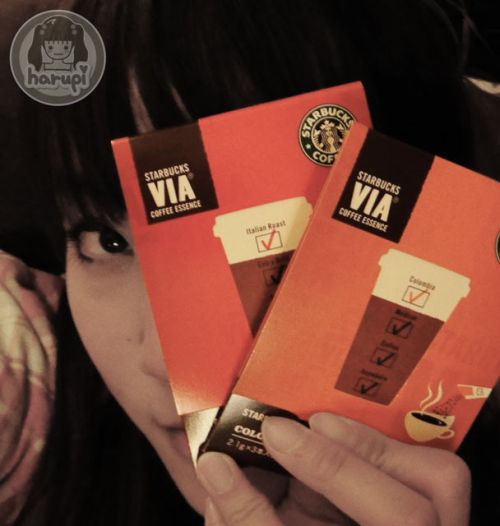 1 packet (x3) of Italian Roast and 1 packet (x3) of Colombia.
Both were incredibly so-taste like fresh brewed coffee



Was really surprised that an instant coffee made from grind coffee beans and yet not tasting *instant* plus, it melts leaving nothing behind under the cup of coffee…
Isn't this first ever Instant-Brewed-Coffee created?


This is what STARBUCKS says:

This is not instant coffee as you know it. This is rich, flavorful Starbucks® coffee in an instant.
Starbucks has found a way to offer a truly great cup of coffee that you can prepare by just adding water. Other instant coffees taste flat and lifeless. Starbucks VIA® Ready Brew is different – it's full-bodied and flavorful, just like the Starbucks® coffee you know and love.
It's made with the highest-quality, ethically sourced 100% arabica beans. The magic is in a proprietary, all-natural process that we spent years perfecting. We microgrind the coffee in a way that preserves all of their essential oils and flavor. No other coffee company takes this step, and it makes all the difference.
Website: http://www.starbucks.com/coffee/starbucks-via-instant-coffee

Just amazing but of course the price is also double triple the price of normal instant coffee..

(Maybe still not available in Malaysia)
In Japan,

Normal instant coffee : 20yen/packet (1 drink)


Starbucks Via Instant Coffee: 100yen/packet (1drink)
5 TIMES






Can imagine how different it would be

Colombia (medium) is more for general coffee drinkers coz it tastes smoother

tasted regular with great aroma


Whereas,
Italian Roast (Extra bold), I guess it is more for mania coffee drinkers…taste stronger and bold


Recommended for all coffee lovers

who can't live without the aroma of good coffee wherever they are~
like..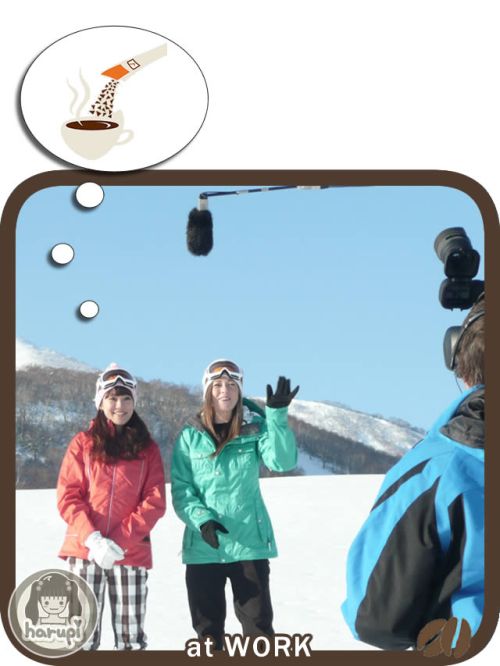 coffee
at WORK
.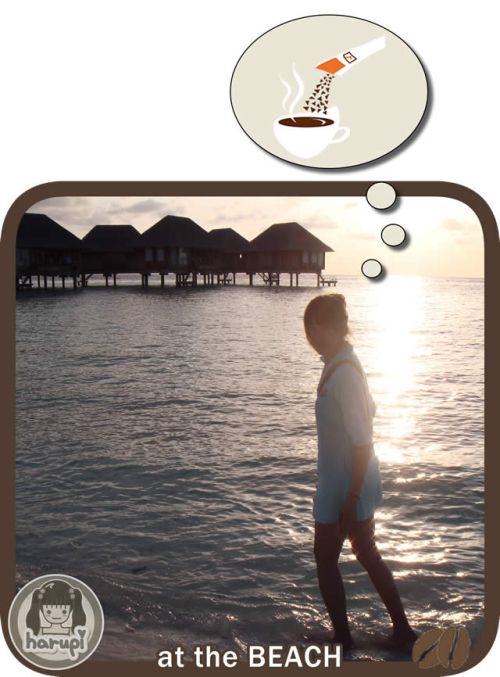 coffee while relaxing a
t the BEACH
.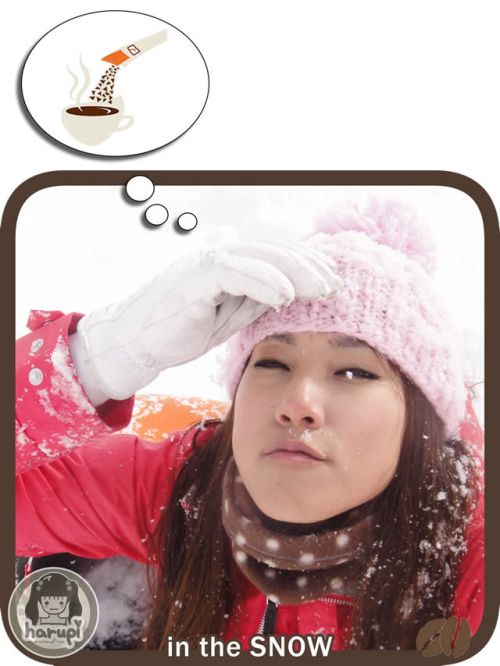 coffee after a day
in the SNOW
.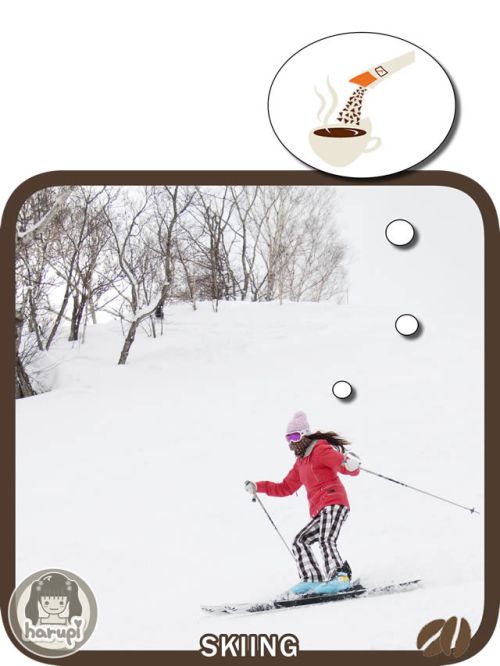 coffee to bring while up in the snow mountain
SKIING
.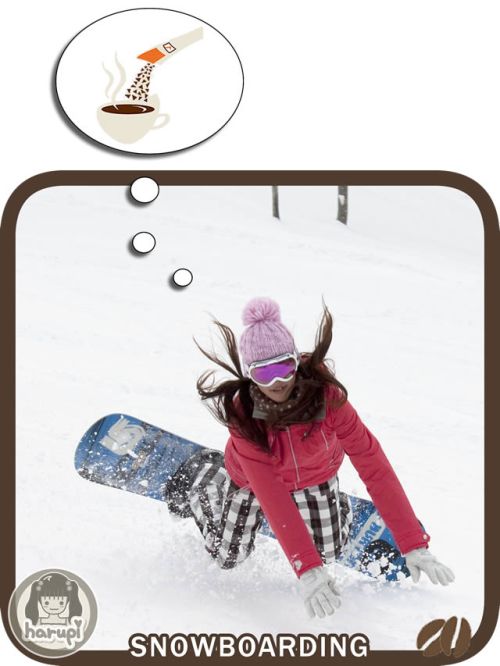 coffee maybe after a hard day practicing
SNOWBOARDING
perhaps.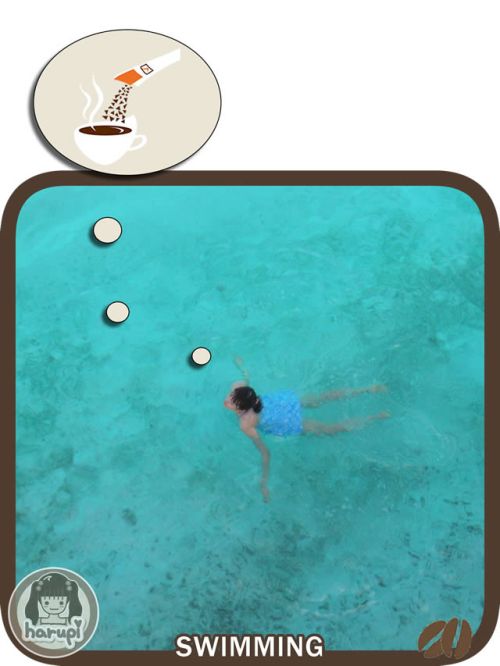 coffee to chill down after a day under the sun SWIMMING.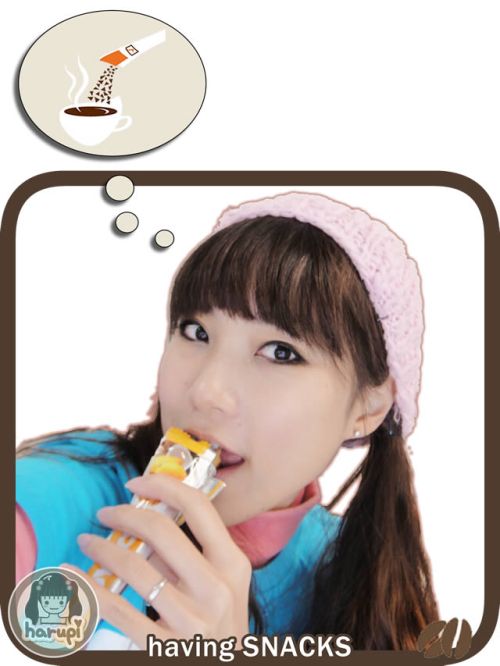 coffee while
having SNACKS
.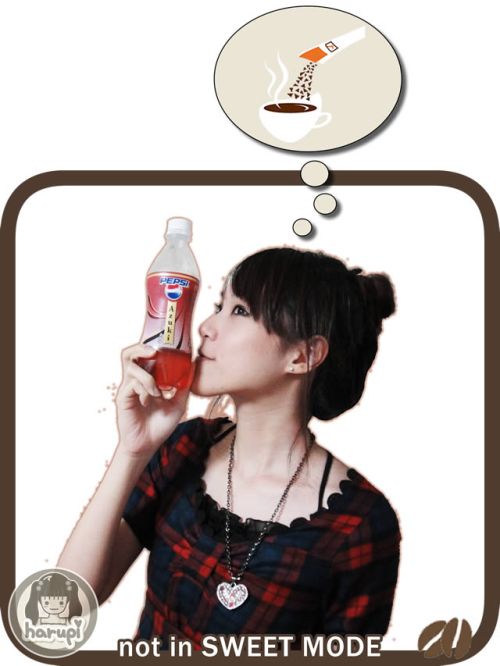 feeling like a cup of coffee particularly when
not into SWEETSWEET stuffs
at the moment.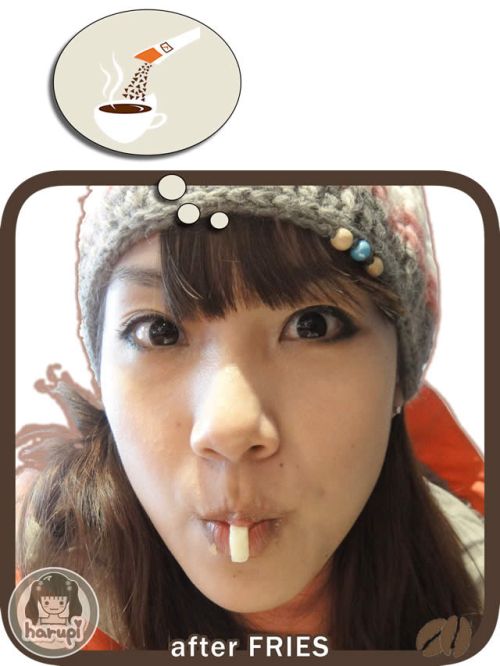 coffee after having oily stuffs like FRIES.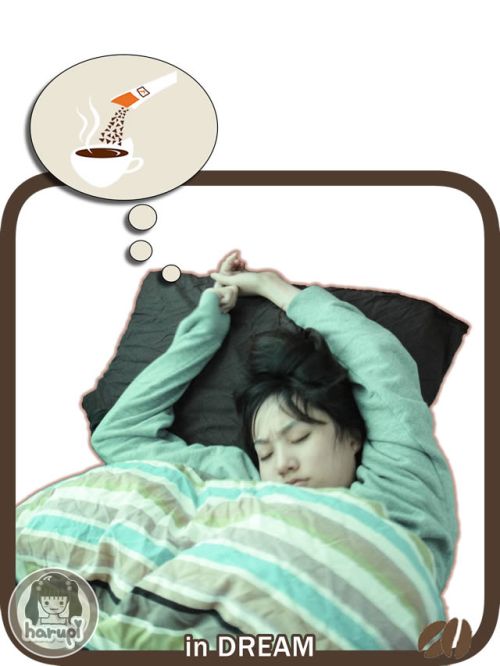 DREAM
for coffee.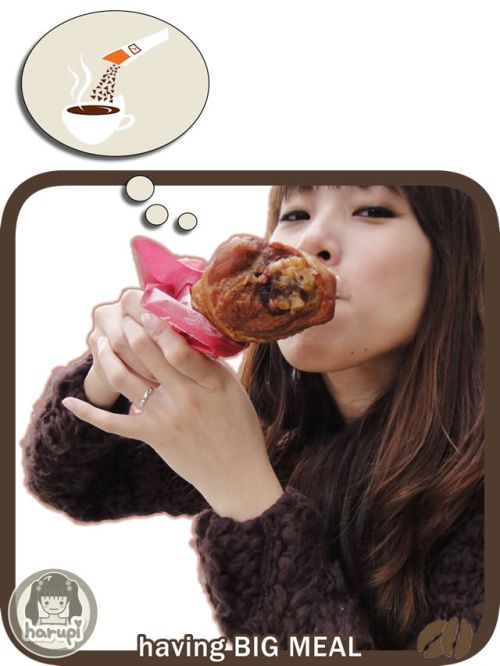 coffee to help digesting when
having a BIG MEAL
.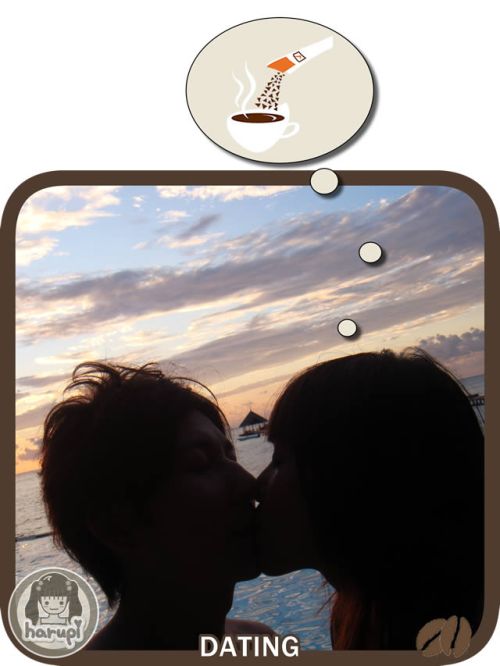 Bring in the aroma while
DATING
.
Anywhere, Everywhere, with EASY true coffee~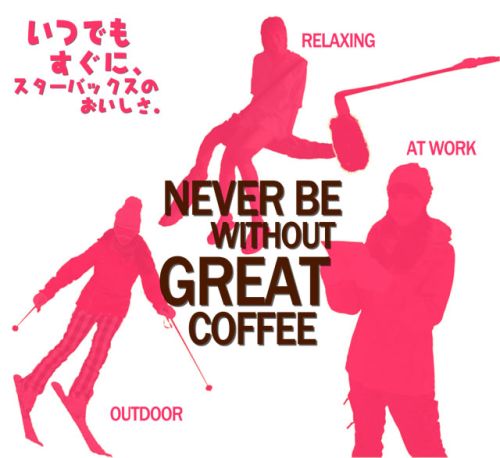 *Copied from Starbucks Japan official website*

My Version