Updated on 2012/05/30
About Haruka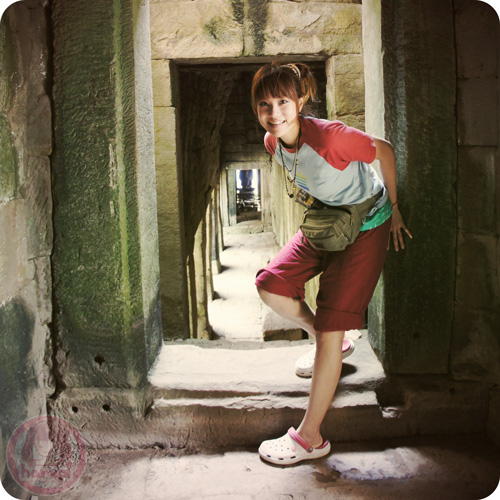 I am
Haruka
, though this is not my birth name.
I started having this name in 2008 when I've got married to Yasu, my husband

. He's a Japanese.
Why do I have to change my name because of that?
Because everything would be easier in case of staying in Japan.

 Nobody would ever miss-pronounce my name

.

 All the official procedure would be much more easier to be done

.

 People wouldn't think that you do not know Japanese and start speaking using baby-language

. 

 For Japanese in Japan, once you're married,  either the wife has to follow the husband surname or the other way round (usually the former). This is also one of the reason, in order to match my husband surname, so that people can refer me as Ito-san and know that I'm his wife


.  

 etc, etc, etc 

Yes, Haruka is given by Yasu 

. 
I've got Haruka Ito registered officially in Japan but not anywhere else. My passport is still my birth name, I'm still a citizen of  Malaysia, and not thinking of abandoning my birth name as well.
My birth name?
Don't wanna tell you~


 I refer Yasu as Yappi in my blog posts~. Might change at times 

About harupi
 
harupi
 is my blog website.
harupi is a space for me to blog around, sharing wonderful stuffs, creating memories and showing off photos like everyone does


In the end, hopefully making this blog a roll of Sweetly Ever After 

 episodes in my life.
Comments
Comment(s)