61st Sapporo Snow Festival







I've had never seen a Snow Festival before..
But I do have some rough idea about it through all the media



I thought it would be so beautiful full of colorful lights on all the fantastic snow/ice sculptures



Somehow, it turned out to be a lil' bit not as I expected..

Some friends told me there're some beautiful sculptures from ice but not snow further down the street..
I think I missed that..

Anyway, the best part in a festival in Japan is always the Yatai (food stalls)






I always enjoy the atmosphere and the food all well on Yatai~haha

Moreover, Yapi told me Yukimiku is here in this Snow Festival

Yukimiku is the snow limited edition of Hatsunemiku



Check her out! She's cool~

Pics


The entrance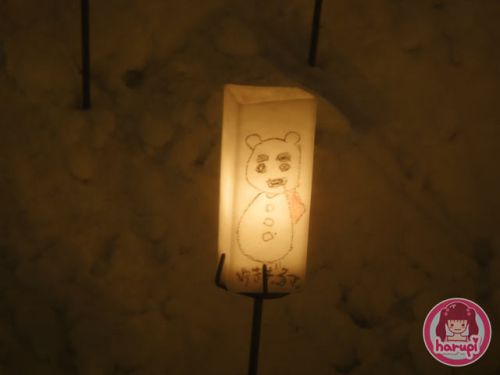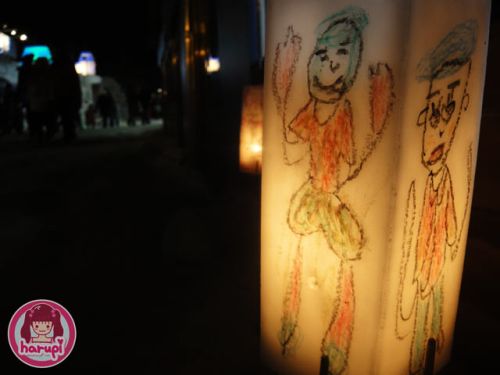 Some lights made by some kids ~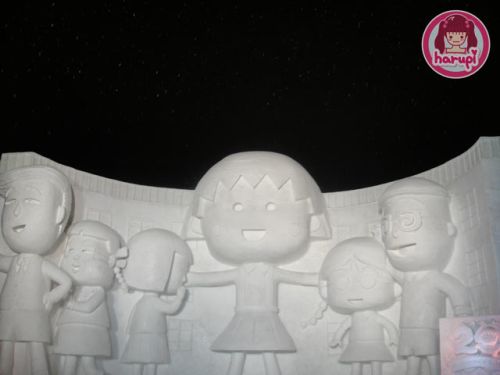 Chibi Maruko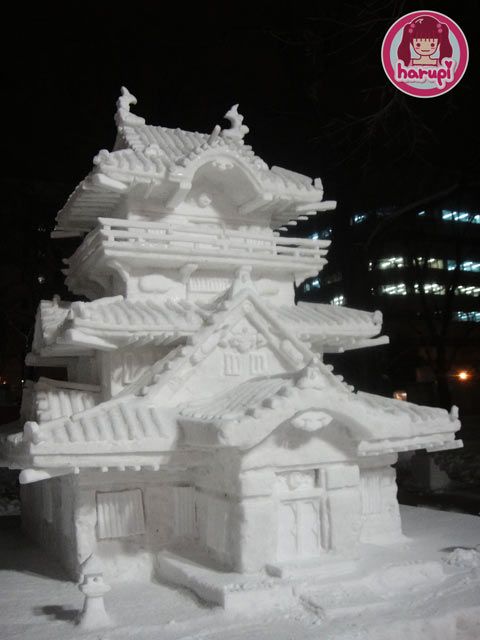 Japanese castle…I think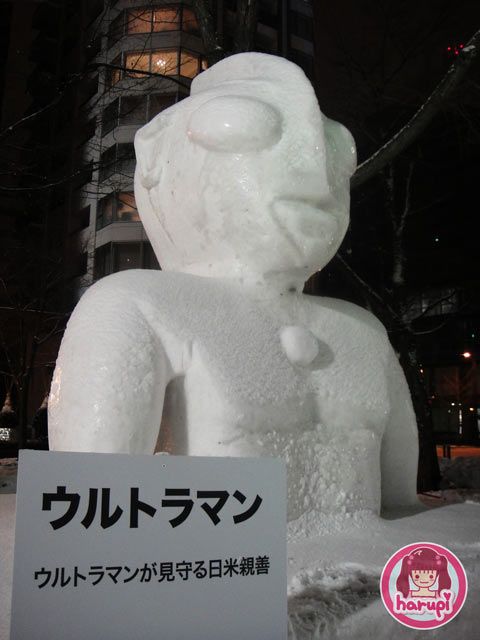 Ultraman!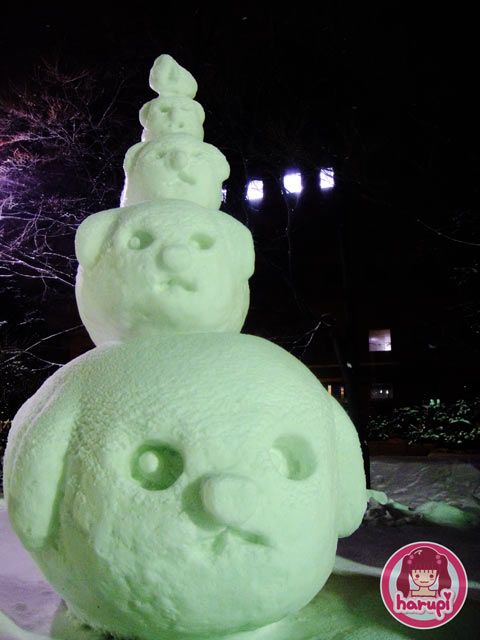 Mame-shiba

a character from TV commercial in Japan.
Mame = Nut


Shiba = Japanese Dog

Nut-dog giving out a-tip-for-life, kinda character..


Know more about Mame-shiba,

or see how it looks like

+

= http://dogatch.jp/anime_kids/mameshiba/top.html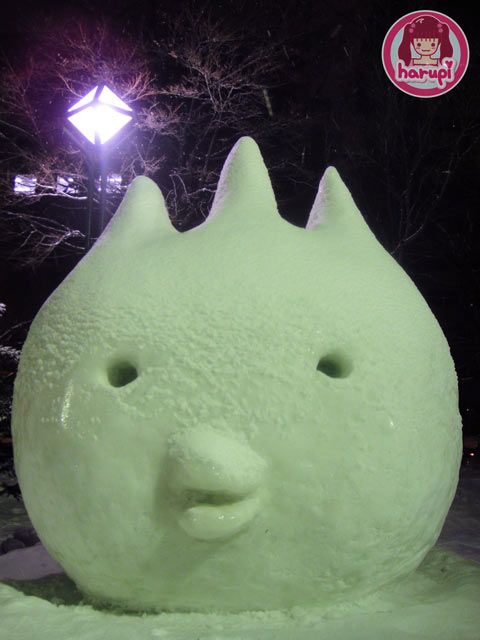 I thought he was Bad-Badtz-Maru…but seems not like it..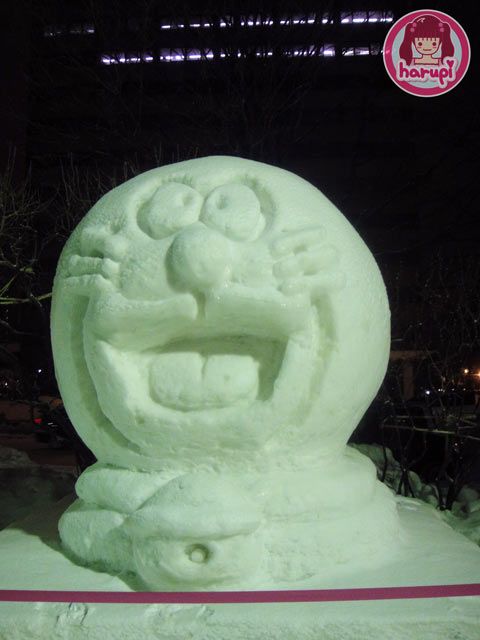 Pirated Doraemon..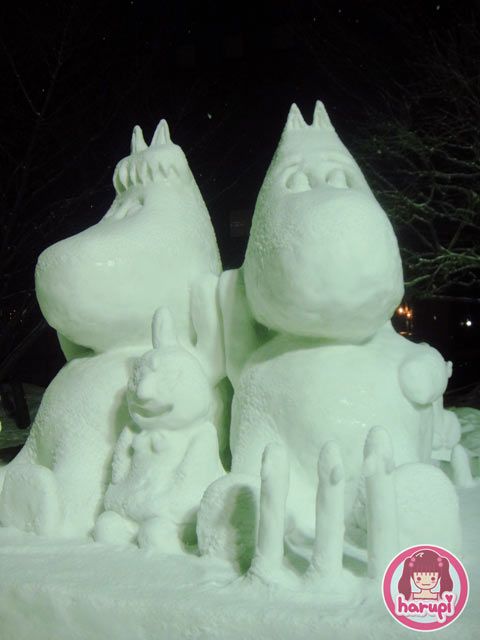 Moomin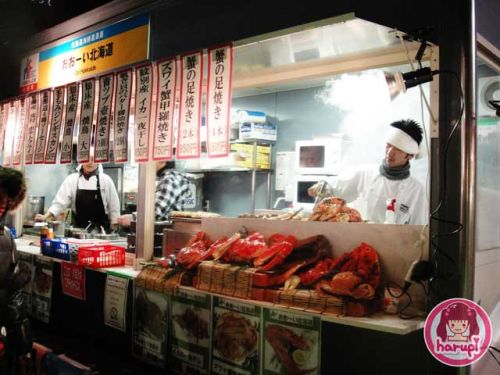 Hokkaido SEAFOOD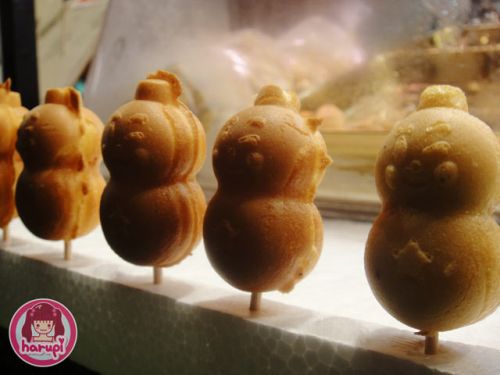 Snowman cream puff~




6 flavors and I had 4 – red bean, custard, pumpkin, .erm..I forgot what was the other one..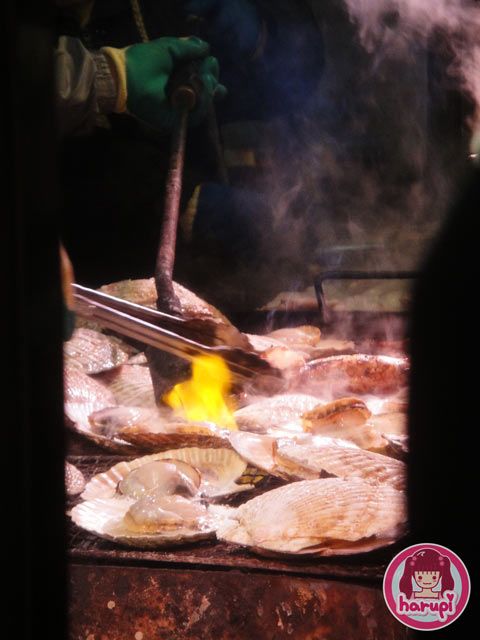 Clams~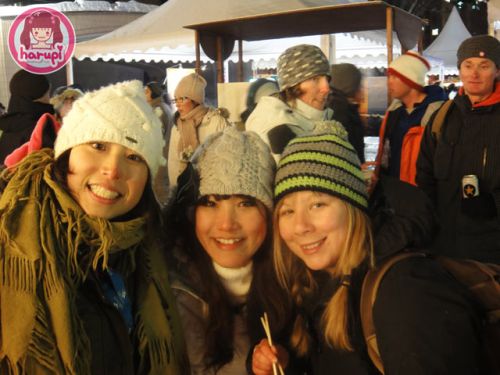 Megu, Haruka, Sarah

And here's Yukimiku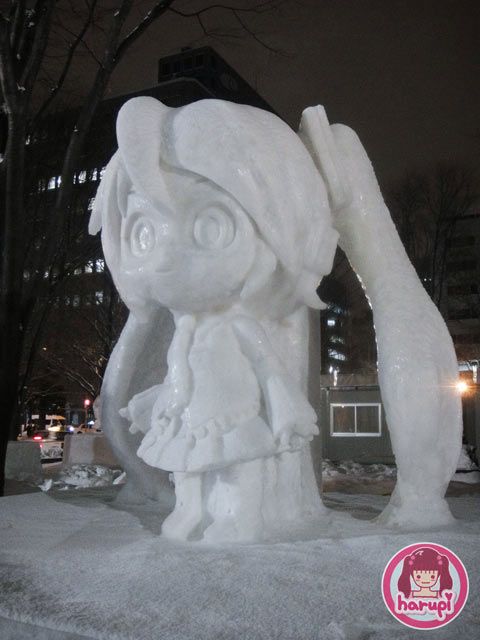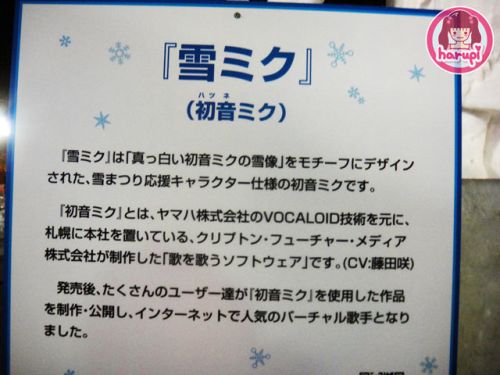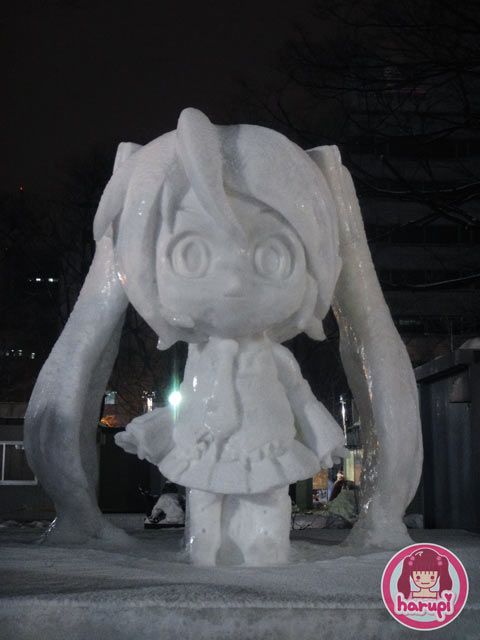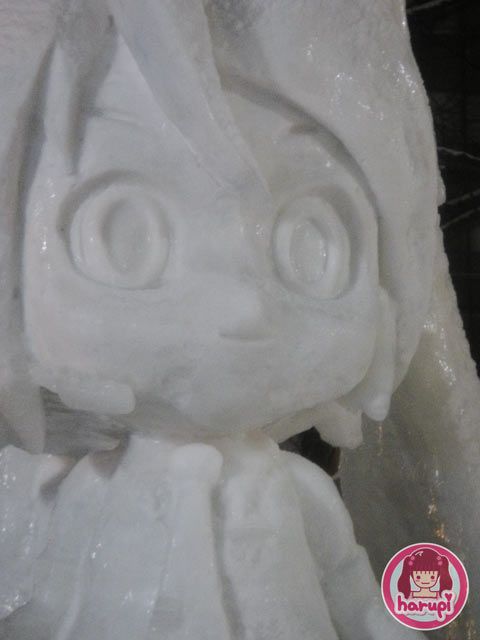 Yukimiku is the most popular one among others ~

hoho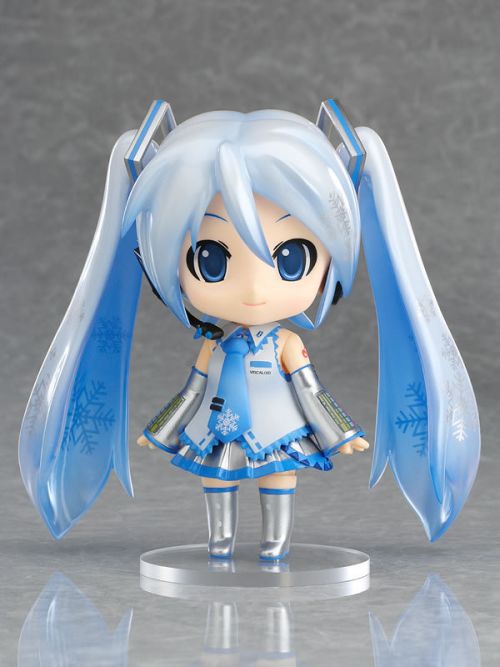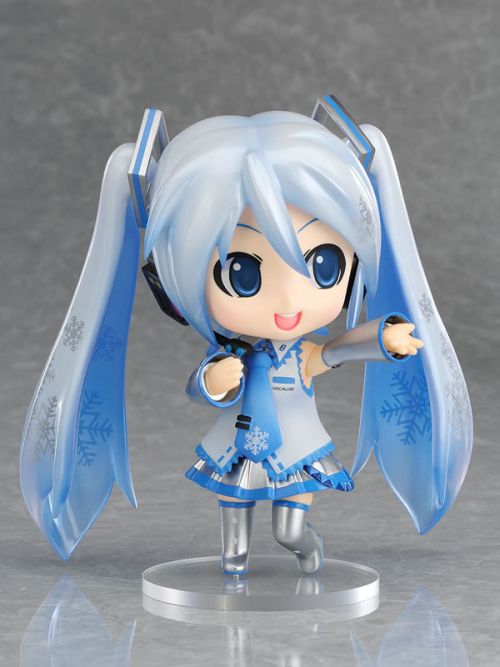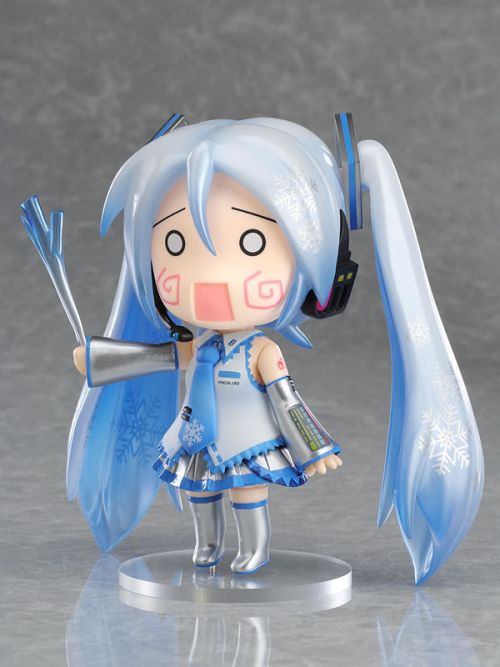 Nendroid Yukimiku

Sapporo Snow Festival limited
Sold out so fast..as expected..

Wanted to get one but I was 2 hours away from Sapporo and when I was there for the festival, it was already at night..

Comments
Comment(s)