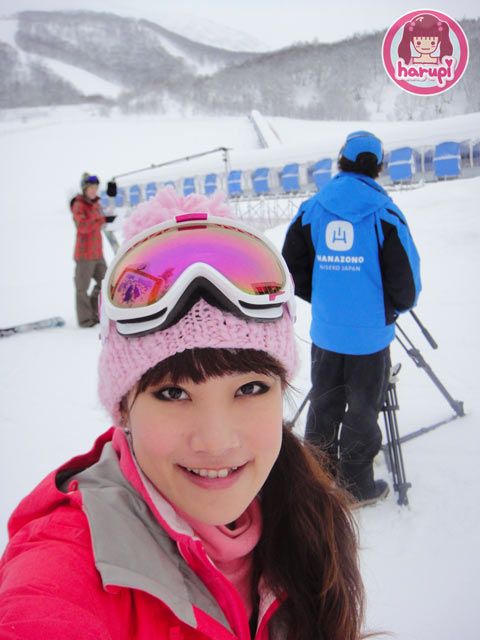 During Daily Snow Report filming~



23 December 2009
Daily's Snow Report




First time holding ski gear on a report


After the report, I had my 4th ski lesson



I know how to slide, I know how to stop, I know how to turn now!


But still in Level 1..

haha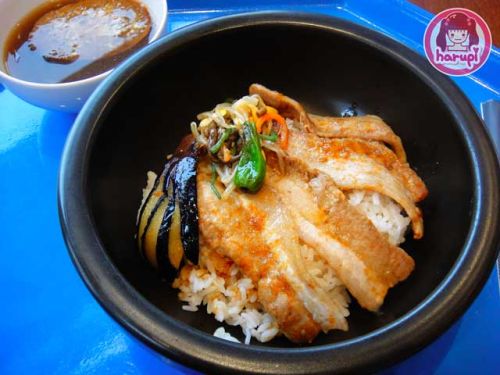 I had my lunch at around 3pm today..

I went sooo hungry and I hate to be in hunger

Sweet sauce pork rice. Yummy~yummy~

My schedule today was,
6.30am ~ 8.30am Filming daily snow report.



10am ~ 12.30pm I had my 4th ski lesson.


1.00 ~ 1.30pm Playing with Kamonohashi~~



The bell is the LUCKY BELL here



Ring it once and bring back some LUCK~

I like the sound of the bell..

Today was not windy and snow falls just calmly and beautiful

Like the weather today~

Oooooo~
I've got a new made friend yesterday

.
.
.
.
.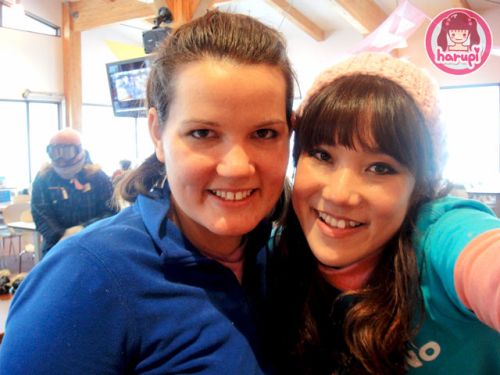 Meet Lindsay


She's my Twitter friend and she just happened to come from Morioka (Yasu's hometown

) to Niseko for powder SNOW~!


Comments