2 weeks ago (11 August 2012), Yappi and I attended a maternity class for parents which was compulsory for those who the father wishes to accompany the wife during labor.
Yappi wishes to stay together and witness little-big-boss coming out to meet the world 

And so, we signed up for this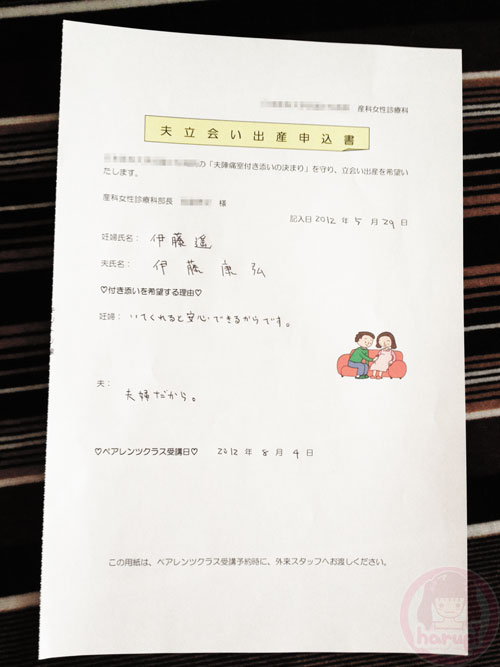 The application form for the class.
In the form, this is the reason we wrote, why we applied for the husband accompany during labor 


 Wife: Because I feel relieved with him at my side.


 Husband: Because we are husband and wife.
This class literally telling us what are we going to experience towards labor, during labor and after labor. 
I quite enjoyed this class coz we had Yappi experiencing how a woman feels during pregnancy in the class~

.
.
.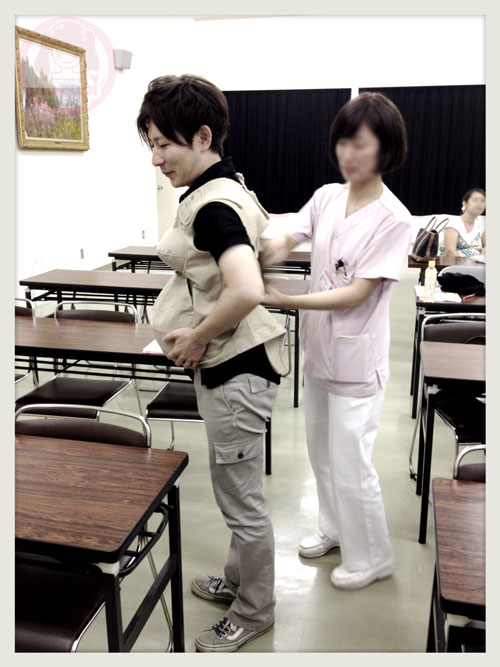 First, trying on a suit with a big tummy..
Here, he got to experience the weight of a pregnant woman have to carry and the inconveniences to pick up things from the floor with this tummy~

And then,
.
.
.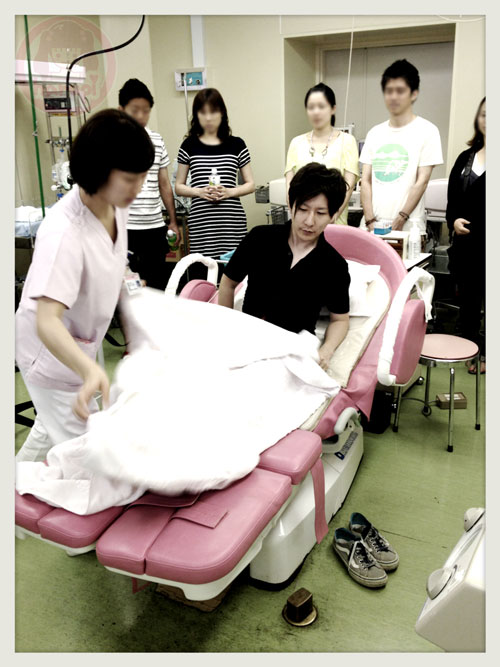 we moved to the labor room, listening to some of the explanation, and Yappi tried getting on to the labor chair..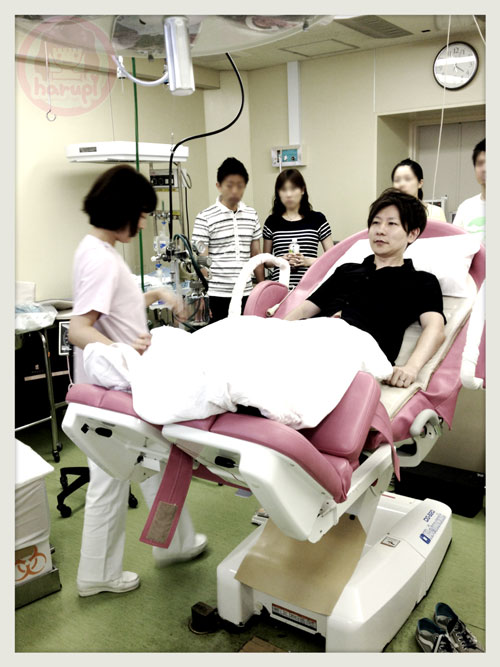 Only he volunteered to try among all the other couples there when asked..

 
He said, "This is the only chance, that's why!" 

..

So now Yappi is all ready to witness little-big-boss coming out at anytime~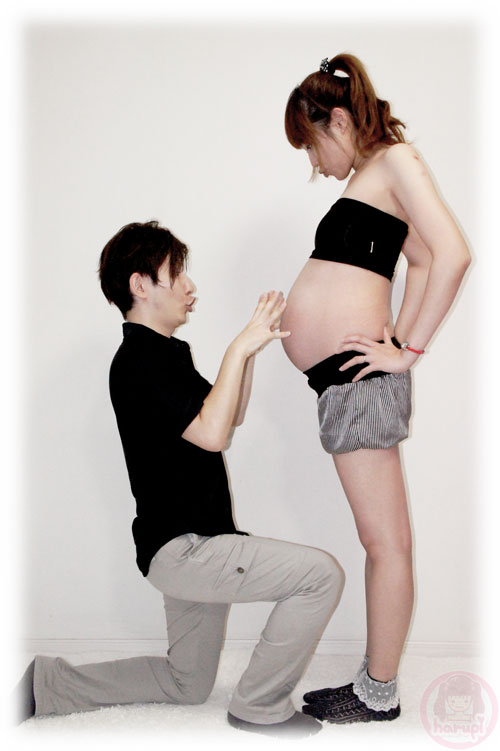 Gets bigger and comes out to meet the world

 大きくなれ~

 
(35 weeks 1 day tummy)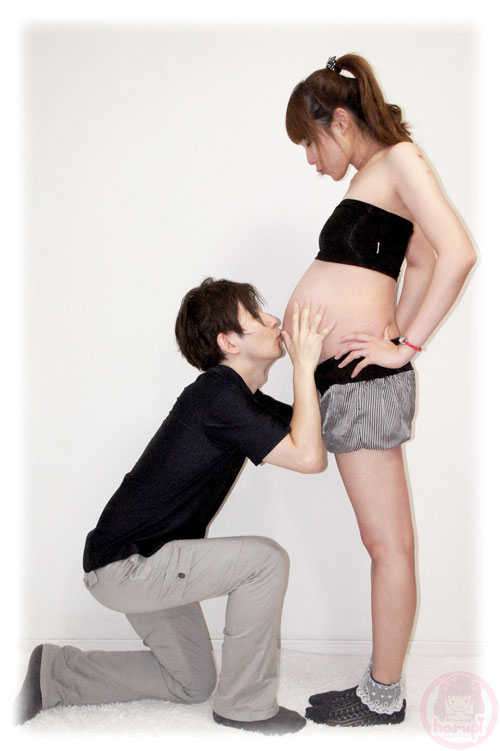 We love you 

  
(35 weeks 1 day tummy)
Comments
Comment(s)