Part 1 → My little-big-boss is ONE



We actually had the big "happy 1st birthday" celebration on the eve, and a small one on the real day (2nd September 2013), just because I am not satisfied with the first cake I made 

.
I re-challenged myself to make the birthday cake again 



バースデイパーティーはイブにやったけど、当日にもぷちパーティーをしました~


なぜかというと、イブに作ったケーキはやっぱり理想な感じじゃなかったから、再チャレンジのためです

 ヽ(*´^`)ノ






And so, this is it 


.
.
.
.
.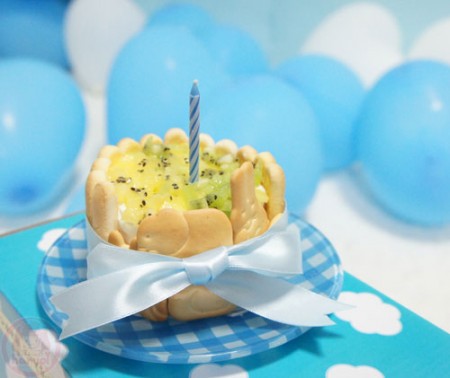 Non-sugar yogurt cake topping with kiwi fruits and baby biscuits for the sides 


Size around 10~12cm in diameter

Now, this is more like a cake 

 *very satisfied*
じゃーん!キウィでトッピング、ベビービスケットでサイドに仕上げたヨーグルトケーキです



無糖です!ヘルシー~♪
これで、我が息子にケーキらしいケーキを作れて、もう満足です!


Cake-party time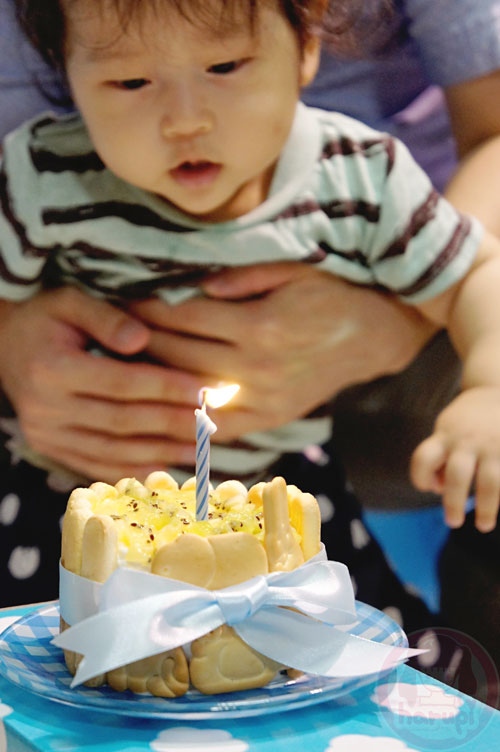 Sing the birthday song, blow the candle~



当然ながら、バースデイソングを歌って、キャンドルを吹き消す世界共通の儀式を行いましたよ~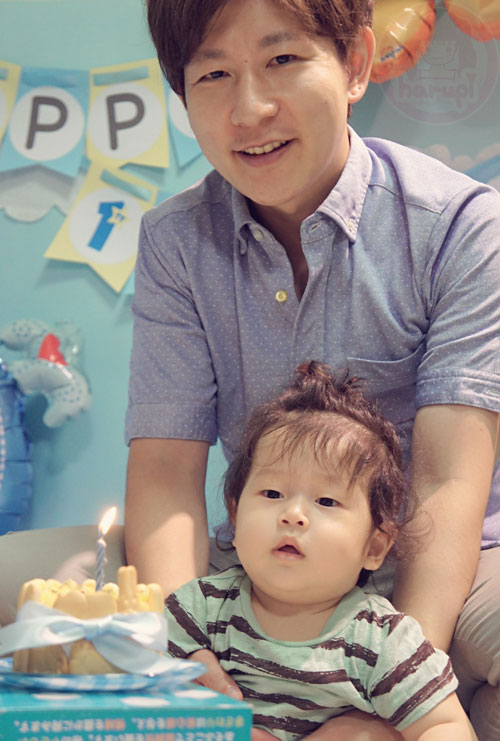 10 of 10 people would say they look alike 


10人のうち10人がこの2人似てるねと言っています。どうですか?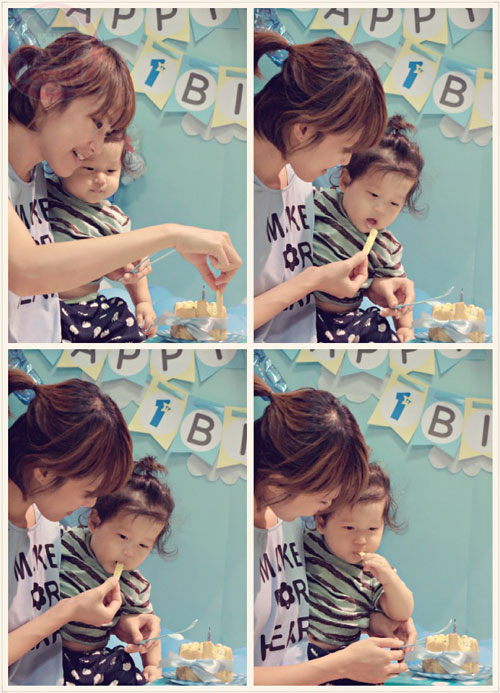 Eat the cake! Can easily pull out the baby biscuits at the side 



サイドのベビービスケットが簡単に引っ張り出せます~(>∀<人)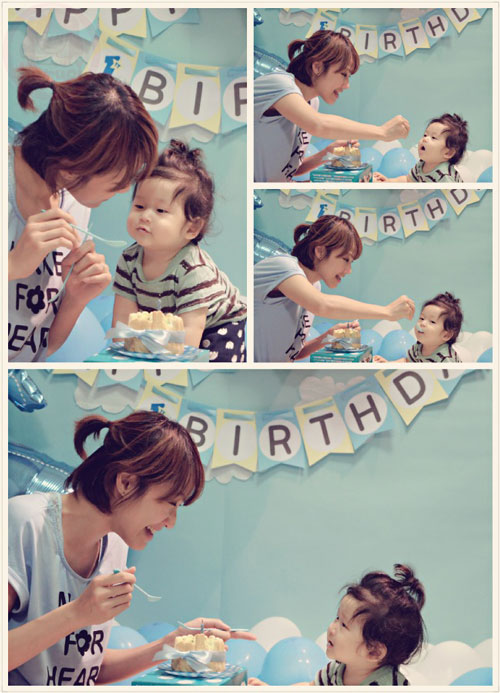 Sour face after eating the kiwi on top 



キウィを食べたら、酸っぱそうな顔をして、ちょうキュート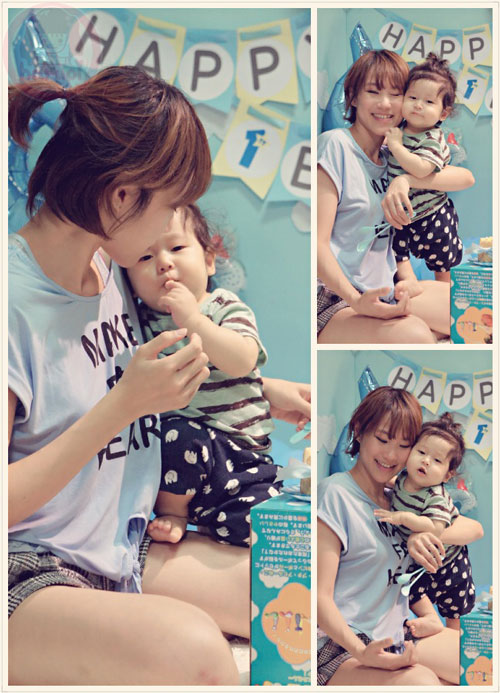 He is growing so fast.. he is going to have his own life, own family, own dream that I am already missing him.. 


成長がはやいもの。。もうすぐ自分の人生、自分の家族、自分の夢を持つようになると思うと。。
寂しくなるぅ。。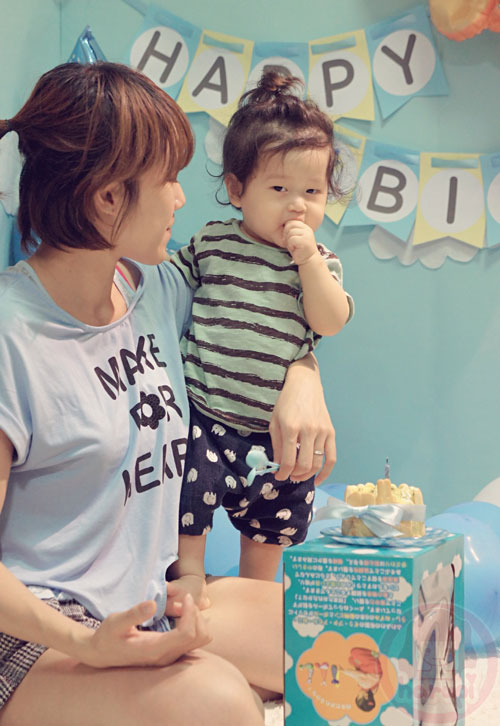 Even so, grow up healthy and strong, baby!


でも、どんどん立派になれ~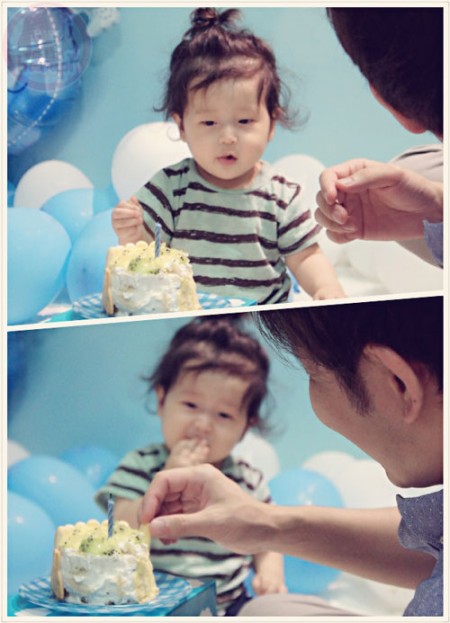 And yeah, back to the cake, we enjoyed the cake quite much~


Pull out the biscuits, scoop the yogurt with it and nom~ 


まぁ、ケーキが評判でしたよ~♪
引っ張って、すくって、

 もぐもぐ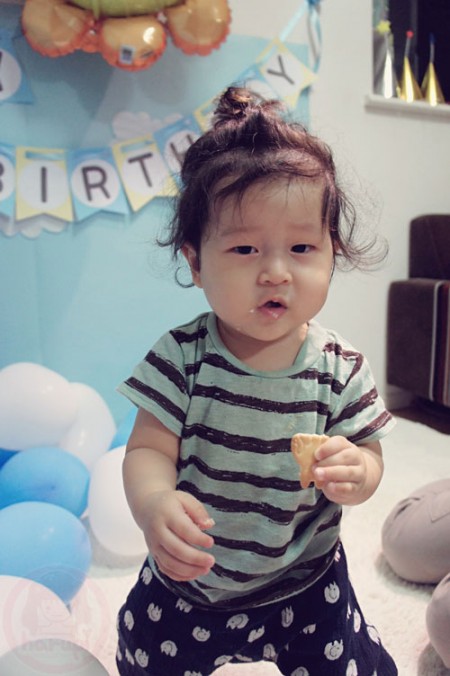 He was born on the 2nd September 2012, in this whole 1 year, he achieved first rolling over, first sitting up, first crawling, first standing up, first grabbing, first eating solid..and first many more.
On 14 September 2013, he had his first step 

 He walked 


2012年9月2日に生まれ、この一年間で、たくさんの"初めて"をこなしてきました!
そして、2013年9月14日に、ついに人生の第一歩を踏み出しました!!


バランスがよくて、2歩、3歩も。。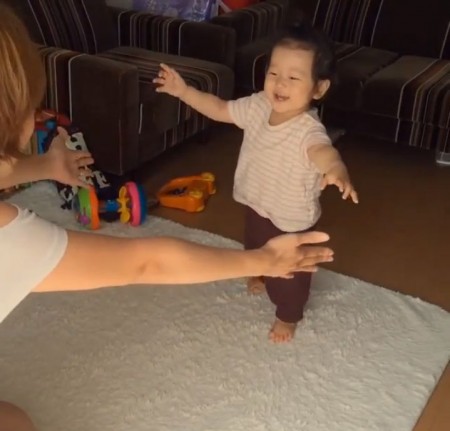 See video その動画 

 FIRST step, the second and the third



First "everything" is really really really touching 





初めてシリーズはやっぱり感動ですね~(*ノ∀`*)



My first baby boss, love you so much 

Comments