Little-big-boss is so big now that he could hardly squeeze in the scan anymore except partly of his body~ 



.
.
.
.
.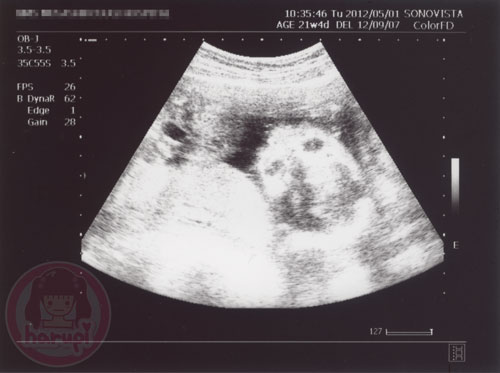 5th prenatal checkup on 1 May 2012
21 weeks 4 days
Estimate weight: 411g

 Confirm with the doc once again about the baby sex, and yes, a very high percentage that little-big-boss is a boy~


 Now we have to think of a NAME



Only the head popping out on this scan 

 Getting more and more like a baby~ so excited every time going for a checkup to see how much he has changed

.
.
.
.
.

Another 4 weeks later..

.
.
.
.
.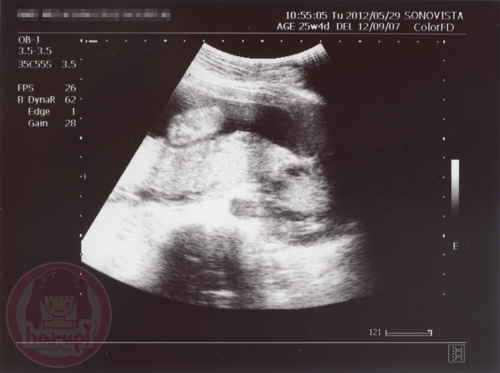 6th prenatal checkup on 29 May 2012
25 weeks 4 days

 Little-big-boss moved so much that the doc could hardly capture a clear scan at all..

 And his face was facing the other way..

 What was clearly seen on this checkup was..
Kinda cute..

 And this is one of the foot that keep kicking me nowadays 

.
.
.
.
.

Checkup once in 4 weeks has changed to once in 2 weeks starting from 26 weeks of pregnancy 


Time flies!! This makes me feel like little-big-boss is coming out to see us very very soon!!! 




 
And so, another 2 weeks passes by..

.
.
.
.
.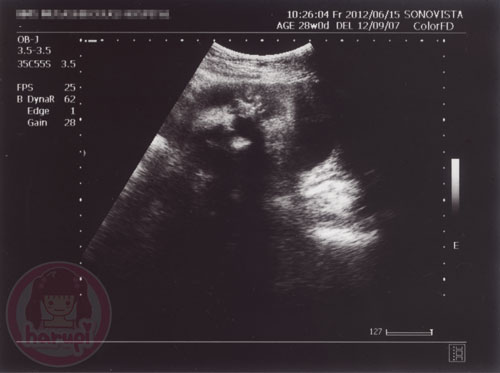 7th prenatal checkup on 15 June 2012
28 weeks 0 day
Estimate weight: 1221g

 Doc said his weight is just good 

 At this point, I myself gained around 5kg 


Little-big-boss moved a lot here again but was able to captured at least..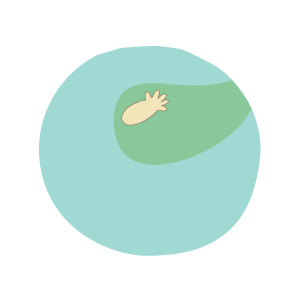 His HAND


Scans these days could only capture part of his body..

 But this is also a sign which shows that little-big-boss is growing big healthily~


Had my 2nd blood test on this checkup to check for blood glucose level.
Was asked to drink this sweet carbonated drink and wait for an hour with no other food or drink before the blood sucking session~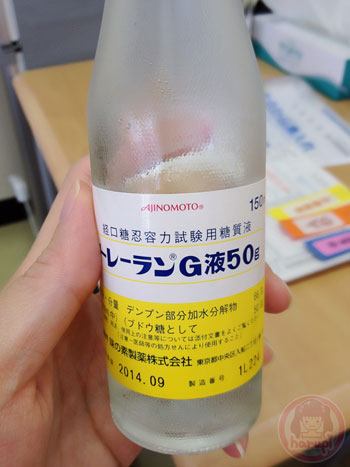 Didn't know that I have to have 3 blood tests for this pregnancy..

 in Japan. There's one more to go weeks later.. *Do not really like the sensation of blood being sucked..

.
.
.
.
.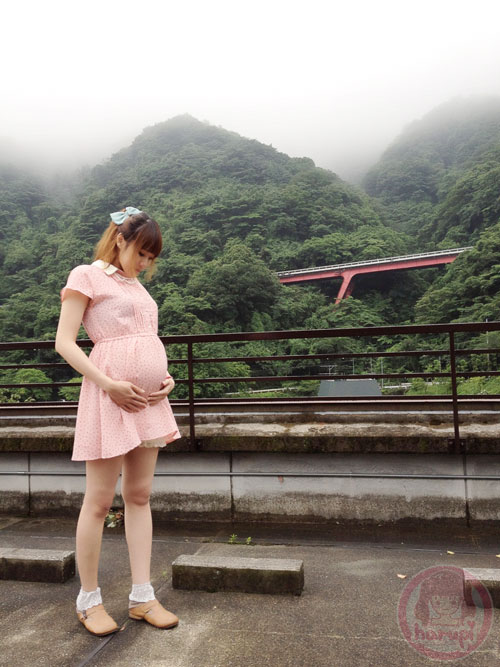 Tummy this big from outside on my 29 weeks (22 June 2012) of pregnancy~

 
Picture taken near the hotel we were staying in Hakone.
A holiday on my parents-in-law's treat

I actually haven't really get a big round baby bump still..
Only this picture, maybe the angle, makes it look quite round and bigger 

Comments