Everyone knows by now that a 9.1 magnitude earthquake hit the Pacific Ocean so close to Northeastern of Japan followed by a tremendous tsunami causing a massive devastation to Japan on the 11 March 2011.
Within a day..not even a day, towns near the shore of Northeastern Japan turn into a disaster..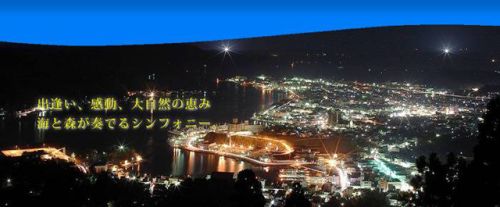 Natori, Miyagi Prefecture
Every pictures that I've seen from all the medias is just unbelievable.
They just look so unreal. They are like scenes from movies like "2012" or "The Independence day"..
How can you imagine a town can just be gone in minutes??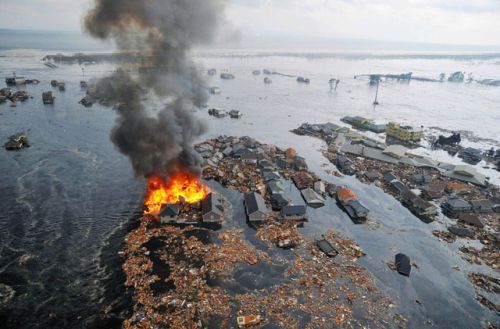 Natori, Miyagi Prefecture after the Tsunami swept through..
(Kyodo News / Associated Press)

And they are not toys or miniatures that you usually see from above..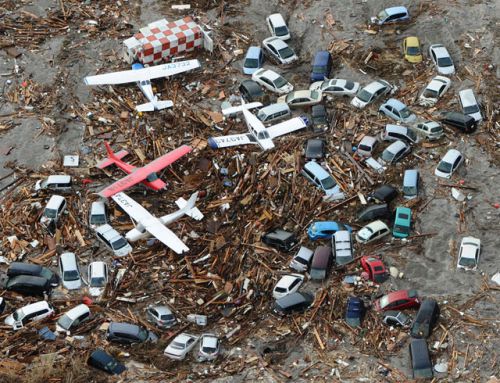 Sendai Airport in Northern Japan

(Kyodo News / Associated Press)

They are real.
One of the world worst disaster just destroyed part of Japan merciless..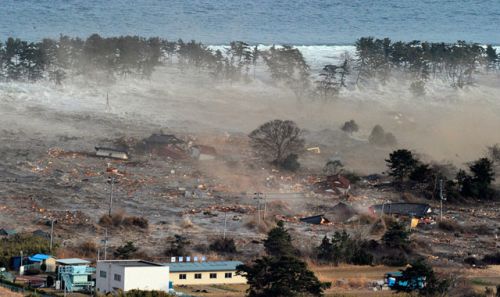 Tsunami hit Natori, Miyagi Prefecture
(Reuters / Kyodo)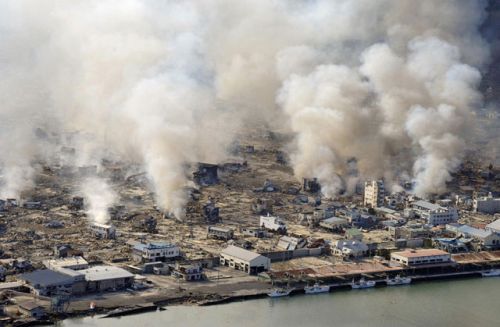 Fully damaged town of Yamada, Iwate Prefecture
(YOMIURI SHIMBUN / AFP / Getty Images)
All the cities which were hit by the Tsunami, yes.. all gone in a sweep.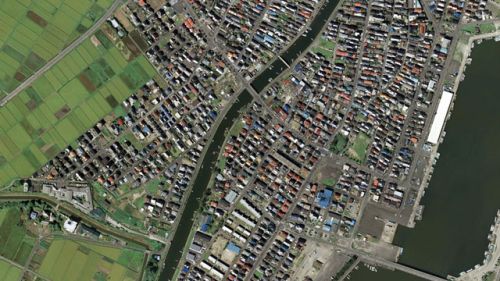 Mouseover for before and after





Yuriage in Natori

I am not able to provide 100% informations over here in Japan, but I hope people would now more about the exact facts of what's happening. Gain more knowledge and know what to do, how to react, how to support, how to help, how to not go negative.
Being panic, can't help..
but will make things worst..
We wish not to have worst economy crisis after this tragedy..



Websites regarding the Earthquake and Tsunami that struck Japan on
11 March 2011







(newest on date 16 March 2011)


News





CNN news
–
Agency: Damaged container may be causing smoke, radiation spike





The New York Times
–
Japan Says 2nd Reactor May Have Ruptured With Radioactive Release
Photos





boston.com – Massive earthqukes hits Japan






the Atlantic – Earthquakes in Japn






the Alantic – JapanEarthquakes Aftermath

Google map





ABC News – Japan Earthquake befre and after


Check the upcoming weather, climate and Earthquake information! Be UPDATE of the condition!! – includes WARNINGS & ADVISORIES of Tsunami






気象庁 – Japan Meteorological Agency
Yahoo Japan info on scheduled blackout






Yahoo Information –
How to reduce electric power and to prepare for the planned power outage

Google access to Japan Earthquake and Tsunami Crisis





Google Crisis Response
DONATION





Japan Red Cross Society





American Red Cross





UNICEF






Save the Children






MercyCorps


EARTHQUAKE INFORMATION for foreigners in Japan!!!


Tohoku area pacific offshore earthquake multi-language support center


English, Bahasa Indonesia, Español, Português, Tagalog, Tiếng Việt, ภาษาไทย, 中文, 한글, Easy Japanese

Local Japan Emergency dials:
171 + 1 + line phone number to leave a message
171 + 2 + line phone number to listen to the message
Phone numbers to consult about missing persons: (Japanese language)
Iwate: 0120-801-471
Miyagi: 022-221-2000
Fukushima: 0120-510-186 / 090-8424-4207 / 090-8424-4208



Everybody please keep safe, be positive, be alert and be GOOD.
Japan is strong and will rise again.
When Japan regain and recovered from what have been damaged from the current disaster, Japan is ready to move another step higher for their community.

I have faith for Japan.
I love Japan.
Comments
Comment(s)