Like I said, everyone is making me feeling left out and making me missing home so much and making me craving for all the Chinese New Year (Lunar New Year) feast!!! with all the pictures posted on FB! 

To be fair, I'm going to post all the wonderful yummy dishes prepared by my parents-in-law when we were back for New Year!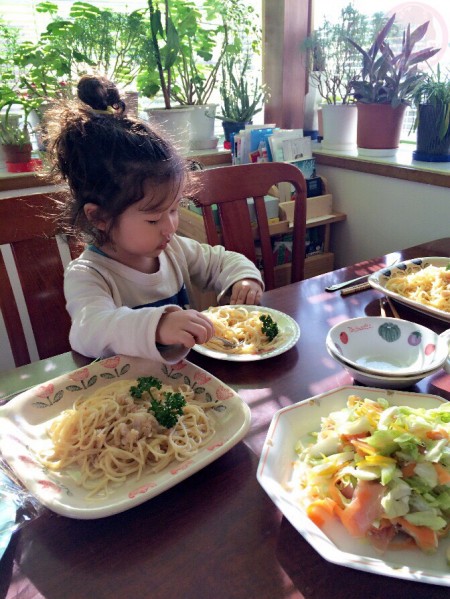 Lunch upon arrival!


 Spaghetti


Salad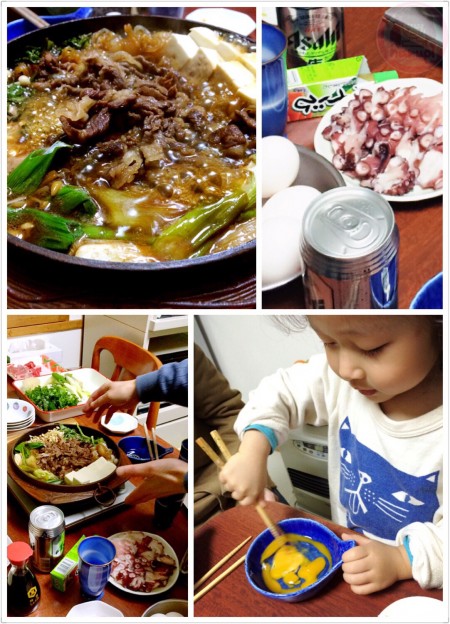 Dinner


 Sukiyaki hotpot


 Octopus sashimi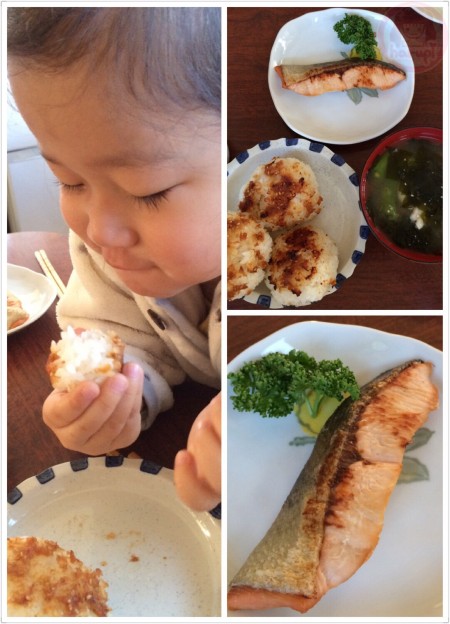 Breakfast


Miso grilled onigiri


Grilled salmon


Wakame (seaweed) miso soup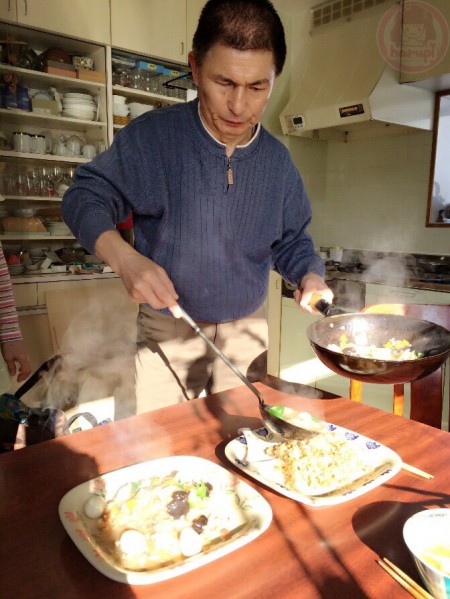 Little-big-boss grandpa the master chef!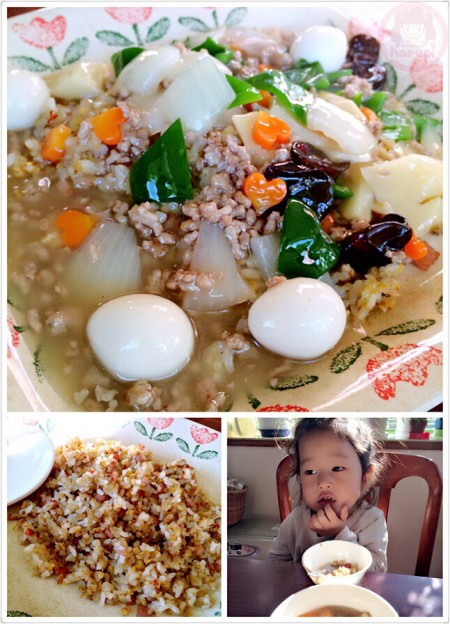 Lunch


Fried rice with loads of vegetables starchy sauce for topping
Look at the little hearts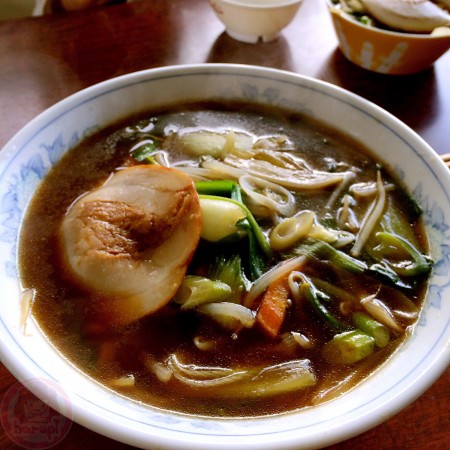 Lunch


Soy sauce soup based ramen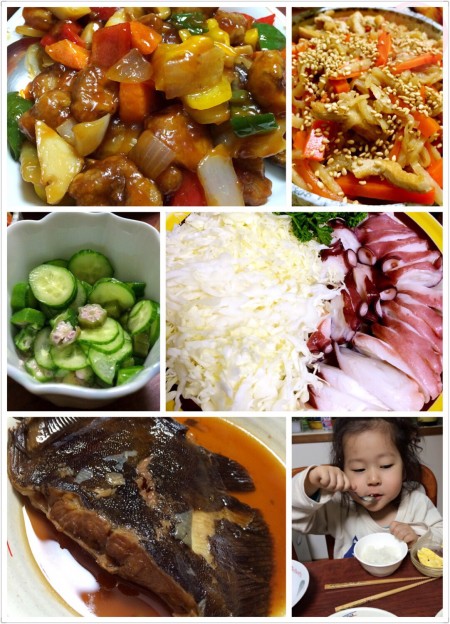 Dinner


Sweet and sour sauce on fried pork with vege


Dried radish salad


Japanese cucumber salad


 Octopus sashimi


Karei (marbled sole) cooked in soy sauce


Soup


Rice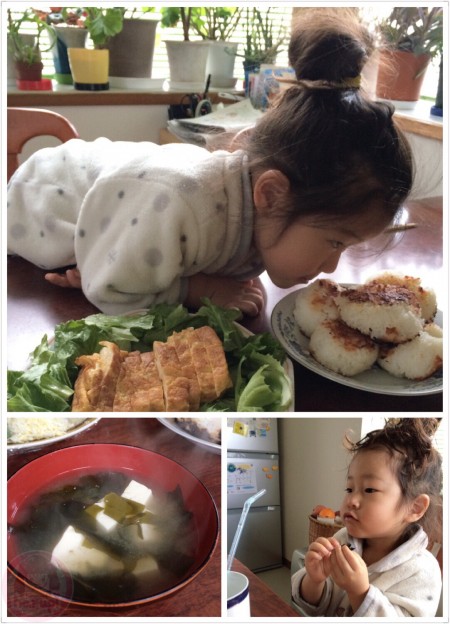 Breakfast


Miso grilled onigiri


Tamago-yaki (Japanese fried egg)


Wakame, tofu miso soup
New Year breakfast


Mochi with crunched walnuts paste, sweetened soy sauce or red beans paste


Green vege salad


Wakame, nameko, tofu miso soup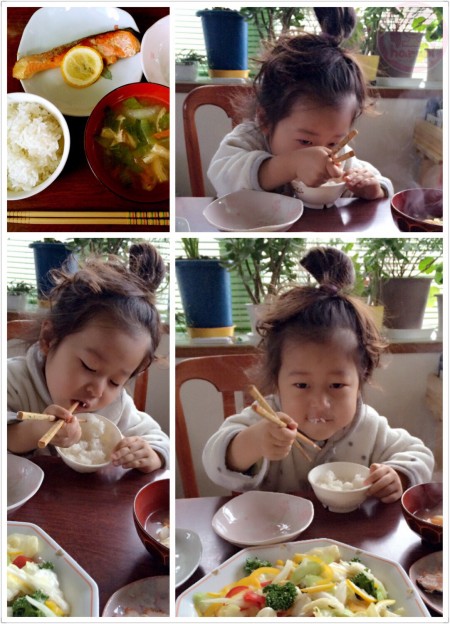 Breakfast


Grilled salmon


Vinegar based salad


Vege soup


Rice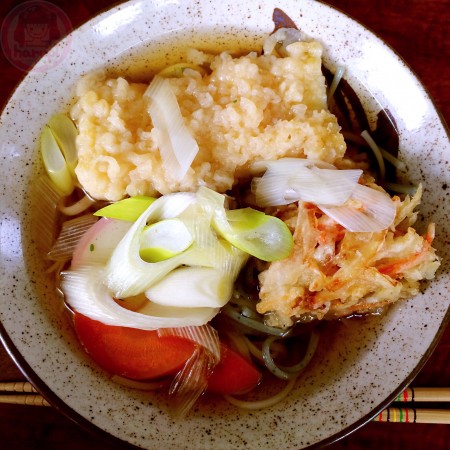 Lunch


Soy sauce soup based soumen (wheat noodles) with squid tempura and vege tempura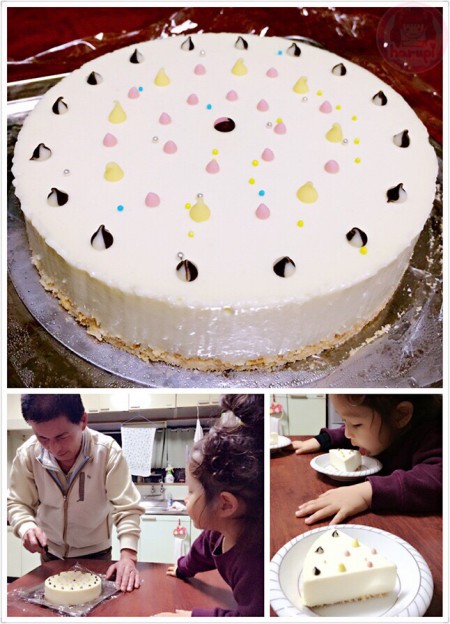 Last day treat!


 Rare cheese cake 

Grandpa actually had been attending cooking school and GRADUATED

 not long ago after his retirement (though now back to work out of some circumstances).
We had our wonderful feast too the whole week! 


Thank you so much for the hospitality, grandpa and grandma 

Anyway,
Happy Lunar/Chinese New Year again!! 

Don't over-eat 

 haha
Hoping  next year we can also join in the celebration!!!! 

Comments