21 December 2009
Daily's Snow Report






I've improved I think

More natural and fluent and not so nervous..

haha
Today, there was abit sun, but quite windy, blowing up snow from down resulting a totally WHITE-OUT this morning

Can't see a thing..should go slow especially when driving









































I think I've mentioned this before that I am sponsored with winter gears to prepare myself heading off to Niseko.

I'm sponsored with ski boots and ski gear by K2 Japan.
So here's my boots and gear looks like. I din't get to choose the design but kinda satisfied to what they have sent me.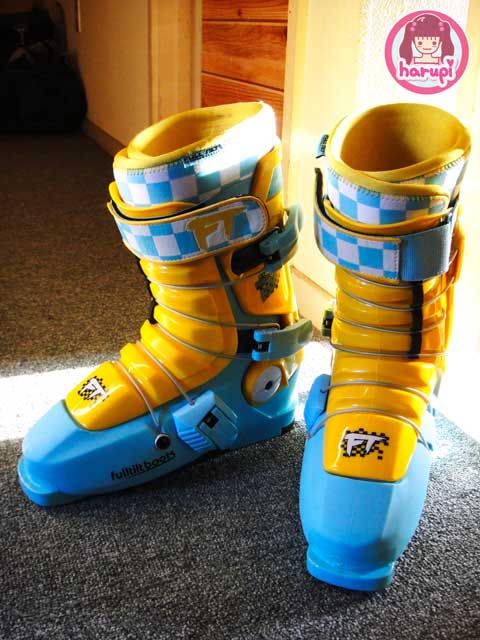 Fulltilt ski boots



Cute colors~



2009~2010 new model!

Love it

Actually I was given to try Sally at K2 office in Tokyo but the size was too small for my big foot. And they told me that they'll send a bigger size boots to Niseko and asked me to retry it.
When I collect the boots, I was surprised to see Booter instead..

I thought I like Sally but kinda love Booter more now..



Booter matching my Sweet Luv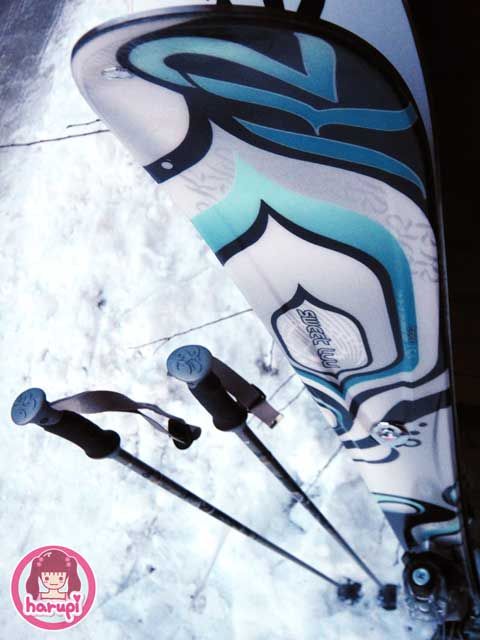 And, Sweet Luv matching with 3 Karat pole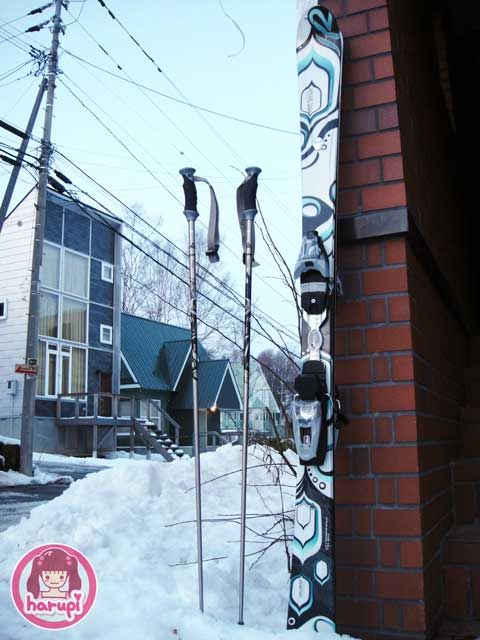 I'm sponsored with Snow-Wear by Burton

If not, I don't think I'll be here…

I'm offered 3 pairs of outwear and etc. Here, I chose everything myself in their Harajuku branch.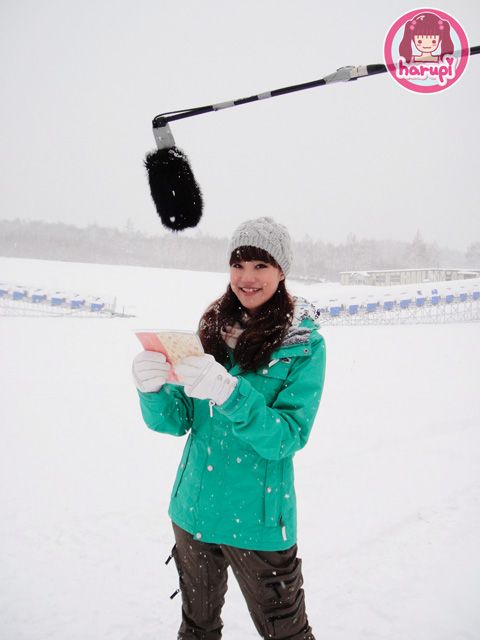 The White Collection – Women's Riding Jacket (Sea Green) & B by Burton Novak Pant (Canteen) & Burton Leather Pipe Glove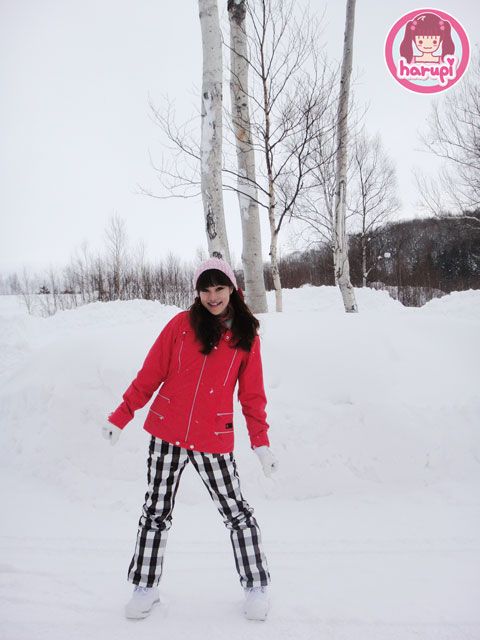 Burton Elevation Jacket (Hibiscus) & The White Collection Women's Skinny Pant (Bright White Siouxies Plaid)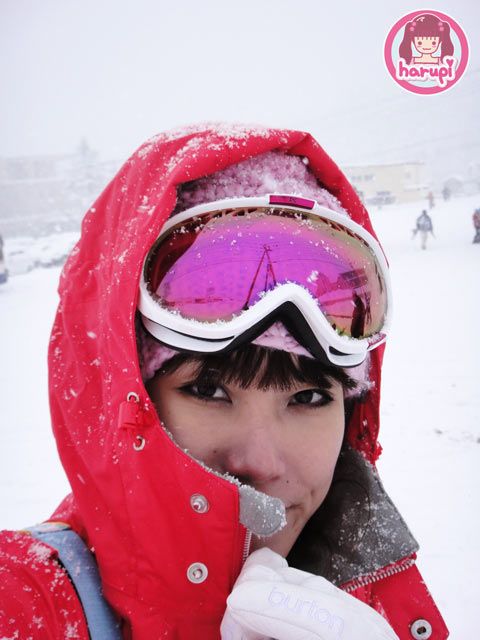 with Solace Goggle (White Pink)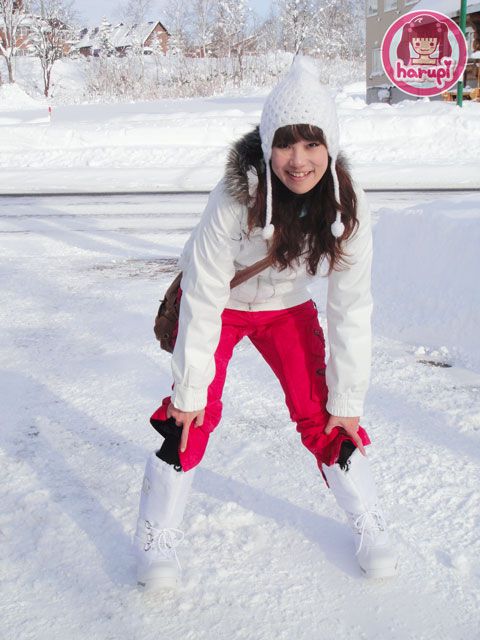 Burton Lush Jacket (White) & B by Burton Novak Pant (Pink)
I was actually posing for my brand new shoes I bought after having a whole week of cold freezing feet with my Tokyo boots walking on SNOW!

All white Sorel water-proof, cold-proof boots

I put it on straight away in the shop and feeling heavenly comfortable, fit and WARM





I love this coordination

White Pink White




Here comes SOYJOY


I was given 14 boxes with 11 bars in one box of SOYJOY



SOYJOY is my favourite diet bar~



They have increased to 11 flavors now~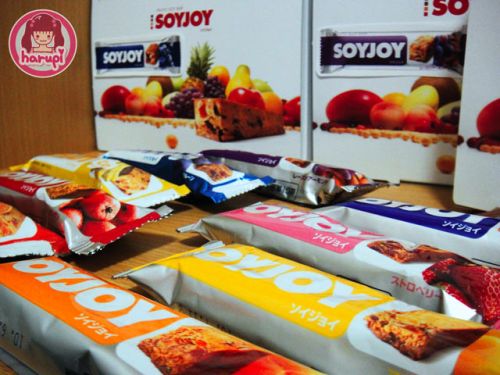 Love most them

Can't tell which I love the most~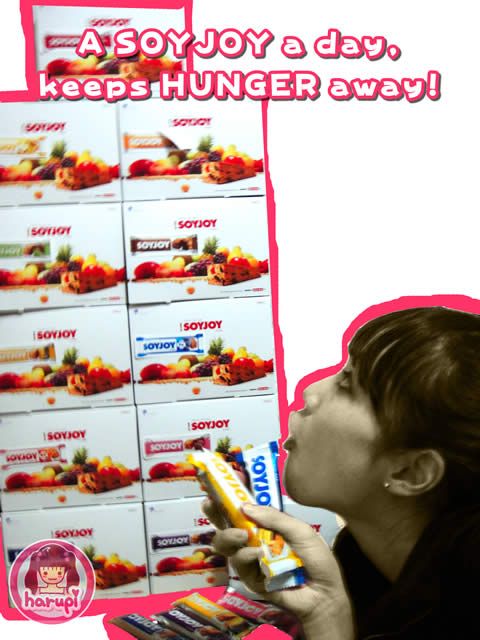 A SOYJOY a day, keeps HUNGER away

You know what, it does really keeps me away from hunger nowadays especially when I'm still not too used to the environment and work-style over here in Niseko.
It still seems to have kept me going on to work without breakfast most of the time and all I have is a SOYJOY every morning~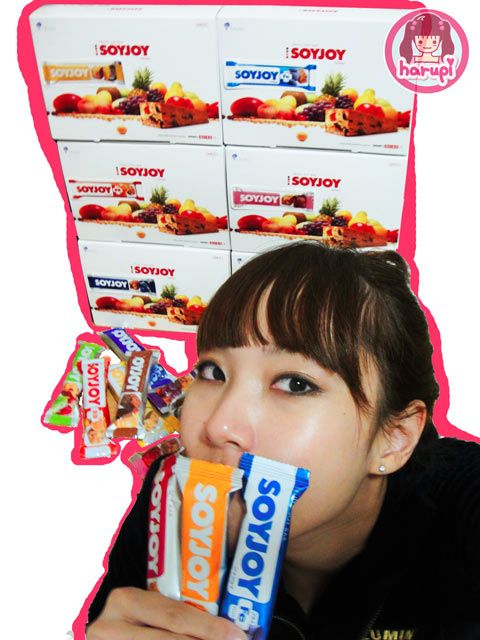 Love
SOYJOY

since I had it the first time years back and can't imagine now I'm having the whole loads of them for the winter! for FREE~haha


I've got Lavazza coffee beans, pen and mug too as part of my prizes.
I thought I'm gonna have free nice coffee every morning…
not souvenir kinda..


Anyway, I'm still having the beans to make coffee by my own self

I've got 2 nights stay as prize in Four Season hotel in Tokyo also.

I live in Tokyo though..

But 5 stars hotel should worth a try






Besides, having all the sponsorships, I'm having free

SKI lessons

for the whole season as well


I'm lucky


It's not easy to get ski lesson and I'm experiencing it now~

Ski has not been quite attractive to me and I've ever thought of learning ski in my life..
…and ski or snowboarding looks hard and dangerous..

But

YOU'D LOVE SKI OR SNOWBOARD when you're here in NISEKO



It's influencing


They are absolutely the cool sports to try on!
You'd fall in love watching experts ski-er or expert snowboarder rocks on the mountain


even though most of the time you'd never know…are they a Prince Charming or a Shrek coz they'd be covered up so much with goggle and wear.
See this to get the feel that I'm trying to tell


Cool eh



Tell you what, some of these cool guys are in the same house as I am in now.


teehee
They are all ski and snowboard instructors from NISS, Niseko International Snowsports School!


And, I'm on my way to be one of them.

My first lesson with my first instructor, Ryan.

Okay, I may look clumsy here but I have improved a lot now


Anyway, that's all about my sponsorship I guess. Have to sleep to wake up early tomorrow for the snow report.

Nite~nite~

2009年12月19日
昨日のスノーリポート



雪が何日間も降り続いて、やっと朝に太陽が出てきた-!
きもちぃい~!


I guess I will always start with my Daily Snow Report since it's in my daily basis now.

19 December 2009
Daily's Snow Report




Kinda sunny in the morning after so much snow falling for the past few days.



But started to dump dump again at night till now..

Gonna be crazzieee white~



2009年12月18日
昨日のスノーリポート





なぜか日本語が変に聞こえる。。


もっと落ち着かなきゃ。。

18 December 2009
Today's Snow Report!




I look big here…


Samara is skinny..
16 December 2009
Yesterday's Snow Report





No NG today~



Yay!
But a lil' bit ran out of intonation..


17 December 2009
Today's Snow Report





Snow falling Non-STOP for the past 4 days!











And this has lead to an GRAND OPENING for Hanazono Ski Resort



hoho~
I like this video of all the others that I've done so far.

Coz, Kamonohashi was there and I speak like I am having FUN




Anyway, Kamonohashi is a duck character representing the resort!
You know what, he is a master of Karate, an expert of ski and snowboarding, a crazy dancing king, but just that he doesn't talk or quack~

kaka







































Here some pics of the first few days when I arrived to Niseko!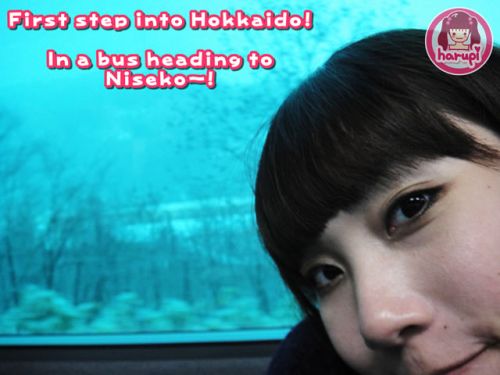 Attention


You need to book a bus before you arrived to Sapporo New Chitose Airport to Niseko!
No Booking No Bus


Remember

Cz I was NOT told that I need to book for a bus and I could nearly ended up staying the night at the airport freeeeeeezing!


Info counter girl told me there will be no bus without a booking and I thought WTF


What kind of a treat is this

and they said I'm the winner..


Luckily, there was a bus which was not occupied and I got in heading off to Niseko 30mins later..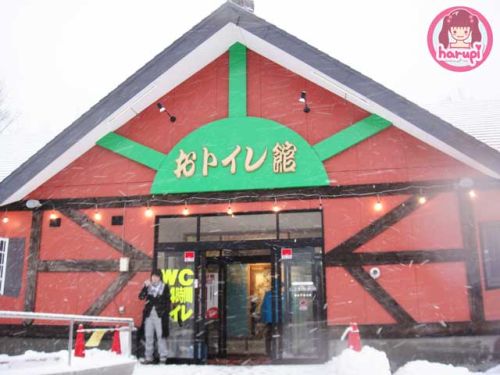 2 hours plus to Niseko and rest at a rest stop to refreshen half way through.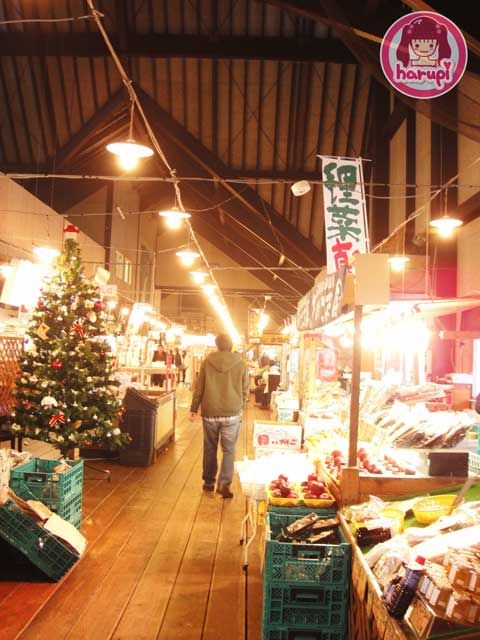 Shops at the Rest Stop!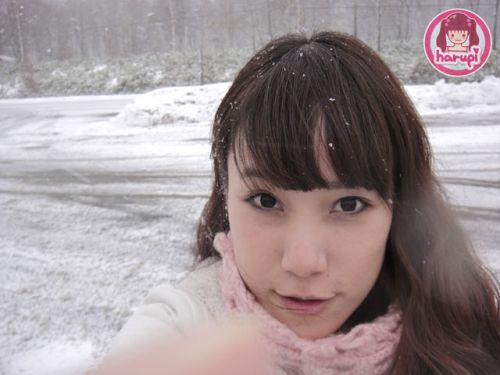 Outside the Rest Stop camwhoring with snow~!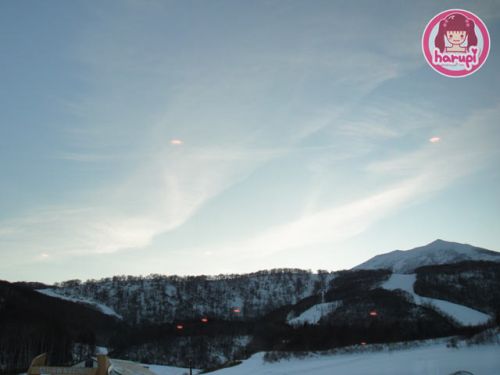 Hanazono Ski Resort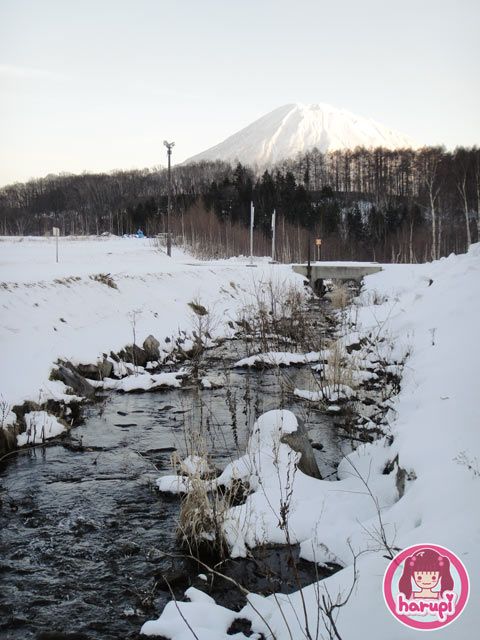 Lil' river near the ski resort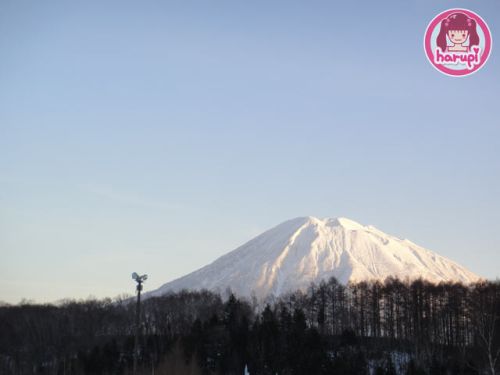 Yotei Mountain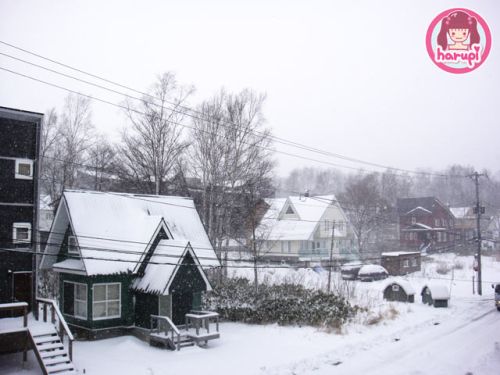 View from my room



It snowed on the day I arrived and even heavier the next day.
But I just did not see why people are saying snow in Niseko is powder.
It was not powder yet back then even though it has snowed.
It was still a lil' wetty and I thought,
"hmm, so this is the famous powder huh…"
Until today, it has proved me totally wrong

The powder falls later after the rain last Sunday and this place is totally magnificent now











Gonna tell more with more beautiful pics later!!

2009年12月16日
昨日のスノーリポート





No NG でしたよー



でも、イントネーションがちょっとダメだった気がする。。

がんばるぅ~



2009年12月17日
今日のスノーリポート





今日もパウダーが降り続いてますよー!











おかげさまで、はなぞのリゾート が全オープンできましたー




カモノハシもつい登場~



カモノハシは、はなぞのリゾートを代表するカモです


周りが、ぜ~~~んぶ
真っ白

まっしろ

マッシュマロ~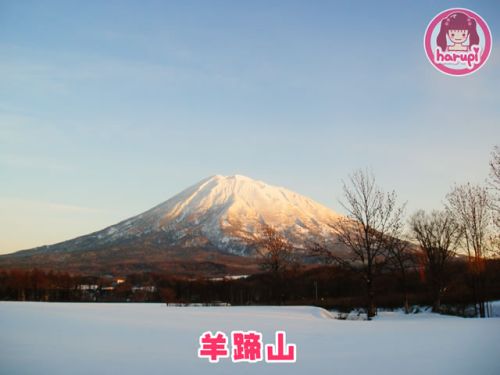 ただ今の夢は、
羊蹄山(ようていざん)を登って、
そこからスキーをすること




なんてね


(羊蹄山は上級でプロのプロが登る山です。。

 危険なので、それ以外は禁止



)
今、活躍中のキャンペーンは、人生の中での Best Winter っていうよりも、
人生の中での Best Chance の方がいいかも。



このチャンスで、

英会話の練習になるー

(だって、英語が話せるっていっても英語ネーティブの人と会話することがめったになかったから。。

)

日本語でのリポーターになるー



(プロじゃないけど、プロっぽくなるまでがんばりますよー。。

)


パウダースノーが体験できるー





スキーヤーになるー



(スキーヤーになるまでまだまだ先だけど。。)

もしかして、スノボも体験できるかもー

(ボスにスノボもやってみなって言われたんで。。

)
色々初体験のチャンス



まだ慣れてないところがあるんだけど、
落ち込んだりもするんだけど、
ニセコにいる間の毎日が貴重な体験になるから、
Exciting


(ワクワク)



ですよねー 


とりあえず、まだそんな面白い写真がないけど、
ニセコに着いてからの写真ランダムピックアップ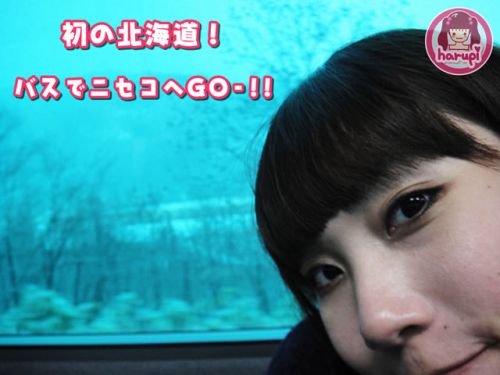 最初の一枚!
バスでニセコへGO-

注意



札幌新千歳空港でバスに乗るんだけど、バスは前もって予約しなければなりません 予約しないと NO BUS


それ全然知らなかった!!幸いに空いてるバスがあったから着いたときに助かったんだけど、インフォメーションカウンターの人に「予約しないと、バスがないですけど」って言われて、「えぇぇぇぇぇぇぇぇぇぇぇー」、会社に騙されたのかな!って思いました。


そんな大事な情報を教えろっつーの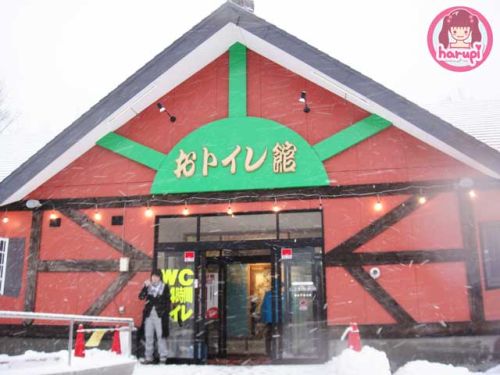 新千歳空港からニセコのヒラフまでだいたい2時間くらい。

途中に30分の休憩~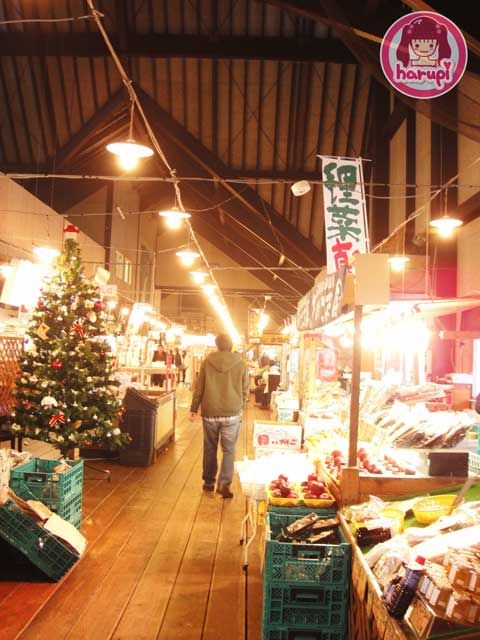 休憩所の中にショップ!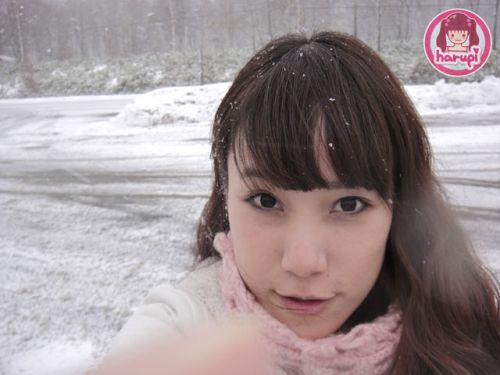 休憩所の外、雪がいっぱい降ってました

まだパウダーじゃなかったんだけど。。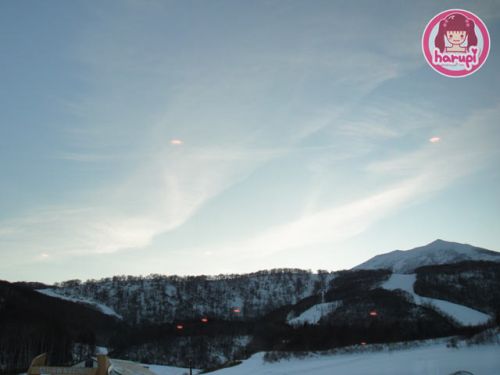 はなぞのスキー場


着いて2日目かな、雪はまだそんな多くなかった時です。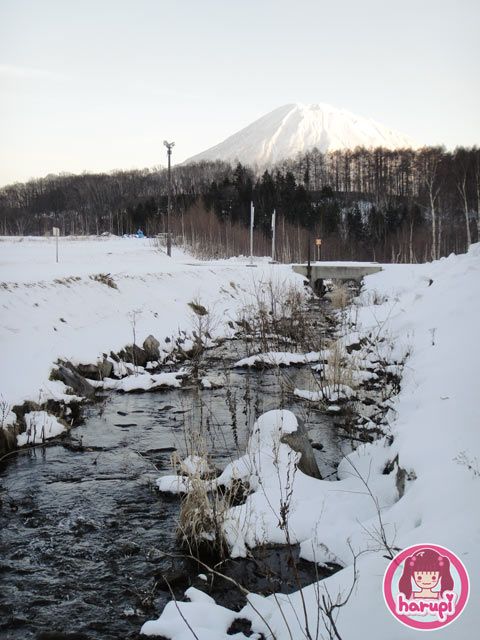 スキー場の近くにある川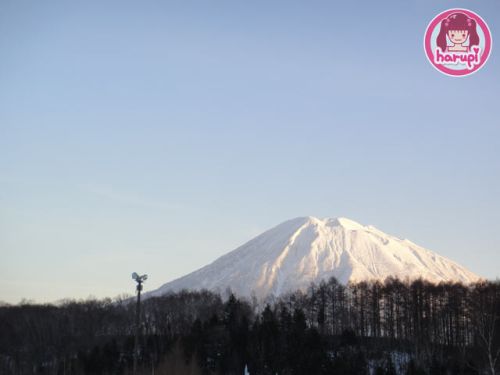 スキー場から見える羊蹄山~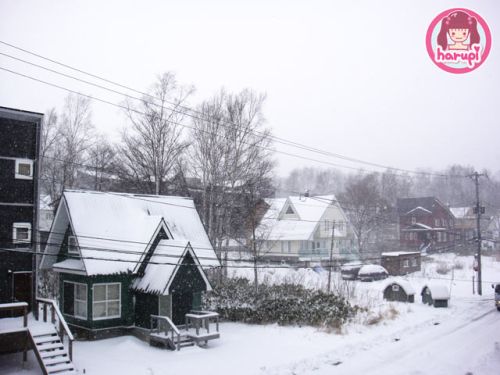 部屋の窓からの眺め



着いて次ぎの朝に、雪がすごく降ってて、ある程度までつもってたんだけど、
これが例の自慢のパウダーかぁ。。って微妙な気持ちだったんだけど、
私は、違いました。
パウダースノーをなめてました。

ほんとーのパウダースノーを見たら、2度と東京の雪に感動しなくなっちゃいます。。

(今まで、東京の雪でも、雪が降ってきたら、きれ~い

って思って感動しちゃうんです。)
それは、今なっています。

ニセコのパウダーは、美しすぎる






パウダースノーで成ってるあちこちの眺めは壮大です


世界遺産に登録すべきだ

って思うくらい。。

写真いっぱい撮るから、待っててー!!

今日のスノーリポート




雪~雪~今週中は全部雪~



今度こそ、ニセコ評判のパウダースノーがまいりましたー









一週間も積もったら、すごいことになるでしょう~












今日のリポートは以外とよくて、気に入ってたのに、
データーが壊れて、無理やり圧縮されて、頭の部分がなくなっちゃってる。。


まぁいいや。明日、もっとがんばろう!

それでは、今日のパウダーをちょっとお見せします~!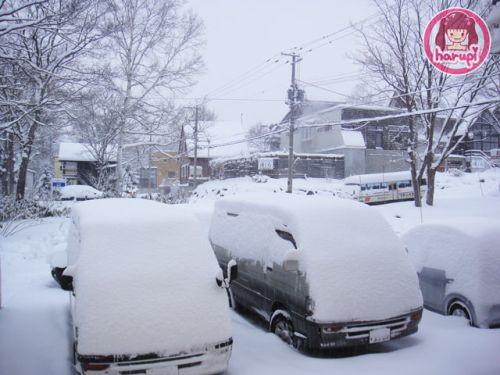 朝はだいたいこんな光景。雪カバーになってる~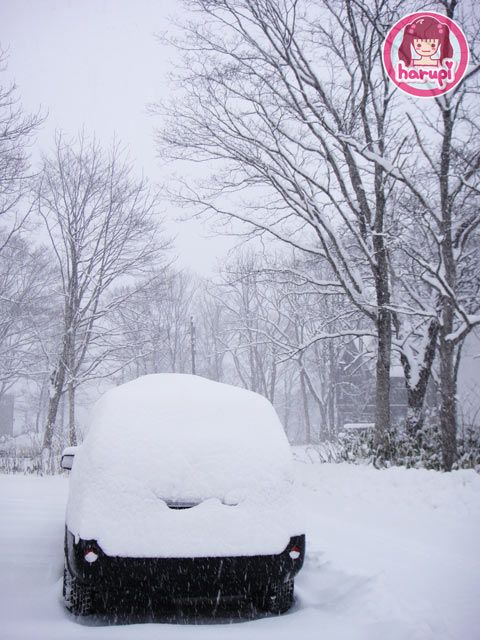 この写真スキ!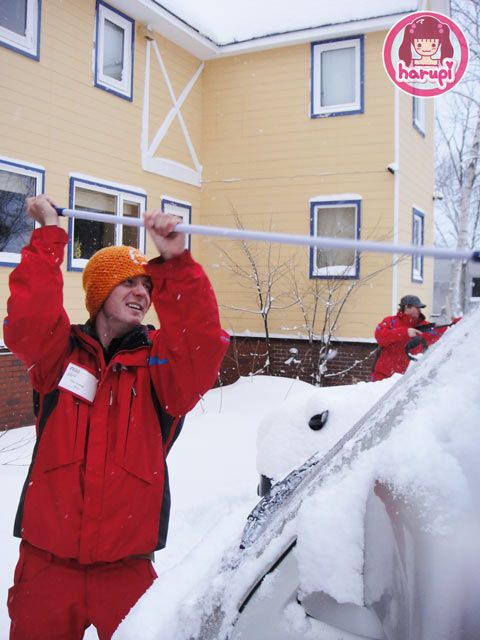 雪はステキだけど。。朝が大変。。


Hanazono TV デイリーパウダーリポート
バックステージ




。
。
。
。
。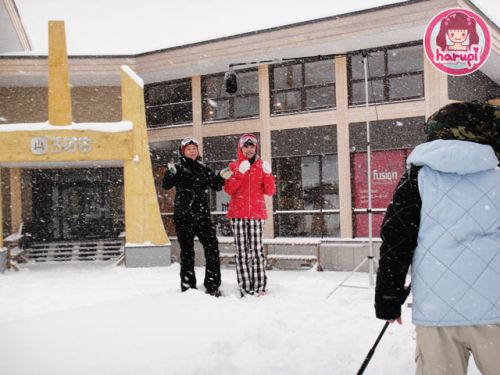 雪の中で本番中~



友達に「うらやましい~!!」って言われるけど、
ほんとは、めちゃ寒くて、雪を眺める余裕が全然なかったです。。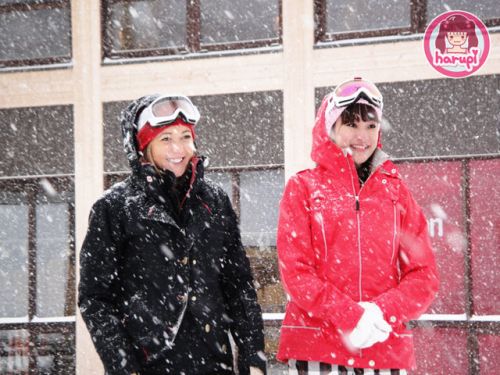 Samara と Haruka オンエアー中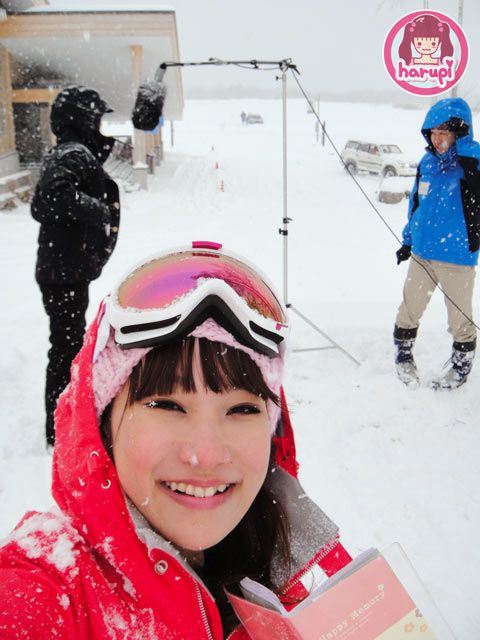 おわったー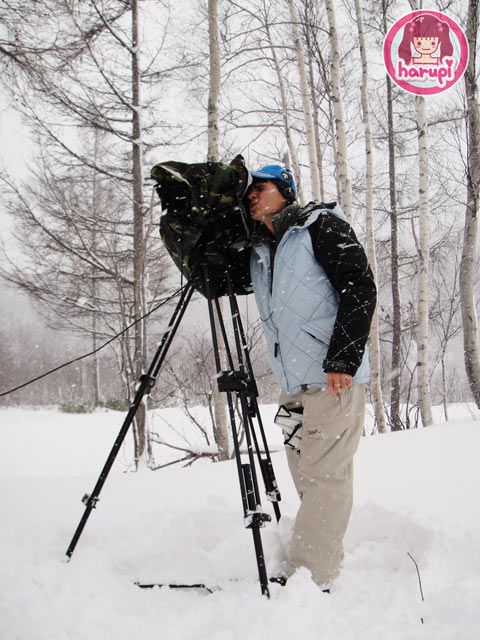 私たちの
クール&キュート
なパウダースノーリポートの監督及びカメラマン、クリス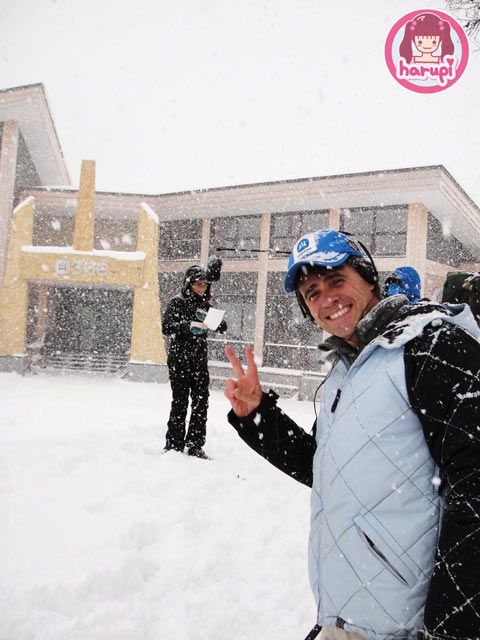 ピーーーース!


本番中に、クリスの笑顔がいつも落ち着かされます



何度NGを出しちゃっても、笑顔でいてくれるんだ~


もっと写真があるんだけど、今日はもう寝ようかな~
明日のリポートもがんばらなきゃ。。

ねるぅぅぅ~~~




Today's Snow Report!




Snow keeeeeeeeeeeeps falling down~!!





until NOW!!
The whole week will be just snow, POWDER SNOW falling in NISEKO


It'd be amazing










I think I did well in the report today but too bad half of the data was corrupted and we need to shorten it…
The intro was gone and replaced with the outro we did…


Anyway, showing some of today's POWDER~!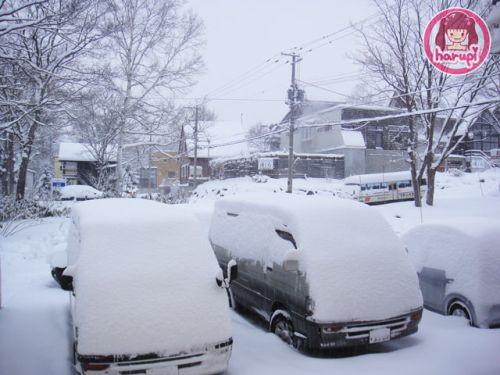 Morning car covered with sooooooo much snow~~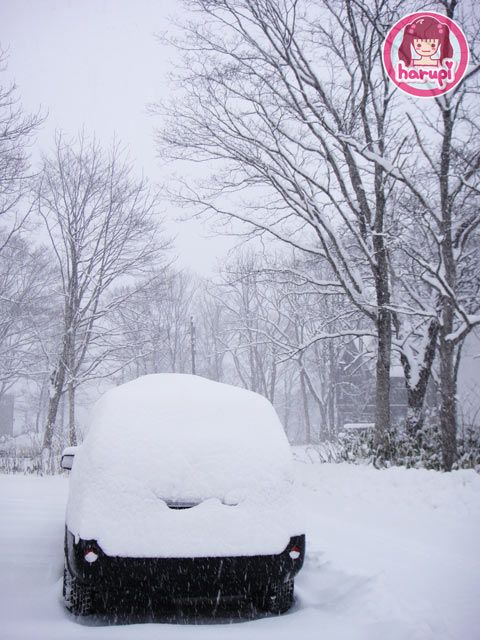 Another snowcar~!



Like this pic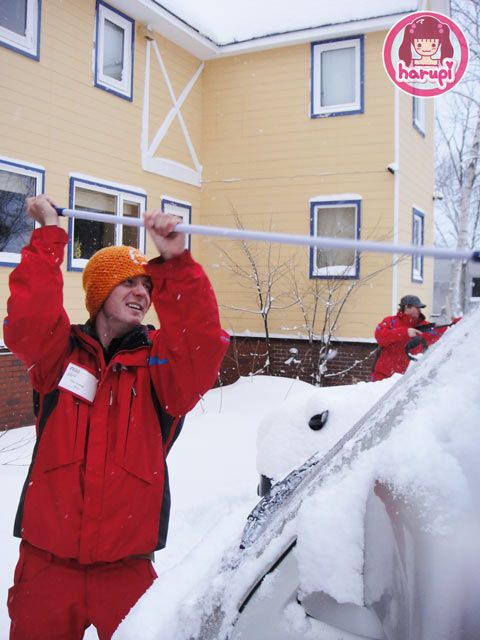 Snow is pretty but loads to clear every morning before a start off of the day..


Hanazono TV Daily Powder Report
BACKSTAGE




.
.
.
.
.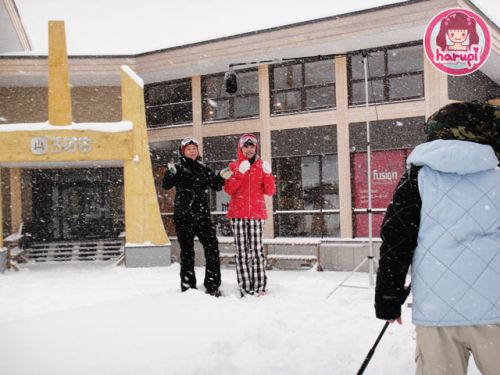 Filming in the snow~



You might think "SO niiiiice~ to be in the snow!!!",
but I was way too freezing cold to really enjoy the snow this morning!
Gonna wear warmer tomorrow!!!!!!!!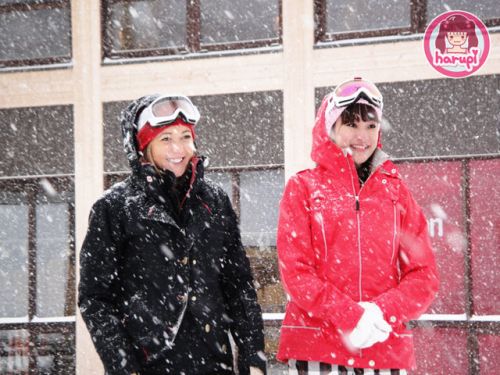 Samara and Haruka on air~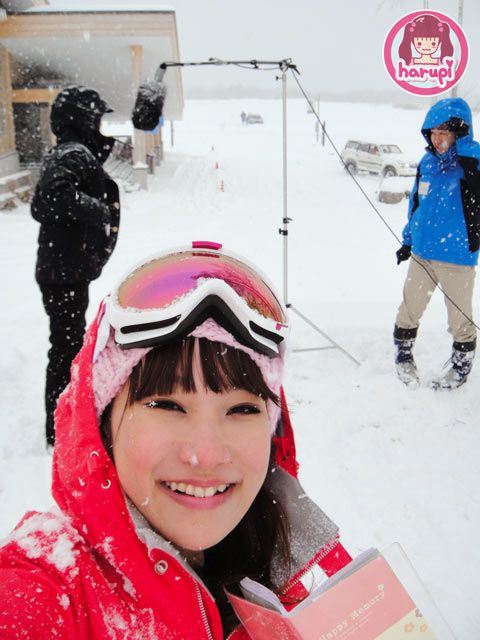 After filming~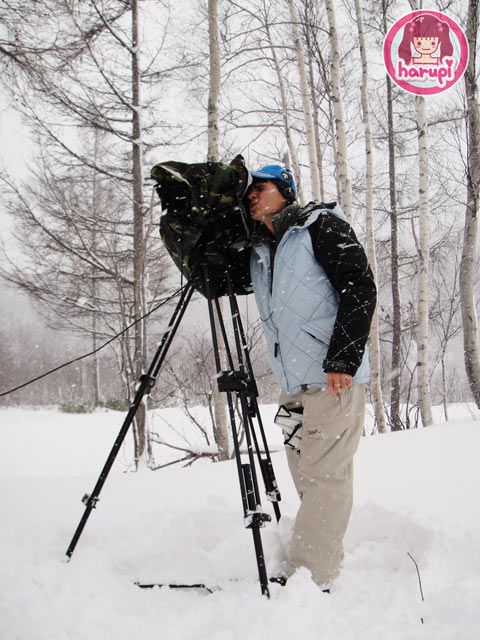 Our cool & cute Daily Powder Reports's Director cum cameraman, Chris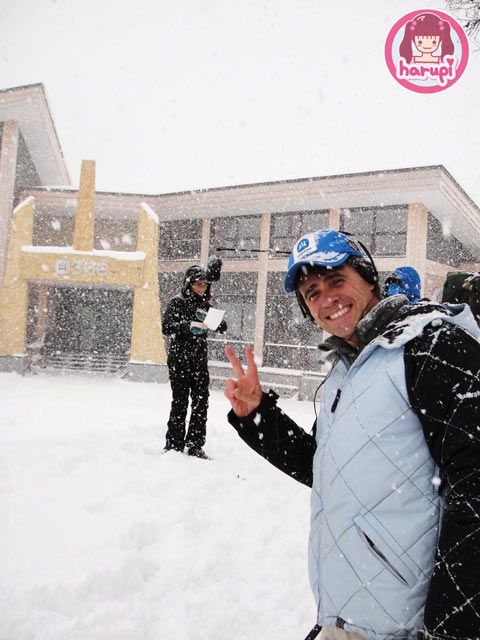 Peace~~!


He's nice. Throughout the whole filming, he'd just keep smiling even if we had NGs~


It really helps alot!

There are more pictures but I need to sleep for tomorrow morning report…

Upload tomorrow if can~

Sleepy..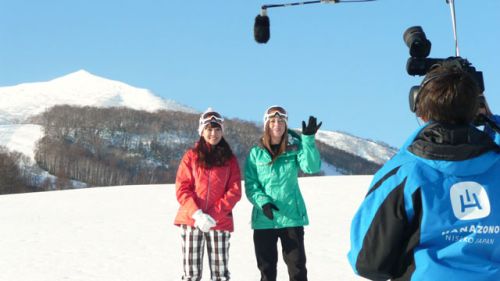 Daily's Powder Report



I had my hard time memorizing my script and trrrrry to speak more naturally in front of the camera!
So, please watch


Don't get bored~
And I'll be blogging more on the powder snow in return~!!




Coz, the powder snow has just fallen down since yesterday





hehe
So, this is today's Snow Report




Snow~

Snow~

keep falling down~